Yungay Lofts II: unity and fragmentation
A loft space usually refers to an upper story or attic positioned directly under the roof. Alternatively, a loft apartment is associated with a large open space, often converted from industrial to residential use. In Valparaiso, Chile, Yungay Lofts II demonstrates the flexibility behind such a fresh architectonic concept and its positive integration within a strong historical surroundings. The result: a bright combination of small colorful houses dispersed throughout a steep hillside.
The approx. 1350sqm building area of the program was fragmented into a series of smaller volumes. Each of these volumes represents an individual part and has a different color. This clever solution contributed to a reduced impact on the site's topography: six built units are placed at different altitudes following the slope of a hillside location, adapting the building into its natural geography.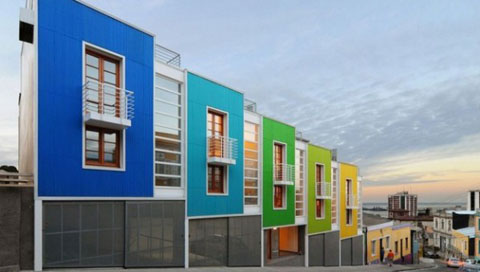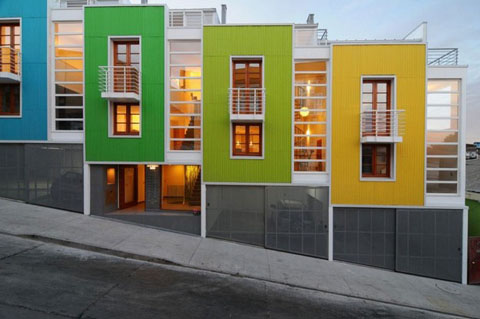 On the rear facade the units are slightly turned creating the idea of an arrangement of smaller units instead of a single volume. The building contains 20 lofts: 6 two-story units, each one with a small garden overlooking the cliff, 3 one-story units and 11 three-story units, each one with a rooftop terrace and a wide view towards the ocean.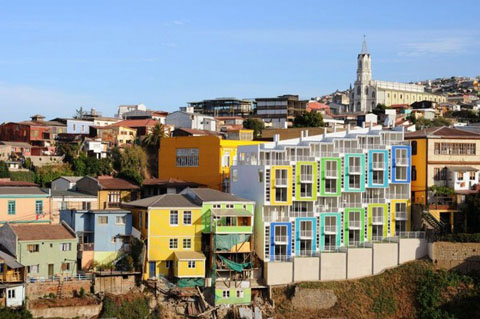 Small wave galvanized coating and wooden windows were used in the facades to maintain the precious local urban identity. After all, Yungay Lofts II proves that old and new architecture can interact peacefully and without any kind of urban damage to a preserved historical city as Valparaiso.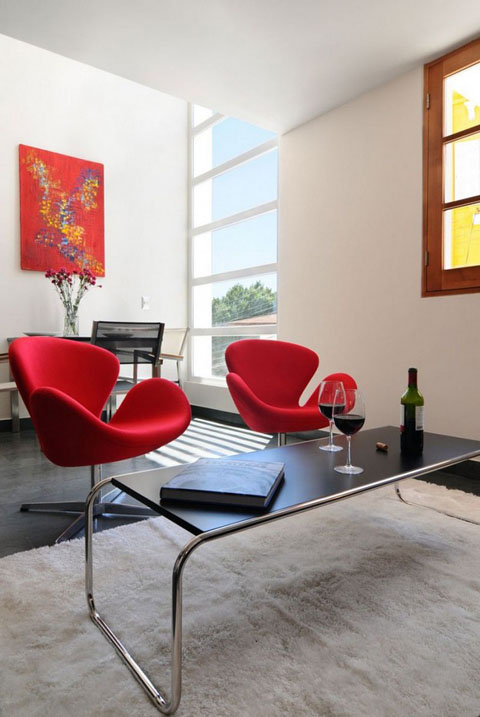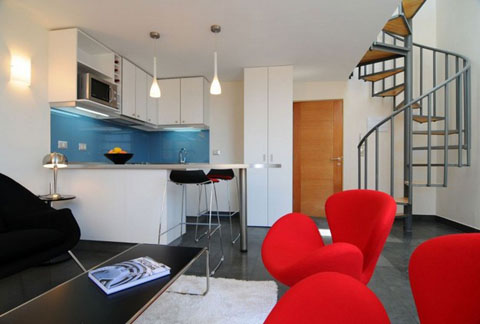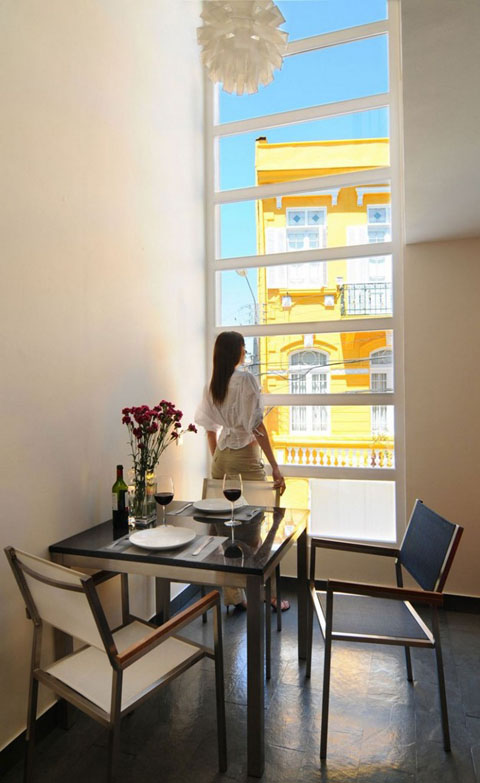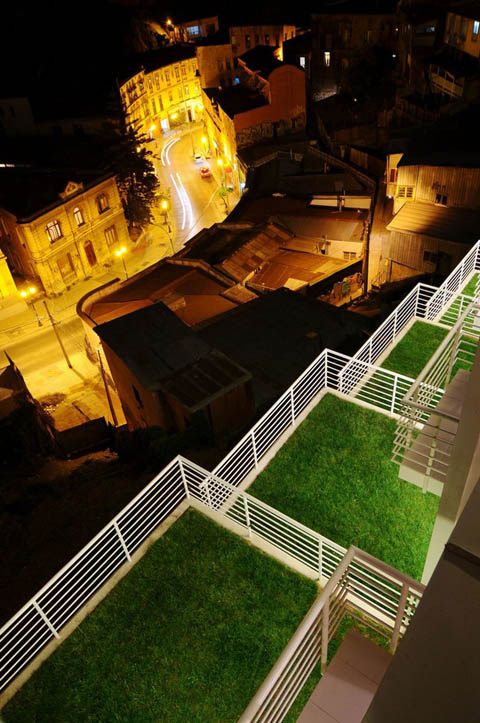 Architects: Rearquitectura
Photography: Marcos Mendizabal