Tres House
This facade, with its web-like organic lattice is the show stopper of this modern home in Boca del Rio, near the Port of Veracruz, Mexico. Yet behind the facade lies a cleverly designed, by Gerardo Ars Arquitectura, home of 220 sq.m., for a family of five.
On the first floor, a two-car garage buffers the interior living space from city noise. The nearly square-in-plan living and dining area is rotated to create tiny inner courtyards that bring in day light without sacrificing family privacy. The kitchen and powder room benefit from one inner terrace and the main bedroom room and its bath gain day light from the back courtyard. A sense of privacy and security are created by the outwardly solid exterior walls. Placing the main bedroom furthest from the street provides intimacy and quiet.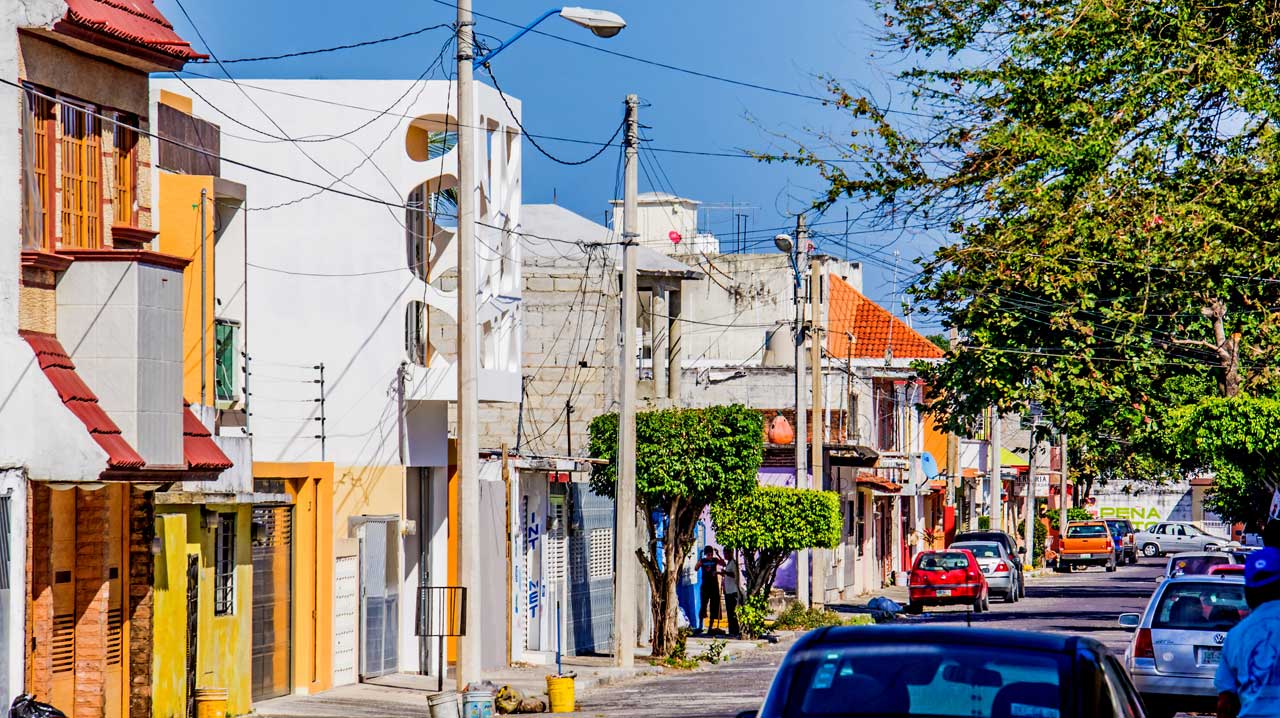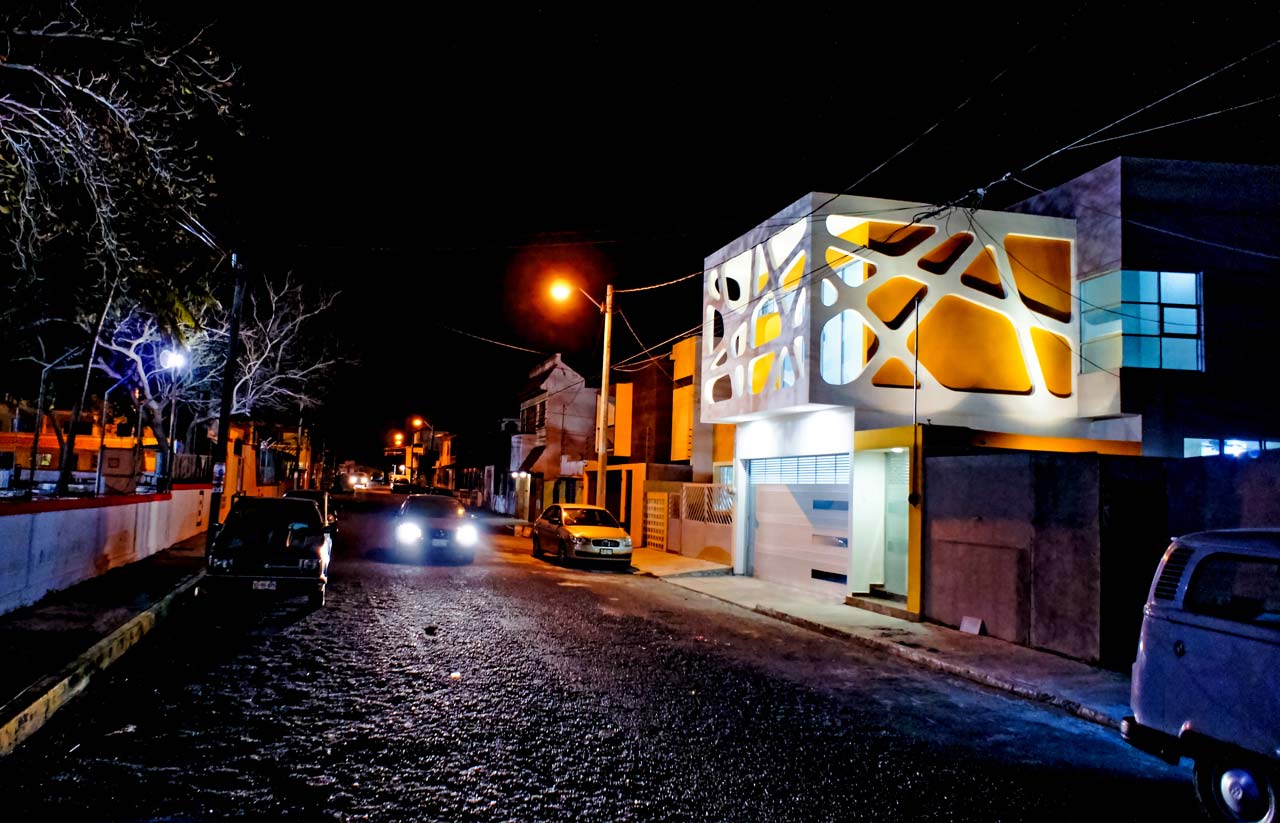 Upstairs the three children each have their own individual sanctuary, complete with a full bath in every room. Circulation takes place at the perimeter and the main courtyard below is accessible. The street facade bedroom has a narrow balcony whose lattice peeks through large sliding glass doors.
Protection from direct sun is provided by the porch roof and the lattice. Day light fills the central bedroom from a full wall of windows opening to the notched out courtyard below. Even the back sleeping space has a narrow terrace over the lower level patio.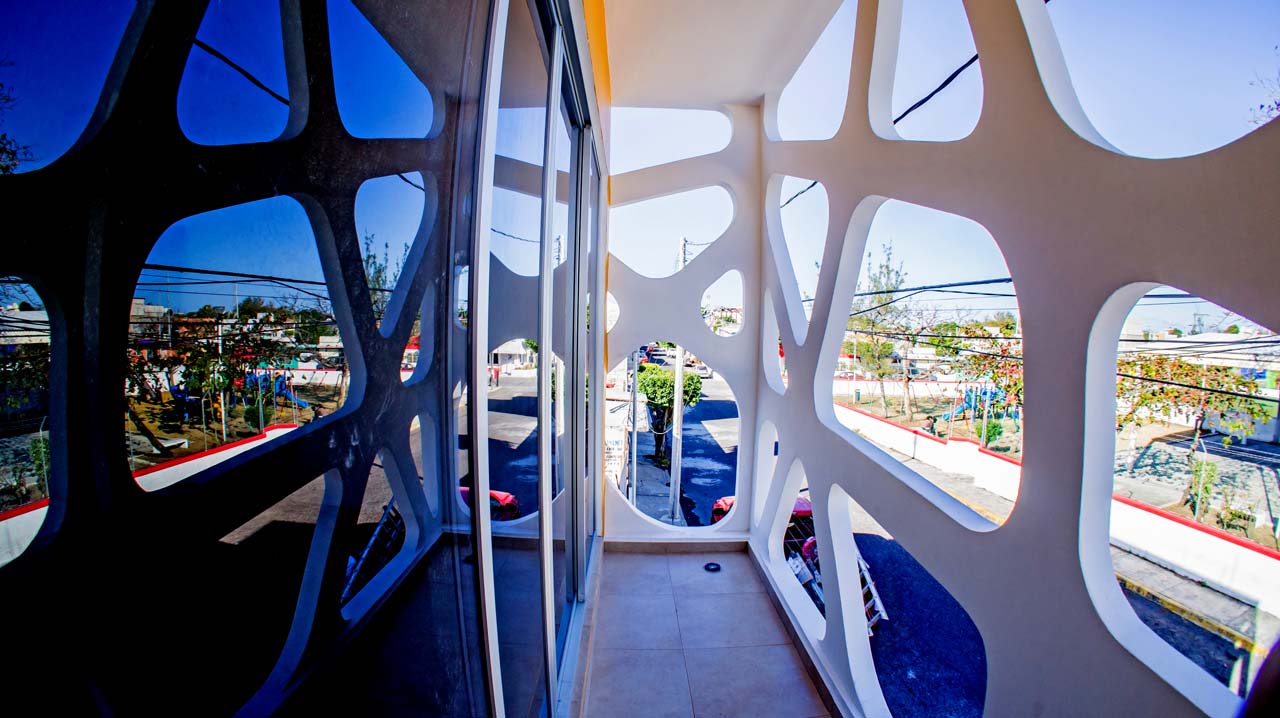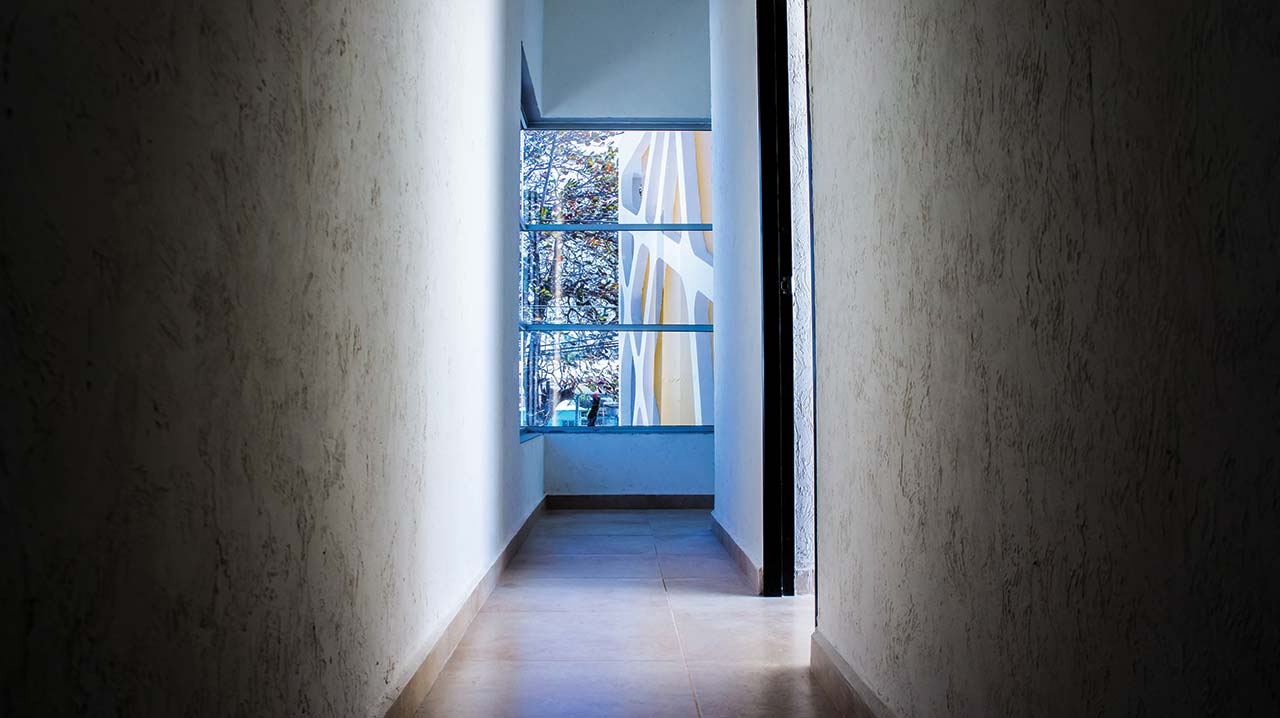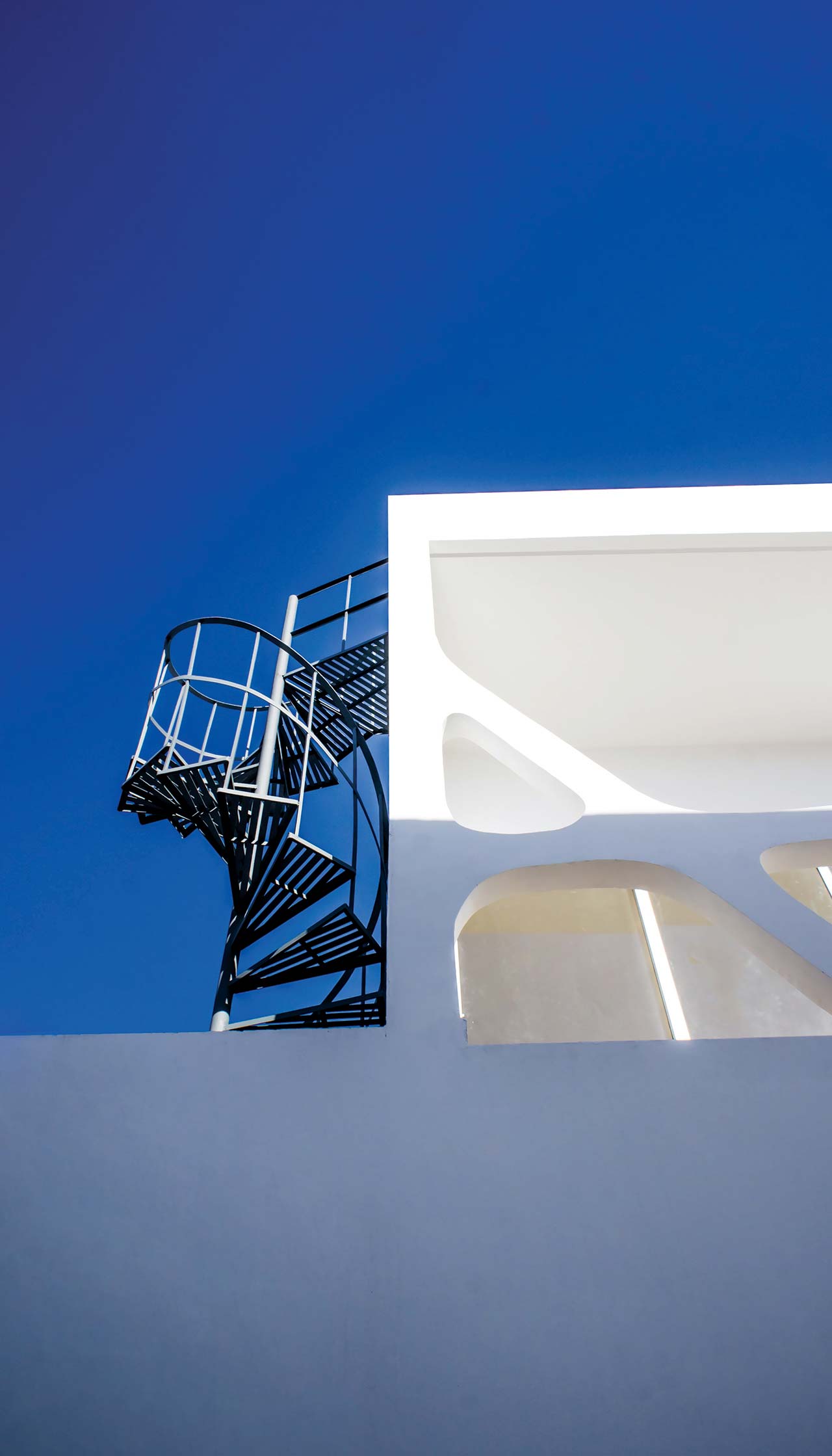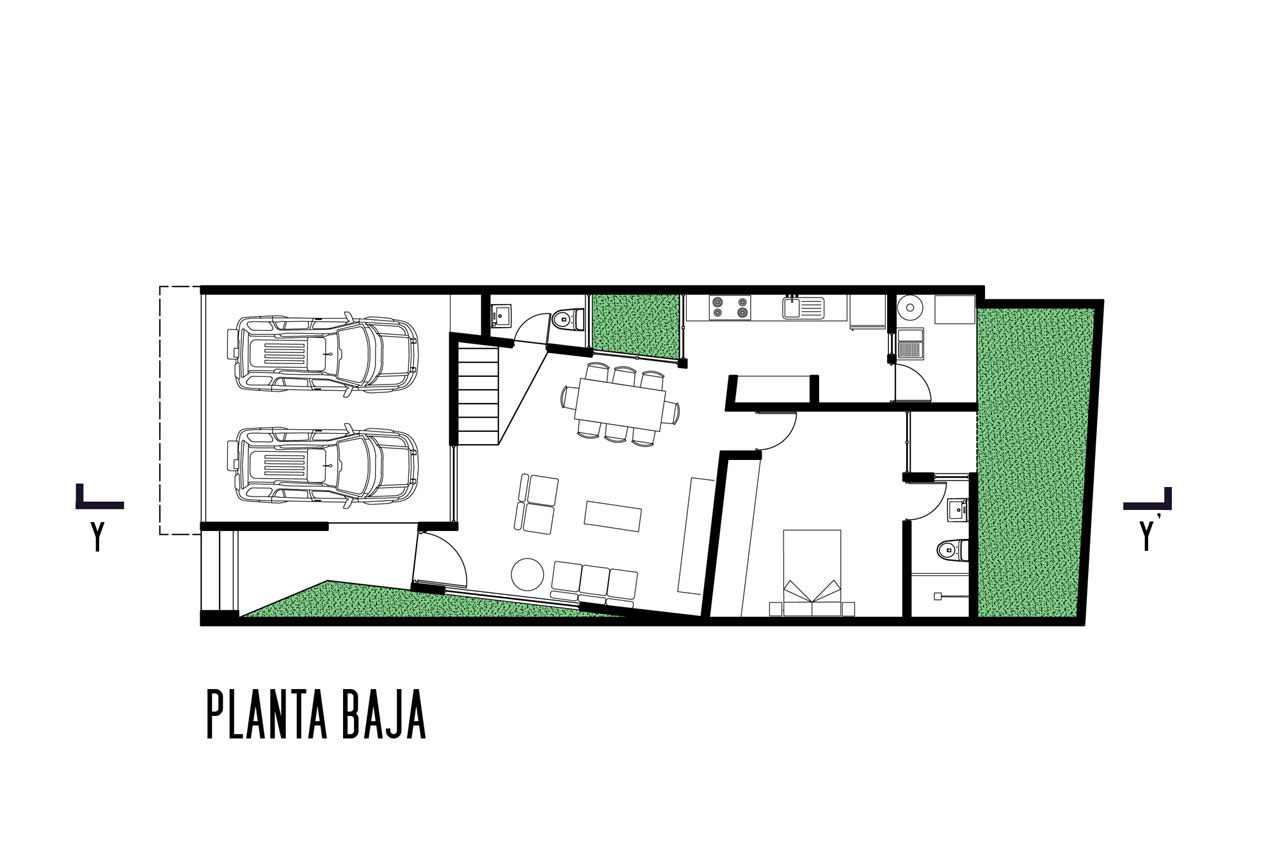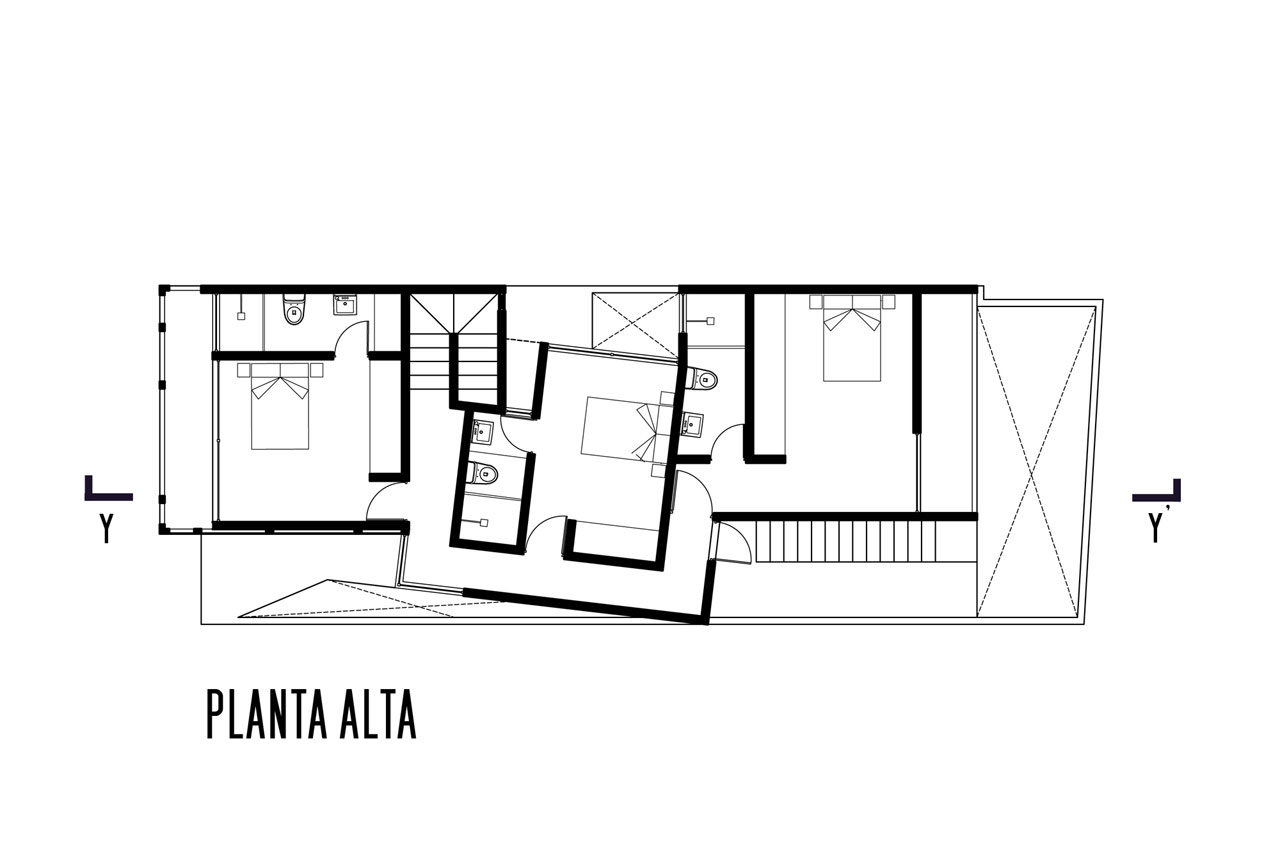 Architects: Gerardo Ars Arquitectura
Photography: Gerardo Robles Sanchez