Tower House: invoking medieval values
An enigmatic dark building punctuates the skyline of the beautiful city of Portland: it's called Tower House. This four-story volume is situated on a steep hill and its silhouette resembles a tower. The reason behind this conceptual approach results from the vertical distribution of the program – a direct spatial consequence of the site's topography. Like in a medieval tower, a black pedestrian bridge establishes the contact between the street and the building.
Once passed this ingenious entrance bridge, one can find a generous open space area composed by kitchen and dining areas. A toilet and a staircase complete the interior program of this floor while a terraced area functions as a vantage point over the surrounding urban landscape.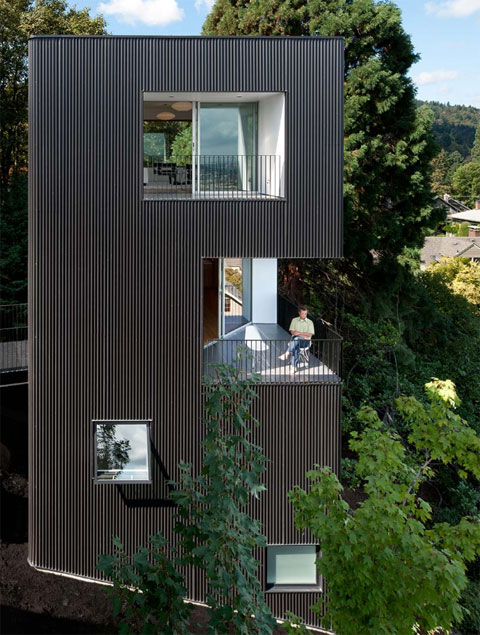 The upper floor is totally reserved for the living room and a second terraced area offering the same panoramic views over the city and the surrounding mountains. Private areas compose the remaining two levels below the pedestrian bridge access: one for two bedrooms and a bathroom while the last floor contains the master bedroom with closet and private bathroom, veranda and a mechanical room.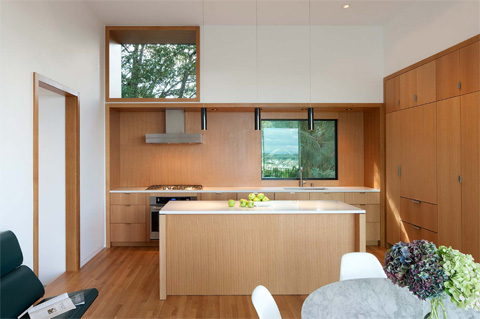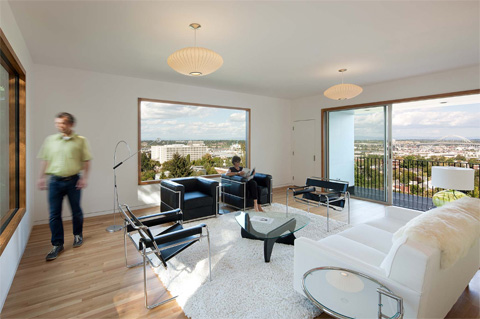 The facade of Tower House is mainly covered in black vertical corrugated steel with rounded corners – a constructive detail that undoubtedly recalls the ancient tubular form of towers. The gaps in this dark volume are painted in white as well as interior walls and ceilings, while wood flooring provide a warm ambiance and a subtle connection with the surrounding nature.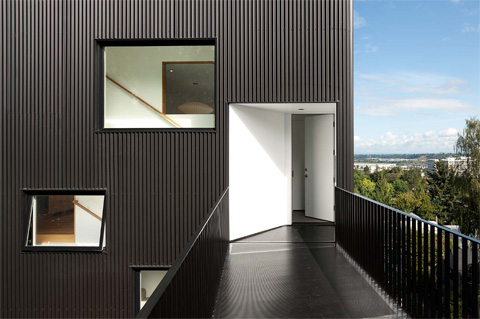 Architects: Benjamin Waechter
Photography: Lara Swimmer