The Rieteiland House: a gorgeous architect's home
Have you ever wondered what architects' homes look like? As an architect myself, I do too! And few of us design professionals take the opportunity to create our very own. So I'm thrilled to share with you the Amsterdam home that architect Hans van Heeswijk designed for his family.
The street facade of this three story 270 sq.m. house is covered in perforated aluminum panels. Some panels cover windows, yet they can be easily opened to increase the interior day light. This private street facade wraps half way around the rectilinear plan, finally giving way to fully glazed walls and sliding glass doors on the water side of the home.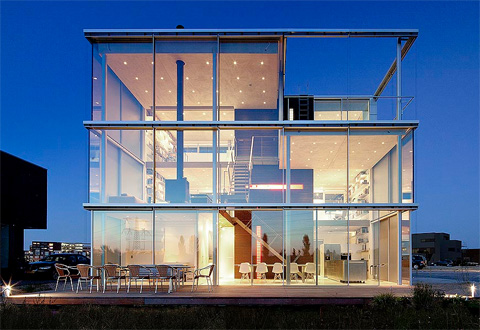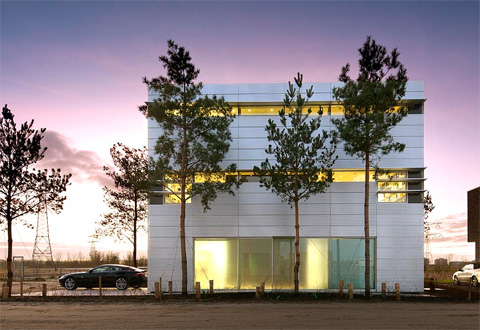 A central core runs through each floor and houses a toilet, storage, and a dumb waiter. Sections of the first floor are cut away to create double height spaces in the living, dining, and kitchen. A screened terrace occupies this portion of the top floor where the main bedroom suite enjoys the very best views. The office that partially floats over the kitchen has a true sense of privacy and distracting nature views.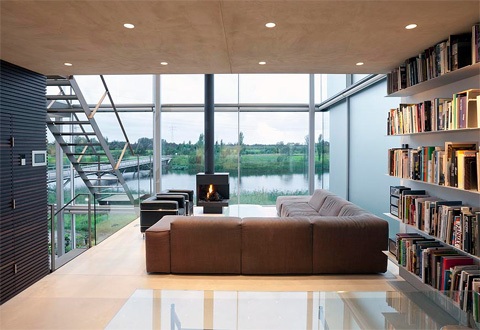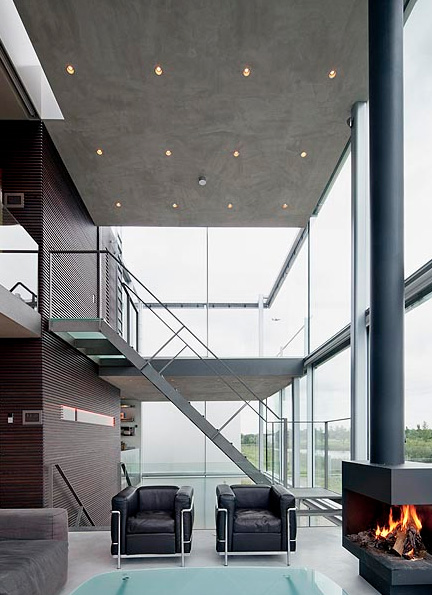 The home flourishes and glows with the use of low maintenance always in style materials – glass, metals, and wood. In the tradition of truly committed architects, Mr. van Heeswijk designed nearly every item in the home. His creations include the fireplace, furniture, cabinets, shelving, and even door and window hardware.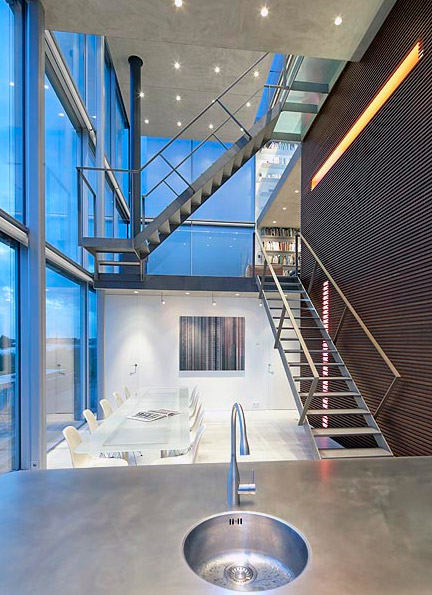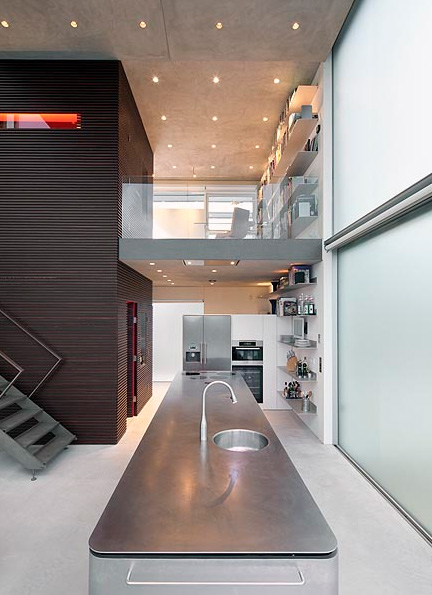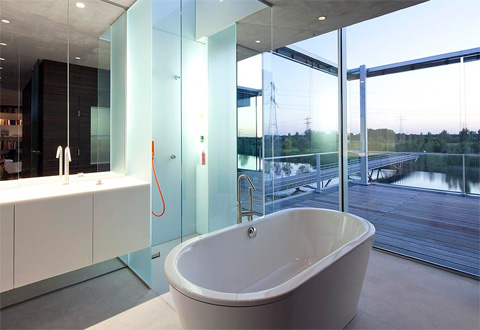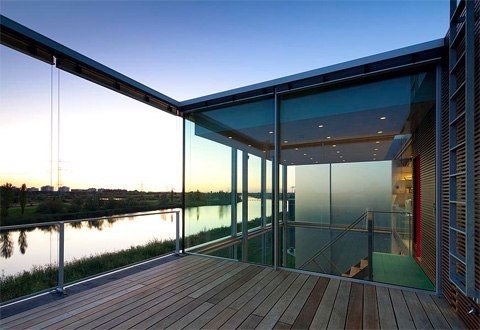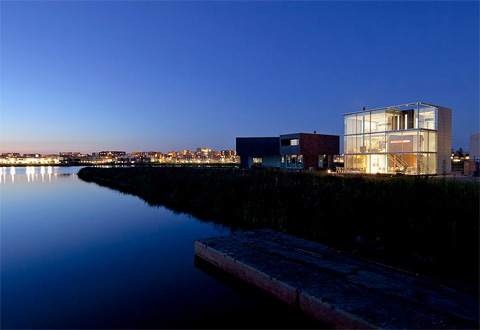 Architects: Hans van Heeswijk Architects