sun tianwen captures the essence of japanese cuisine in this vividly-hued setsugekka restaurant
Chief architect sun tianwen of shanghai hip-pop architectural decoration design co. captures the spirit of japanese cuisine in his latest waka haiku setsugekka restaurant project. he explains that, individually, the ultra-clear glass engraved with the sakura, the blue LED light band and complete black background of sushi counter do not necessarily express the sense of zen — however, only when all of these elements mix harmoniously, then an appropriate design is obtained.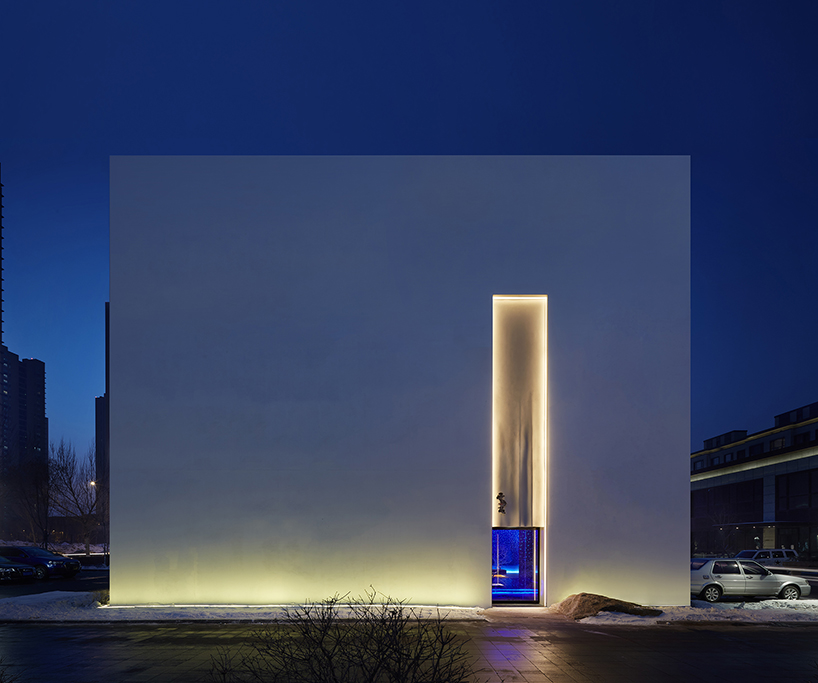 all images © zhang jing
Sun tianwen studies the psychology of design in order to influence people's thought and behavior patterns through design language such as space, colors and layout. conveying the customer's core values and aspirations, the restaurant itself is a reflection of the 'setsugekka', an important aspect of japanese culture, referring to the seasons of the year (the three whites): blue-white (winter), yellow-white (autumn) and pink-white (spring). these three hues dominate the essence of the restaurant by using deeply vivid LED lights around the interior space.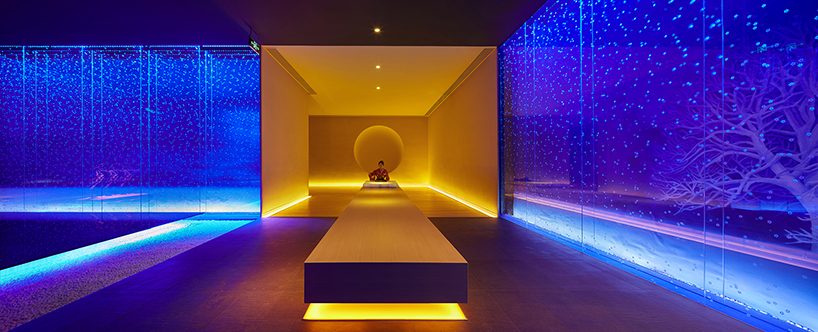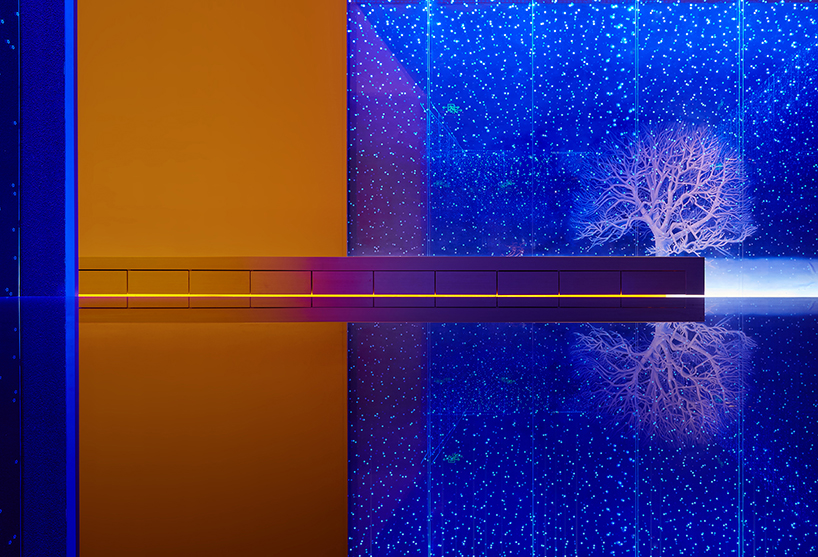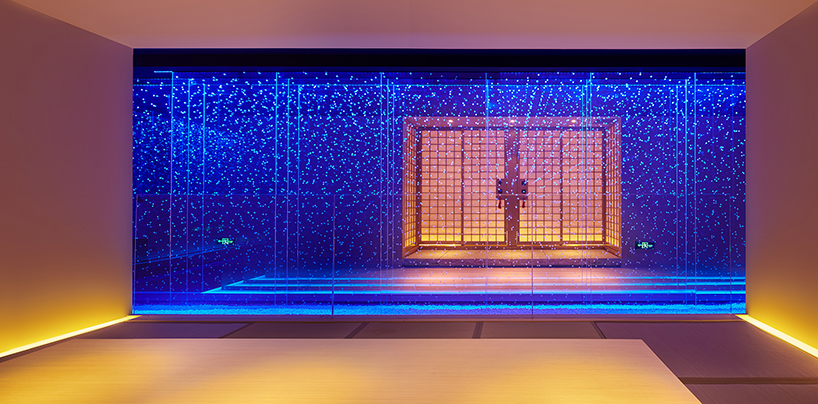 project info:
project name: setsugekka japanese cuisine
design company: shanghai hip-pop architectural decoration design co., ltd.
chief architect: sun tianwen
participating architect: cao xindi
location: changchun, jilin province, china built-up
area: 1,300 sqm
completion time: november 2016
main materials: paint, glass, tatami, 'light'
photographer: zhang jing