steven haulenbeek exhibits ice casting + resin bonded sand technique during NY design week
'ice casting' is an experimental processes developed by chicago-based designer steven haulenbeek that utilizes hand carved molds to create intricate objects in cast bronze. each piece starts with a cube of ice — a recess is then meticulously engraved into the surface and filled with hot casting wax. the rapid cooling of the wax against the frozen material transforms each part into solid bronze. the american designer used this technique for his 'ice-cast bronze' collection which resulted in furniture pieces that contained a textured, rippled exterior. the series includes a cocktail table, side table and a number of small sculptural vessels.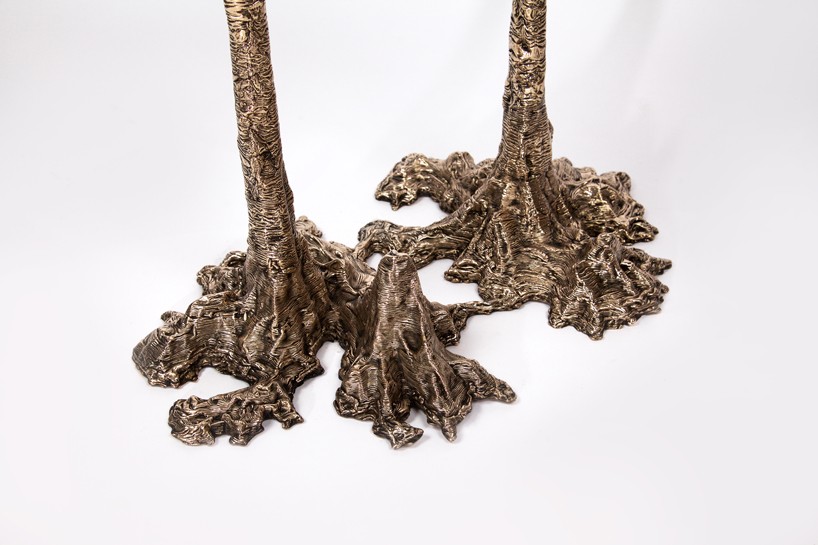 a recess is meticulously engraved into the ice and then filled with hot casting wax
during new york design week 2016, haulenbeek — recipient of the american design honors program — presents the pieces at wanteddesign manhattan. 
alongside the 'ice casting' series, haulenbeek also exhibits the 'resin-bonded sand' collection, which includes a number of roughly chiseled works. sand is a brittle substance which can be easily broken away with a hammer — however haulenbeek found that it could be easily carved and shaped with the addition of the right resin. the resin penetrates the grain only slightly and, once cured, retains the look and feel of sand with a new strength and hardness. the structure of the vessels reference organi forms like cacti or coral, creating a series of furniture that embodies a grounded ethereal quality.
the 'ice-cast bronze' collection includes a cocktail table, side table and a number of small sculptural vessels
steven haulenbeek has participated in a number of designboom's cultural mart exhibitions. in 2010, he created the 'cumulus light canopy' installation for the lCFF designboom mart using a series of white umbrellas which were hung upside down to create ten cloud-like forms.
  the 'ice-casting' technique creates a textured surface
the rapid cooling of the wax against the frozen material transforms each part into solid bronze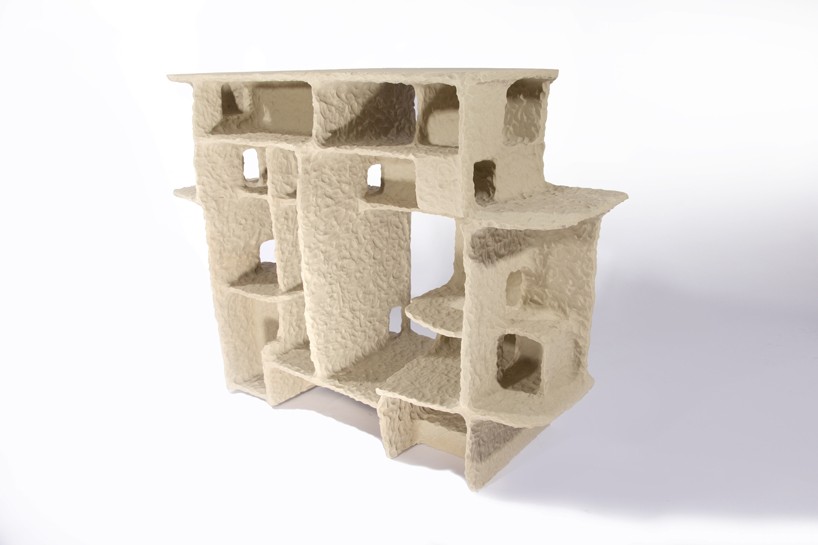 the 'resin-bonded sand' collection retains the look and feel of sand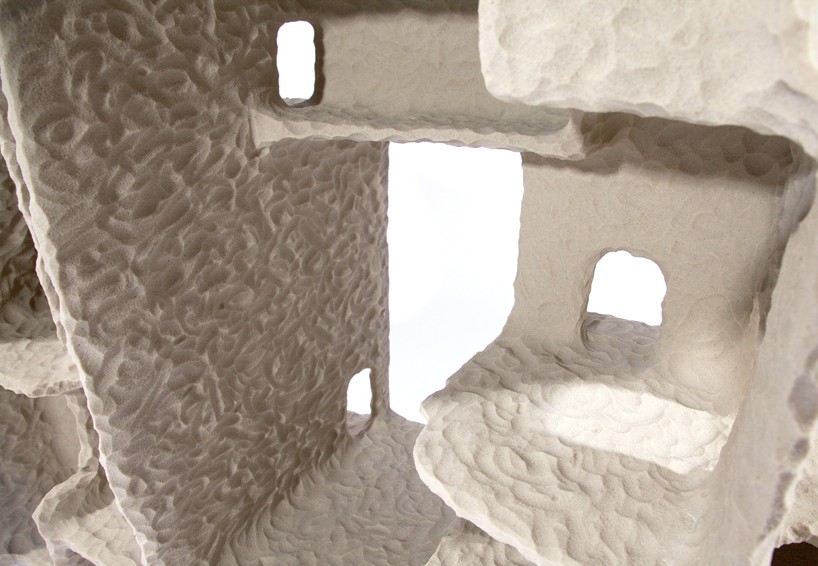 steven haulenbeek found that the material could be easily carved and shaped with the addition of the right resin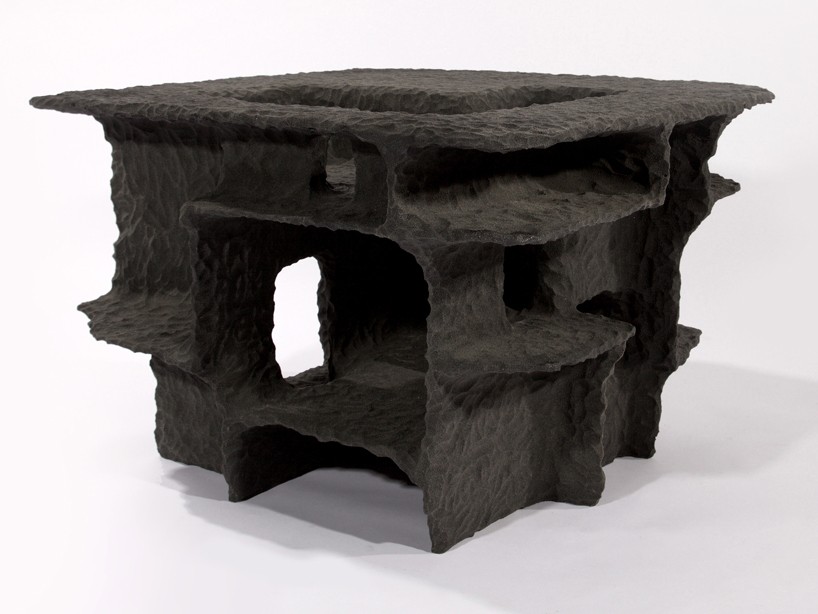 the resin penetrates the surface only slightly giving the material a new strength and hardness

the furniture pieces embody a grounded ethereal quality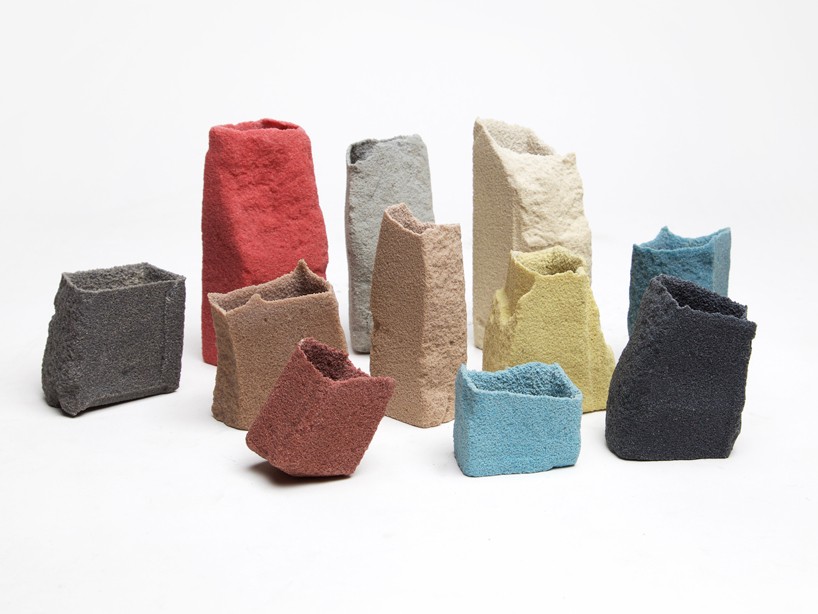 the structure of the vessels reference organic natural forms like cactuses or coral