Sky Walk
From afar, the Skywalk looks more like an abandoned winter waterslide than something conceived inside an architecture office. Towering high above the snowy peaks overlooking a mountainous region in the Czech Republic, the structure is designed by Franek Architects, and is a study in human procession, structural expression, and preservation of both view and landscape. It is a whimsical manifestation of an adolescent imagination, complete with a 101 meter long stainless steel slide for those who are not faint of heart.
The serpentine wood structure sprouts out of the blanketed white hillside and spirals upward. There is a small covered area at the base that marks the starting point for the procession that follows. The walkway is anchored to a twisting vertical core of wood and steel with hundreds of tension cables shooting out like spokes on a bike wheel, effectively suspending the path in mid air. There are multiple paths to the top, including a towering spiral staircase and the featured ramp that circles around the core. The structure borders on architectural pornography, presenting the viewer with an obscene display of structural connections and ecstasy of pure natural vistas.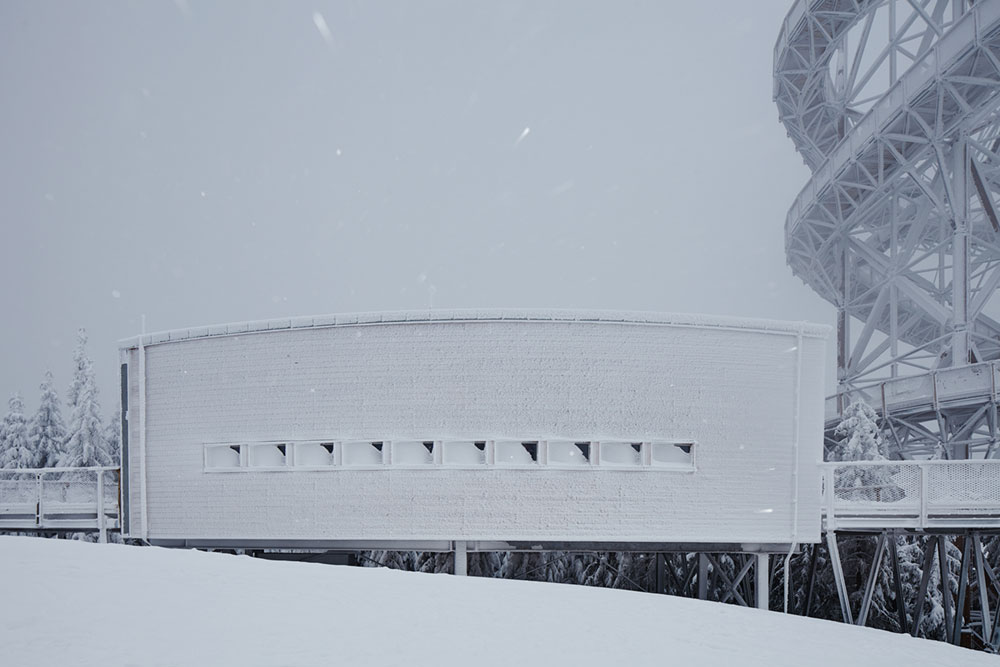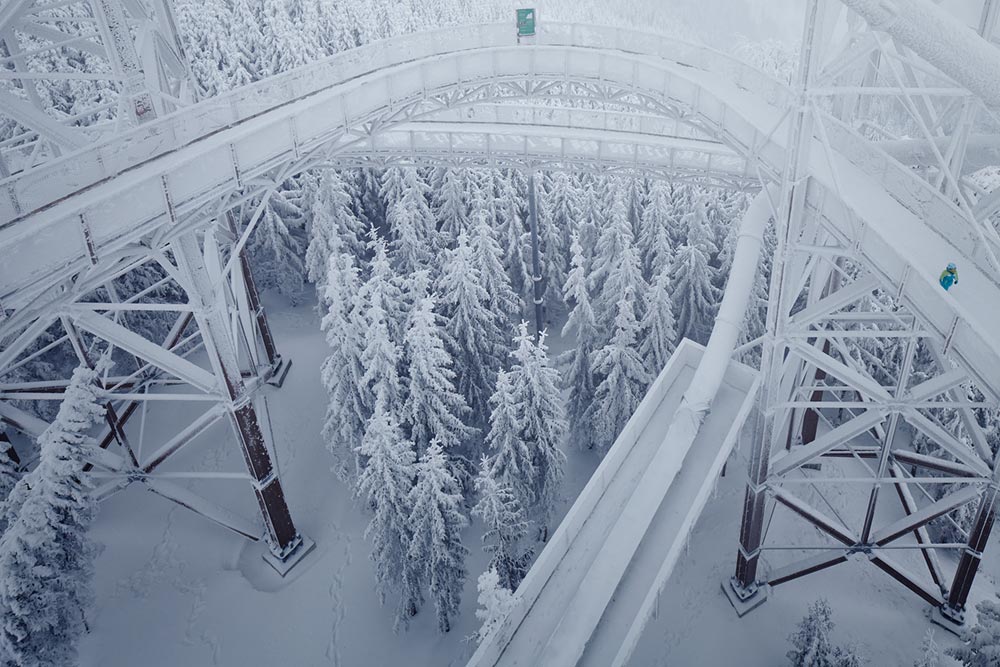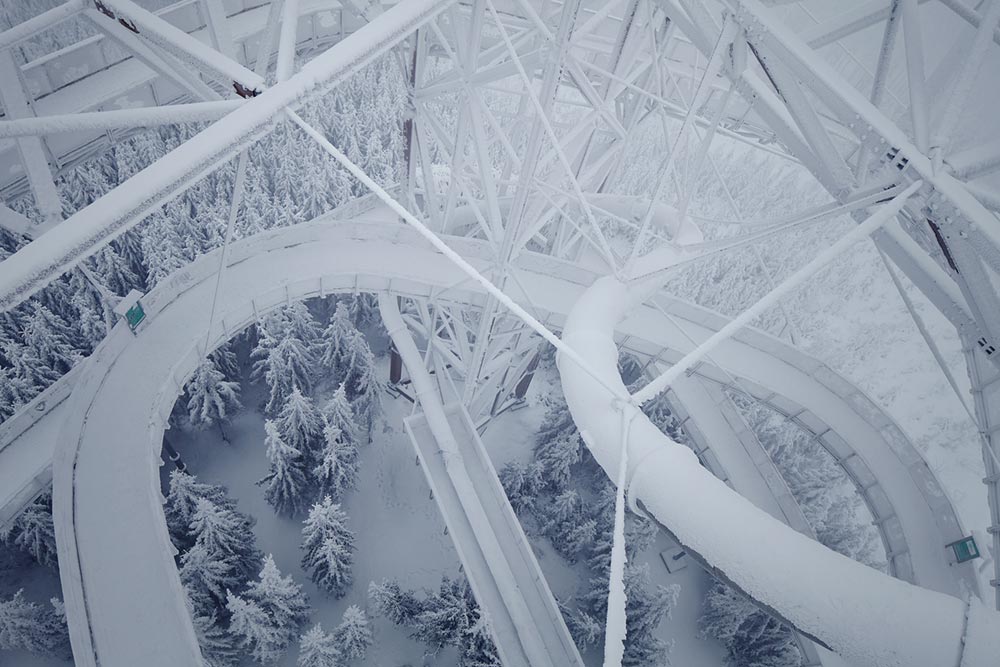 From afar, the SkyWalk appears as an unsightly mole – an oddly shaped foreign protrusion crowned atop the mountain peak. However, the closer you get to the object, the more it's revealed to be a marvel in design ingenuity and structural engineering. It's a truly beautiful thing to see a work of architecture take on an accomplish both.
The project struggled through a gamut of construction issues, safety regulations, and general logistical nightmares in order to grind to completion. Such a remote location with such rugged terrain made material transport incredibly challenging. A project with such high ambition and concept rarely makes it over these hurdles, making the accomplishment that much more astonishing. Whispers of "how did they do that" will accompany your experience with the Skywalk, no doubt.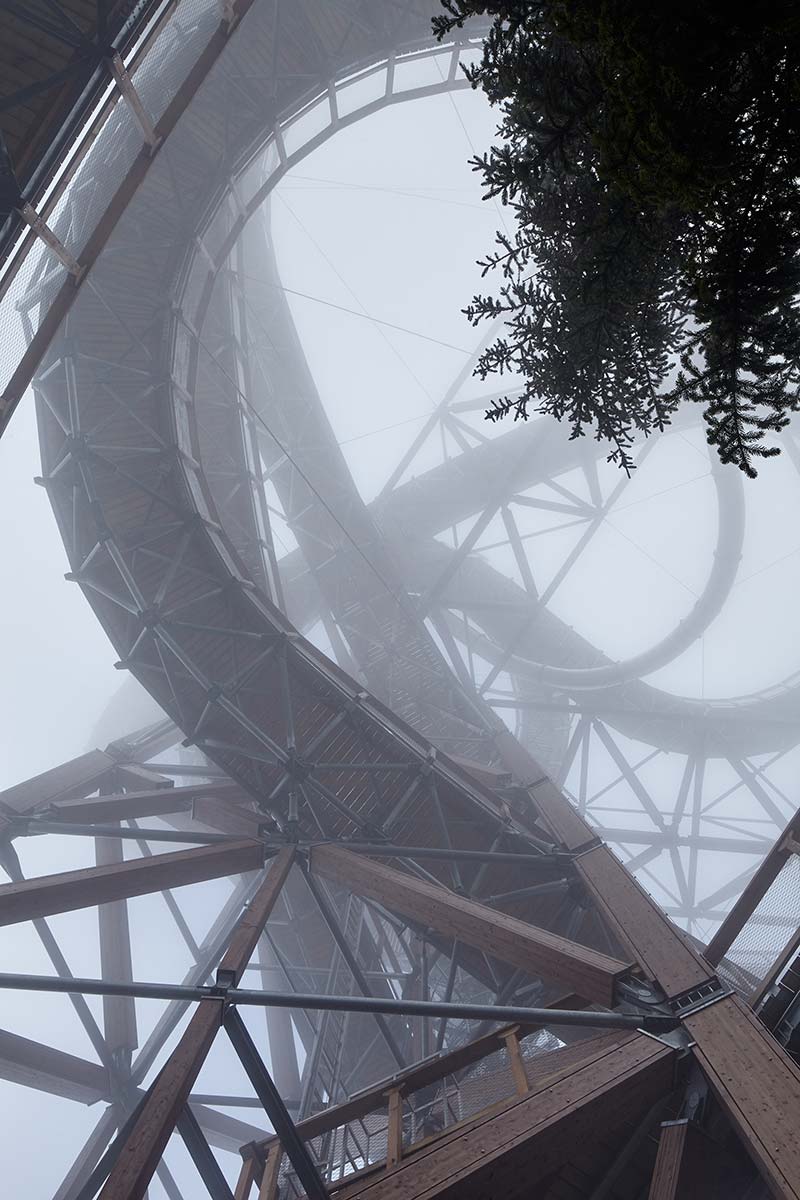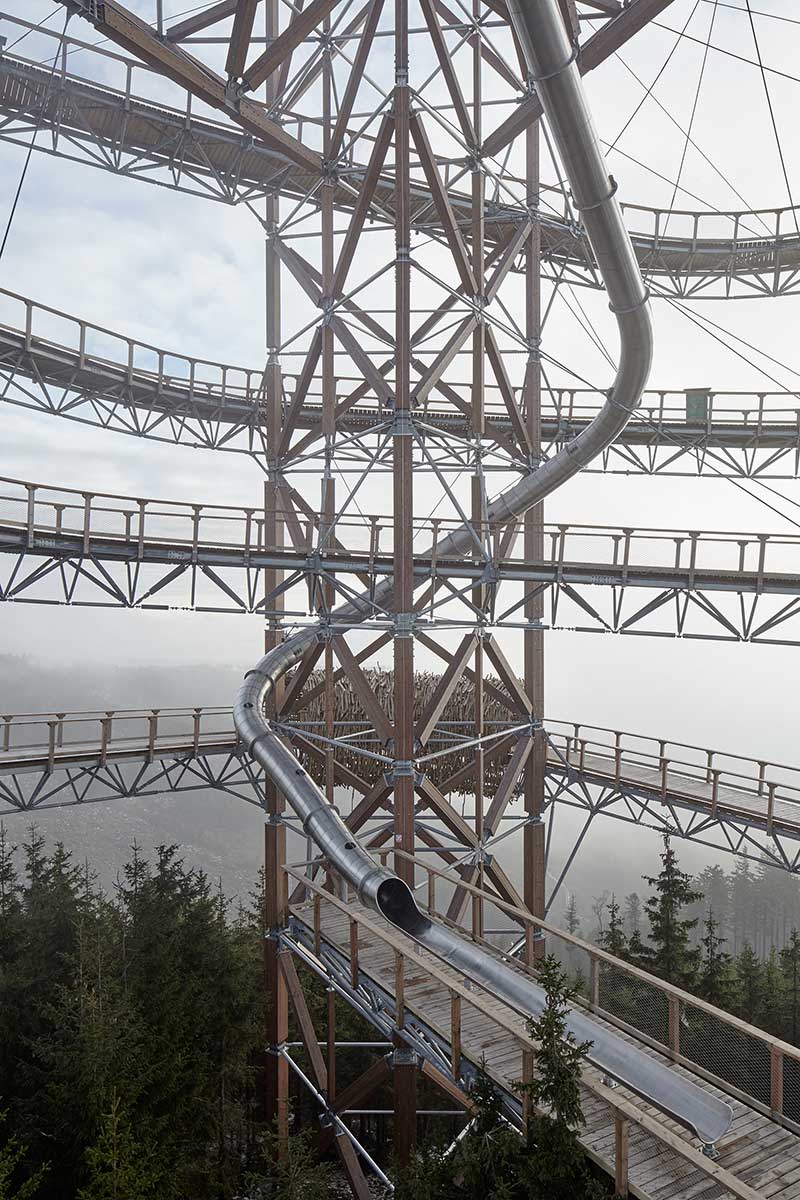 The architects and builders went through hell to make the SkyWalk a reality, and experience that you won't find a single one of them wanting back. "We definitely don't regret our decision because the time spent on this project has enriched us from both the technical as well as from the human point of view," Zden?k Fránek said of his creation. The project provided gratification for the team on not only an architectural level, but a spiritual and emotional one as well.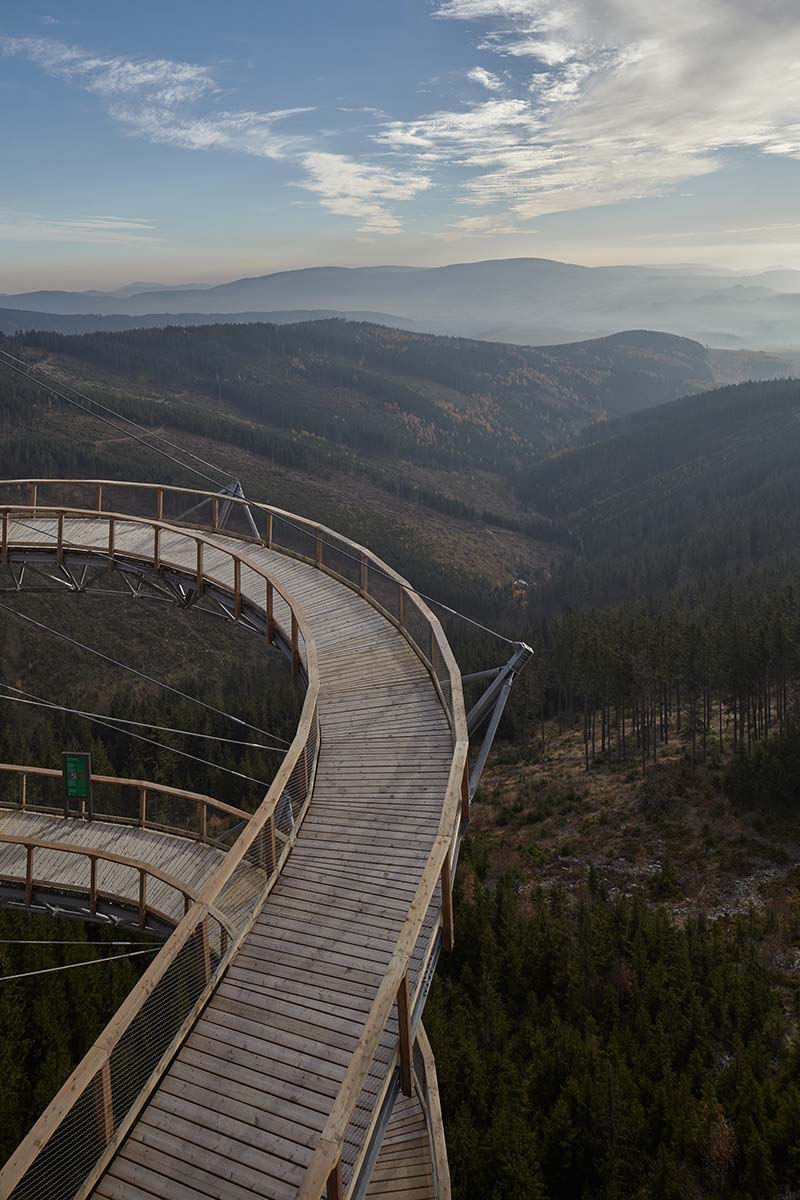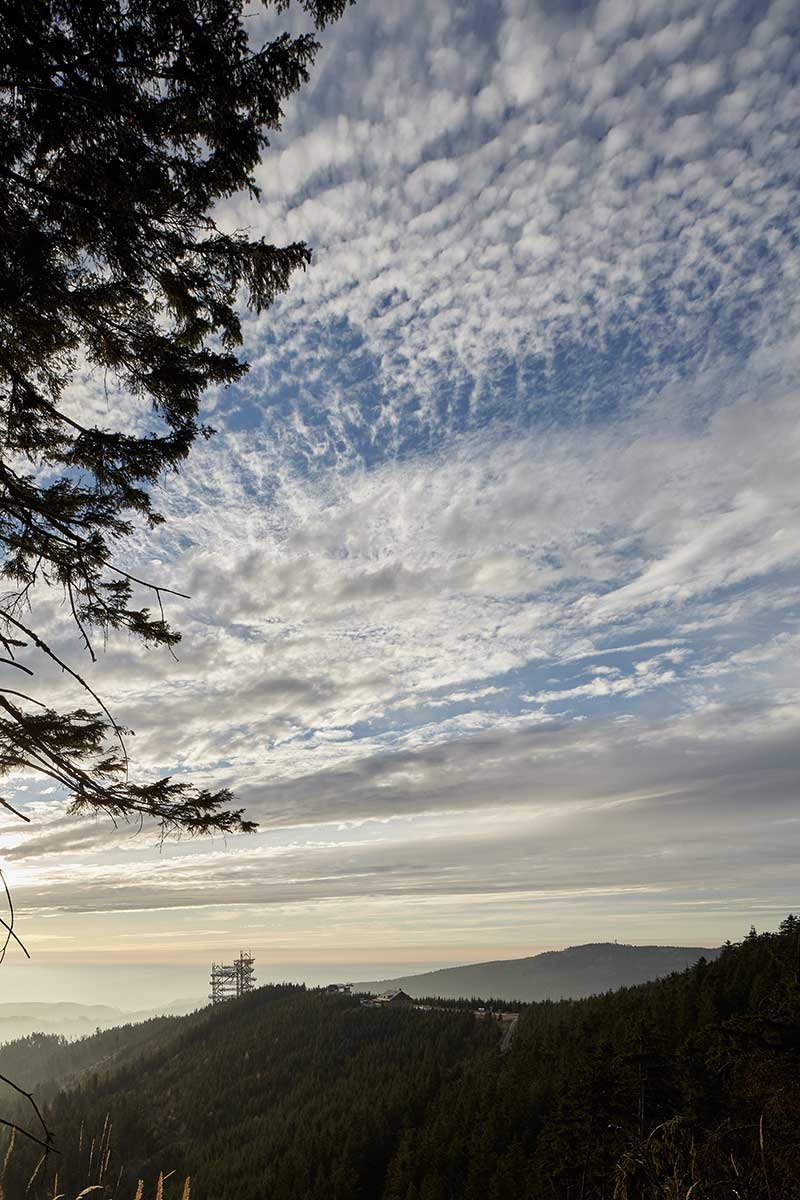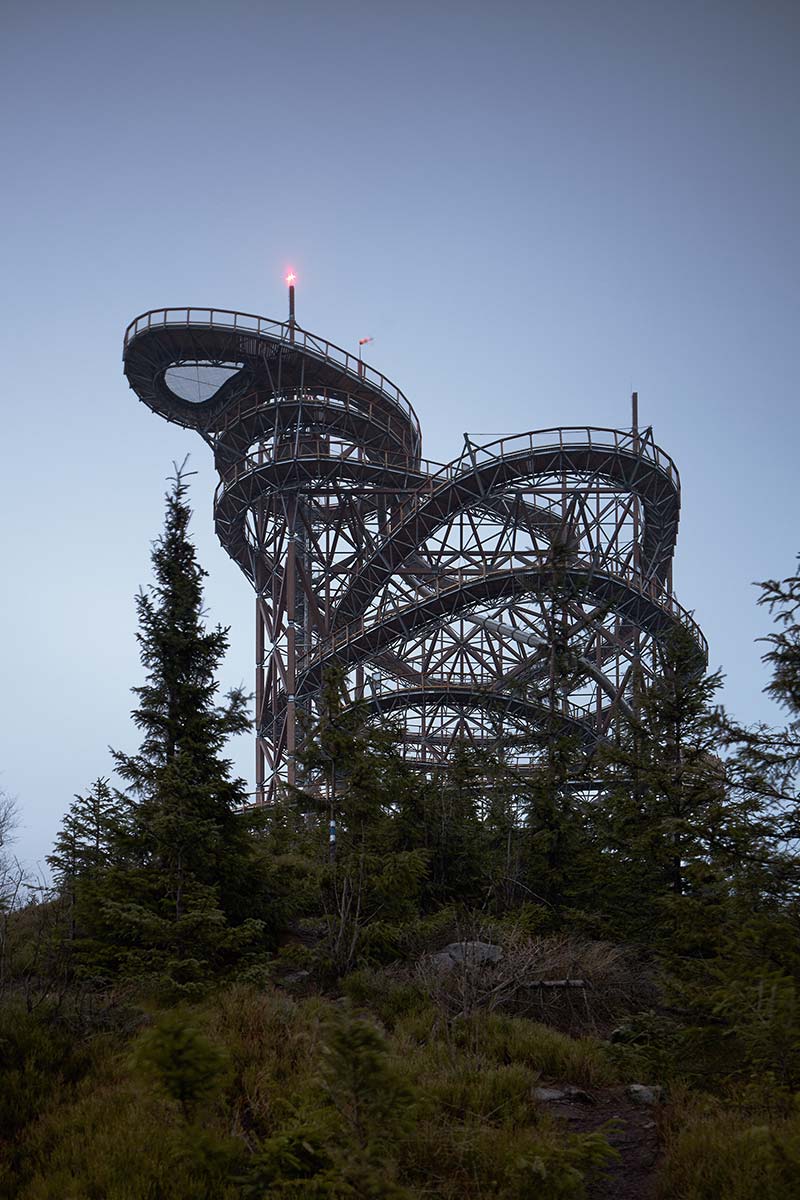 Architects: Fránek Architects
Project & Construction: Taros Nova s.r.o.
Photography: Boys Play Nice