Robin Boyd Winter Schools
Architects Peter Malatt and Kerstin Thompson lead two five-day intensive Winter School Design Studios back to back at the Robin Boyd Walsh Street House in South Yarra from the end of June 2013.
Peter Malatt's winter school studio (30 June to 5 July 2013) will focus on St Paul's Cathedral Close redevelopment, with support from studio leader, architect Robert Deutscher.
Kerstin Thompson's winter school studio (7–12 July 2013) will focus on the Queen Victoria Market carpark redevelopment, with support from studio leader, architect Richard Stampton.
The deadline for application is 19 June 2013. Every year the Robin Boyd Foundation and Melbourne School of Design (University of Melbourne), hosts summer and winter design studios with a master architect and a practising architect as studio leader. The aim is for students to consider and develop their awareness and skills in: the public aspects of architecture; communicating architecture, and the collaborative nature of creating architecture.
The design studios are an intensive five-day residential program culminating in design presentations and critiques. The project requires an architectural design response within a strong urban context on a site of high government and city importance, and the emphasis is strongly on participation. Students work in groups, share knowledge and participate in discussions and pin-ups. Professional architects from Melbourne will be invited to participate in some of the pin-ups and crits.
Master architect Peter Malatt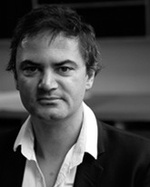 Peter Malatt is one of the founding principals of Melbourne-based Six Degrees Architects. Established twenty years ago, the firm specializes in "high-use spaces" such as education buildings, offices, city precincts, restaurants and pubs. Six Degrees' signature work redefined the Melbourne approach to reclaming industrial spaces and using salvaged materials.
Studio leader Robert Deutscher
Robert Deutscher is a Melbourne-based architect and urban designer who has worked on a range of projects locally and internationally. He has taught within the masters of architecture program at the University of Melbourne for the last four years and the undergraduate program previous to this.
Master architect Kerstin Thompson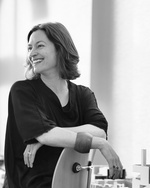 Kerstin Thompson is principal of Kerstin Thompson Architects, adjunct professor of architecture at RMIT University and Monash University, and professor of design in architecture at VUW, New Zealand. Thompson works as design director on all the projects by her practice. Her work has been exhibited, published and awarded nationally and internationally. She is also a committed educator, a writer and lecturer.
Read a profile of Kerstin Thompson Architects.
Studio leader Richard Stampton
Richard Stampton is a Melbourne-based architect who runs his own practice, Richard Stampton Architects. He has extensive experience gained working overseas with Bovis Lend Lease Europe and Renzo Piano Building Workshop where he worked on 'The Shard' and the St Giles Court Redevelopment. Stampton teaches at University of Melbourne and RMIT University where he leads design studios and tutors in the history of twentieth century architecture.
Program
Day 1 Dinner at Walsh Street and introduction to studio leaders
Day 2: Urban context. Site visit, set up studio groups, site analysis and brief development
Day 3: Architectural agenda: Design conceptualization, studio work, guest speaker
Day 4: Pin up review, desk crits and tutorials
Day 5: Studio work, interim reviews, preparation of final design presentations
Day 6: Pin up presentation and detailed crits. Dinner at Walsh Street
Final submission two weeks later.
Applications are assessed on statements of motivation, portfolio of design work and academic merit. Priority is given to architecture graduates and current graduate architecture students in their final year of study.
Peter Malatt: 30 June – 5 July
Kerstin Thompson: 7–12 July
Cost: $3,544
Application deadline: 19 June 2013
More information