Re:START village: Shipping Container Shopping Mall
In Christchurch, New Zealand a meaningful number of urban infrastructures were lost in a big earthquake. The outcome to this was the Re:START village project – a unique shopping mall made out of shipping containers! 27 stores inhabit colored stacked boxes, red, yellow, green and blue are now shinning proudly in the city center of Christchurch.
As you already guessed, recycled shipping containers served as a fast yet crucial solution in this miraculous process of urban renovation. The development took only a couple of months to put together all the pieces of a fragmented urban puzzle: comfortable public and social areas capable of sheltering local stores that were destroyed in the earthquake.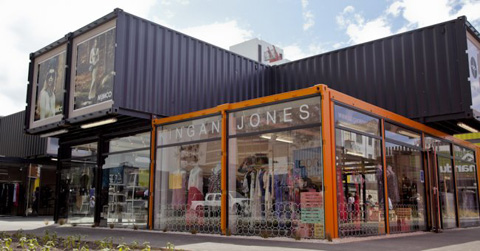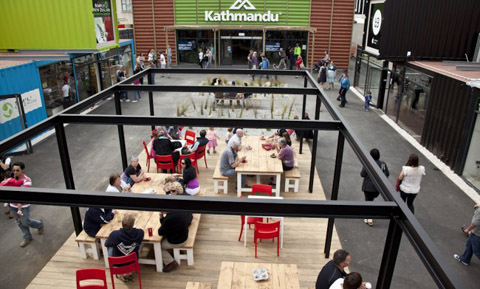 Comfort inside the basic container is guaranteed by thermal insulation while large openings are made in the steel facade in order to create glazed walls for vendors to exhibit their goods. Shipping Container Mall is expected to stay intact for a year until the complete restoration of the destroyed buildings. But, I firmly believe that all recycled modular units will have a second chance to shine again…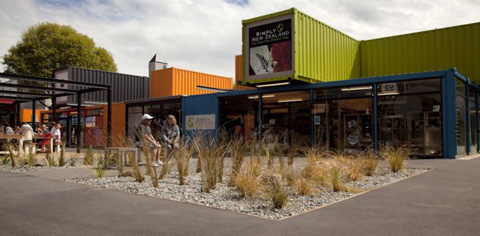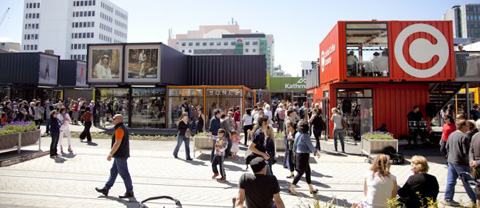 Architects & Photography: re:START