Queensland's design and architecture uncovered
The Asia Pacific Architecture Forum, currently being held in Brisbane, heads into its second week with two exhibitions that unearth some of Queensland's design and architectural gems.
Vokes and Peters' Detail and Manner exhibition at Artisan, opened by architect Alice Hampson on Friday 4 March, features the furniture and objects designed by the Brisbane practice, often seen in their architectural projects. Both new and existing designs can be seen in the exhibition, including the Personal Library (2006) and Bedside Library (2010).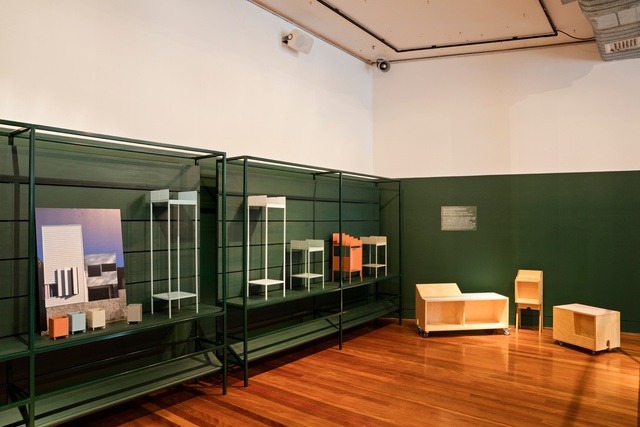 The exhibition explores the reciprocal relationships between architecture and design, and the ways in which the practice's work ranges across scales from minute to the macro.
Over at the State Library of Queensland's (SLQ) Asia Pacific Design Library, Amalie Wright (Landscapology) and John Ellway (James Russell Architect) have delved into the SLQ's Queensland Memory collections in search of archival material from Queensland's architectural history.
"I went into the search with an idea of trying to find buildings, bridges or similar that were proposed for Queensland but never built," Ellway said. "The search became a 'find your own adventure' book with many possible leads and pathways to invetigate. Some of the five I settled on were proposals that were never built, but an alternative theme also emerged, being how we interact with water on the coast or at the rivers edge."
The white-glove exhibition includes items such as a scrapbook belonging to architect James Birrell that contains newspaper clippings, construction photos and sketches from his time as Brisbane City Architect.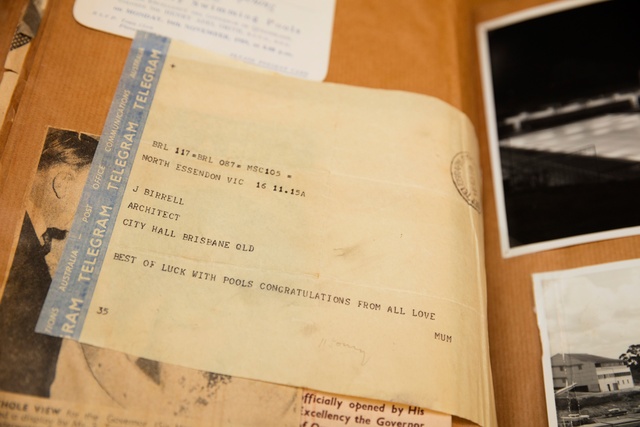 Wright and Ellway have also created their own interpretations of what Queensland's architectural landscape could be based on the remnants of its past.
Design Finds is on show at the Asia Pacific Design Library until 14 March 2016. Vokes and Peters' Detail and Manner is on show at Artisan until 9 April 2016. Both exhibitions are free.
The Asia Pacific Architecture Forum is a collaboration between founding partners Architecture Media and State Library of Queensland and Government Queensland; presenting partners Sherman Contemporary Art Foundation, BVN, the Museum of Brisbane and Brisbane City Council; event partners University of Queensland School of Architecture, Australian Institute of Architects, Artisan, the Australian High Commission Singapore and The Architecture Office; and is presented in association with The Queensland Art Gallery | Gallery of Modern Art (QAGOMA) – The 8th Asia Pacific Triennial of Contemporary Art,  Maison&Objet Asia and Inspiring Australia.