Paperwhite
A contemporary home plays nicely with its 1950s neighbors in Montreal. Architect Jean Verville designed a 320 sq.m. family house that rests like a sculpture on a manicured lawn. Entirely sheathed in horizontal white wood, its bold geometry is quietly artistic.
In height, scale, and function it mimics its neighbors. The one story garage, along with mud and powder room, is prominently featured at the street where its function is unhidden. Guests meet the glass front door directly under its angular covering.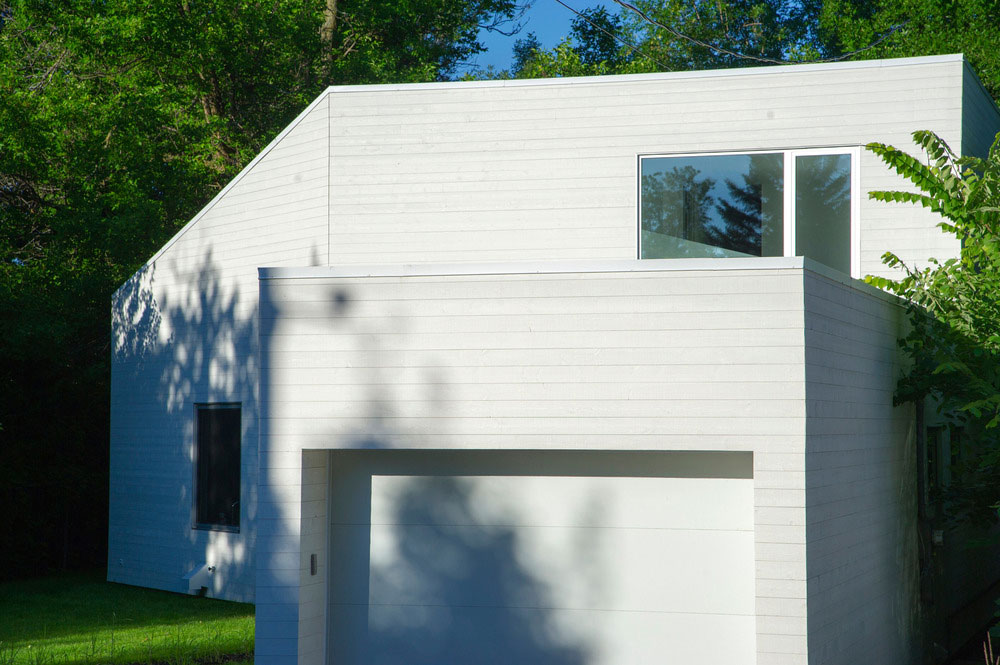 The rectangular second floor, sleeping spaces and baths, stretches toward the garden from its dramatic tall core that incorporates the stair, book storage, and screens the private living space. By angling the first floor in plan and the second floor terrace's guardrail wall, there is a dramatic forced perspective at the entrance.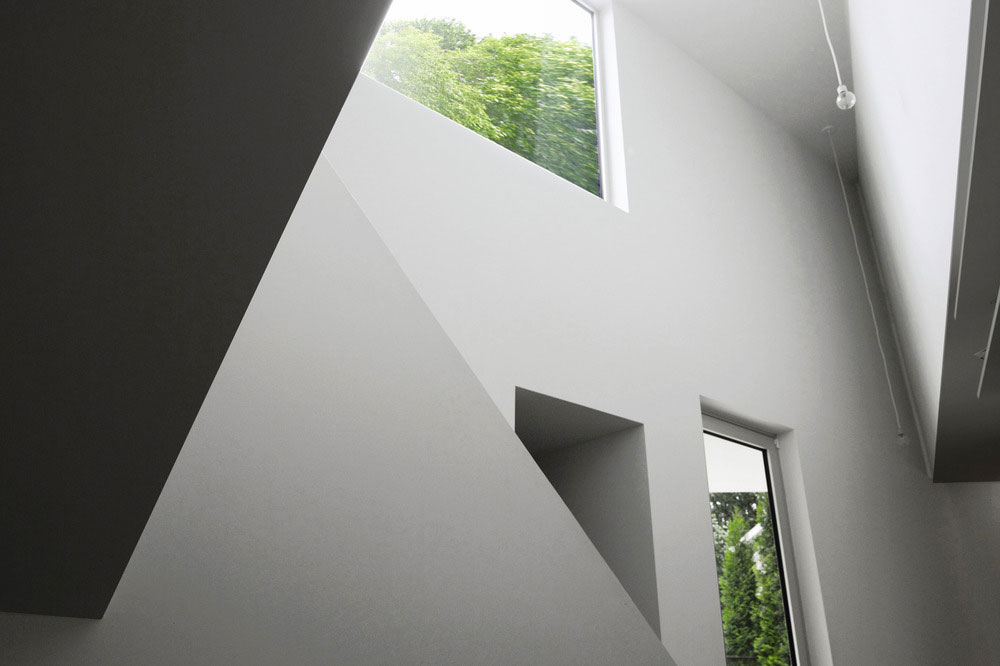 Perfectly placed to take full advantage of the private tree wrapped lawn is the open living area. The street wall is clad in wood while the garden walls are floor to ceiling glass. The second floor terrace seriously cantilevers above the patio. At the same time, it filters light and allows outdoor dining even in the rain.
Upstairs three beds and two baths nestle up to the garden and share a treetop living space that is open to the sky. The modern home is a stunning blend of public, private, indoor, and outdoor environments.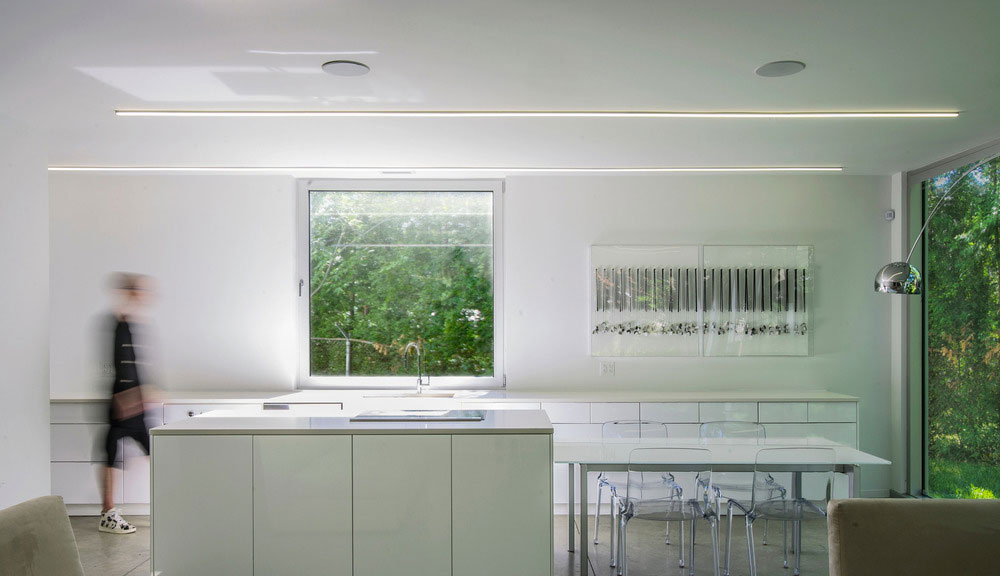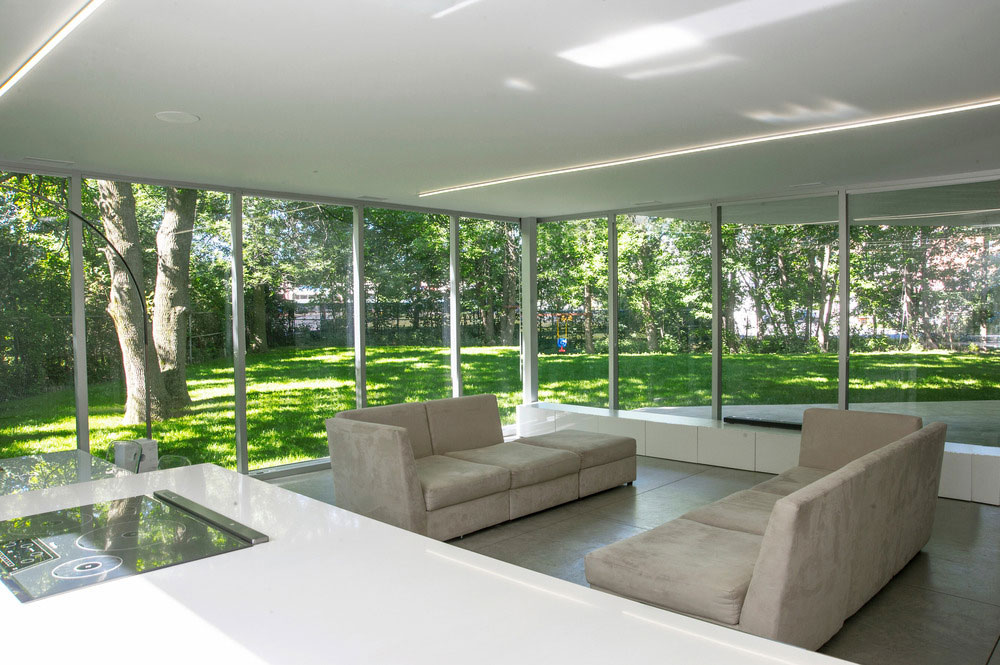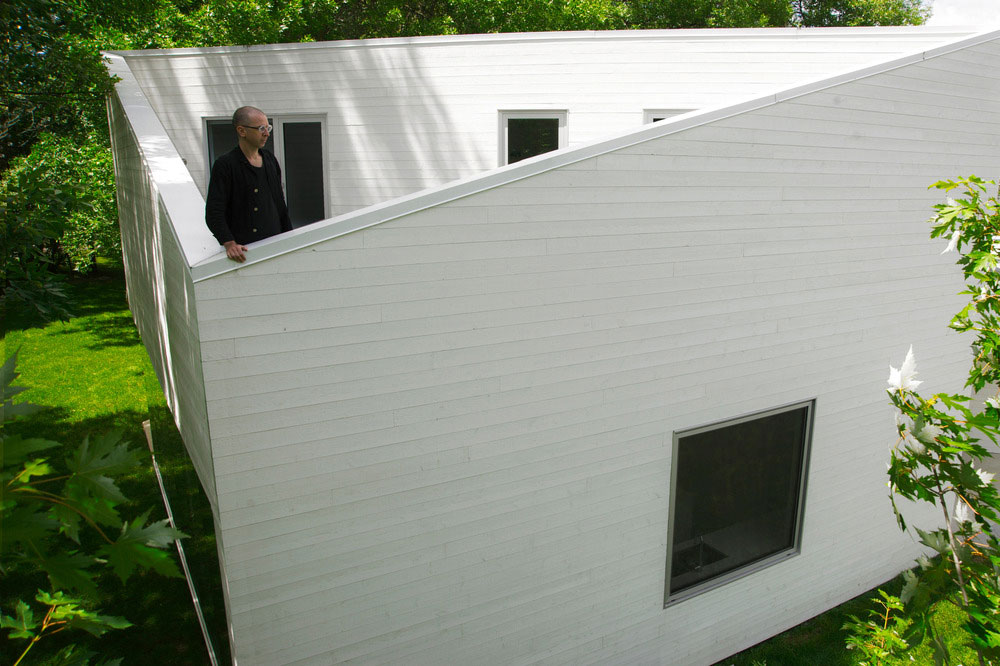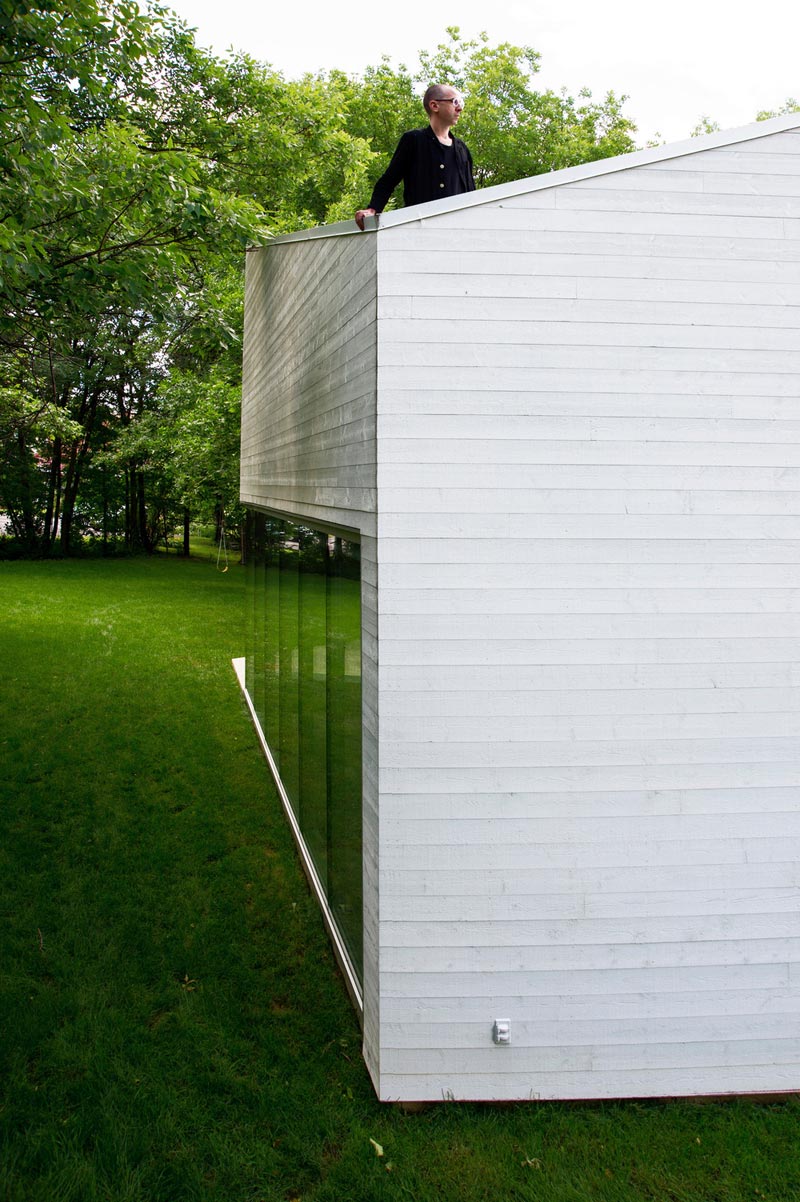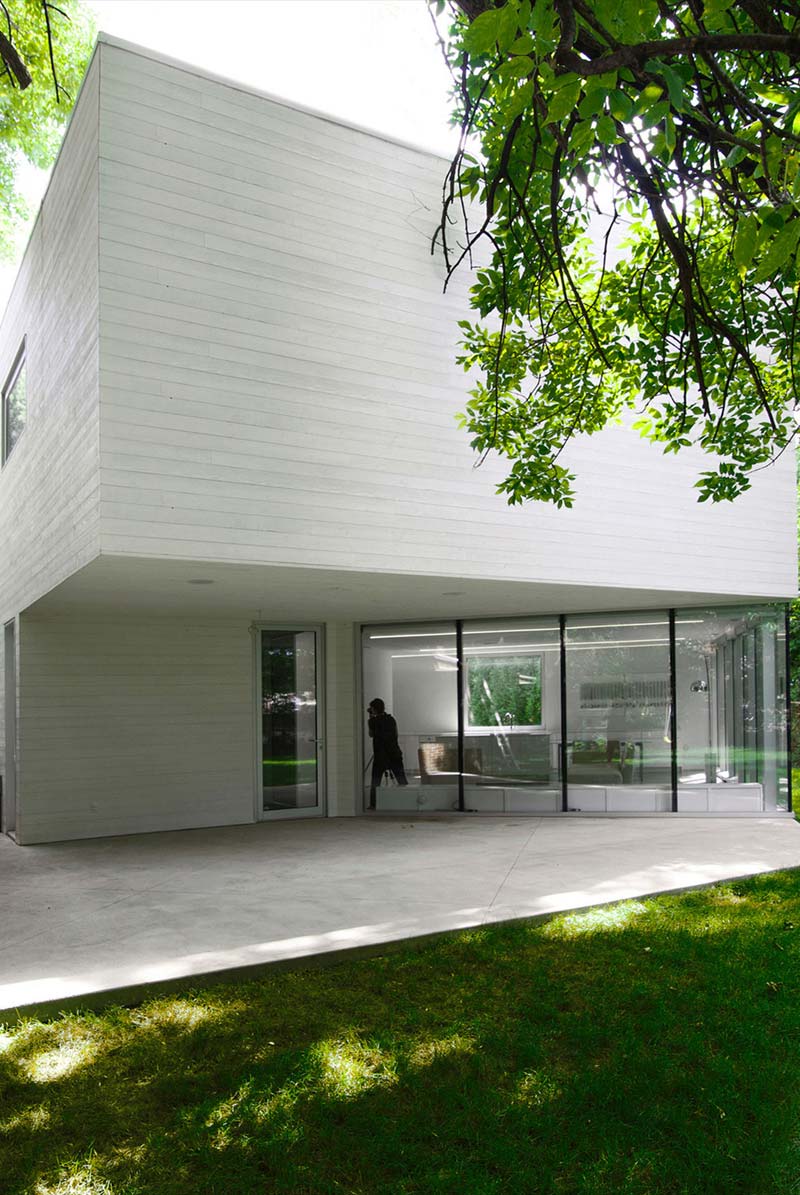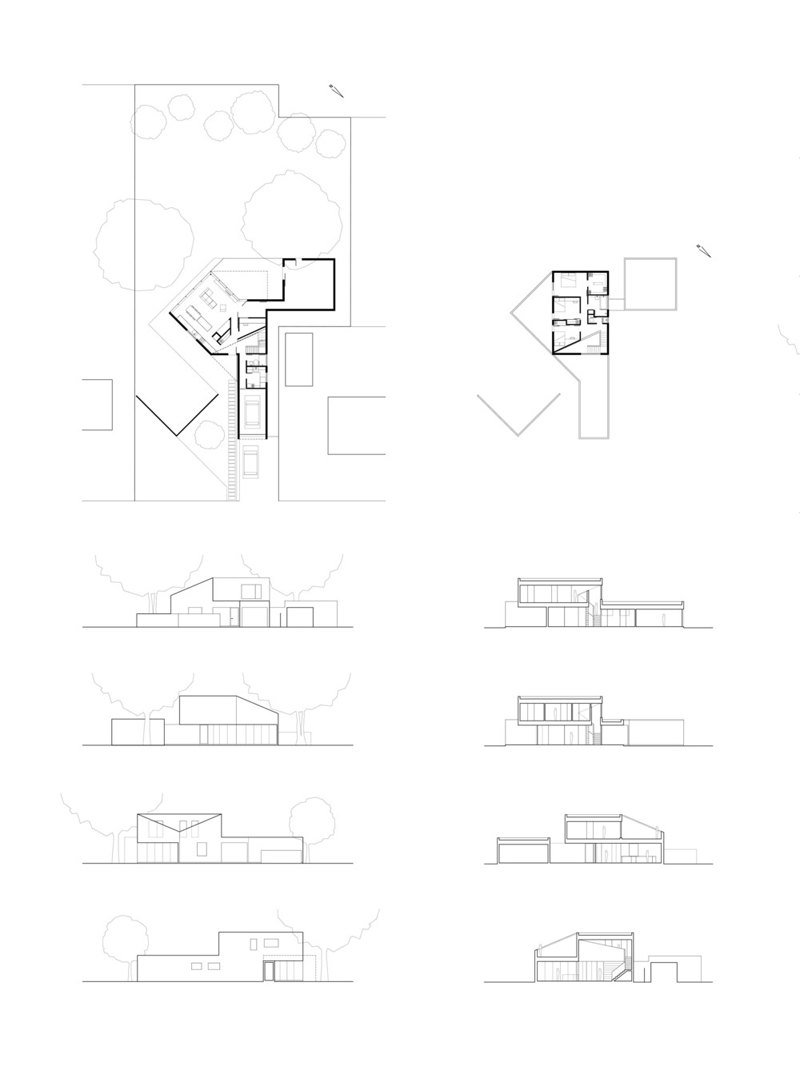 Architects: Jean Verville architecte
Photography: Jean Verville architecte