Pael House: four pitched roofs = one detached house
A suburban house reveals a peculiar presence in Concepcion, Chile. Pael House demonstrates the ingenious architectonic answer to a common challenge: how to fit a big house inside a small plot. In these circumstances size does matter, so only unconventional solutions seem to resolve such a delicate situation. In this case, a two-story home of 287sqm was developed taking a fascinating approach to the common concept of detached houses. A silhouette of four pitched roofs dominates the large side of a rectangular concrete volume giving the false impression of being more than one house.
A suspended corner of the house defines the parking area while a pathway guides to the front door on the side. The composition of the ground floor is distributed in two different zones. A hall gives access to a living room at one side and to a dining room on the opposite. A corridor leads to the kitchen, positioned in front of the covered parking area while a sequence of toilet, bedroom and storage spaces are located at the rear facade.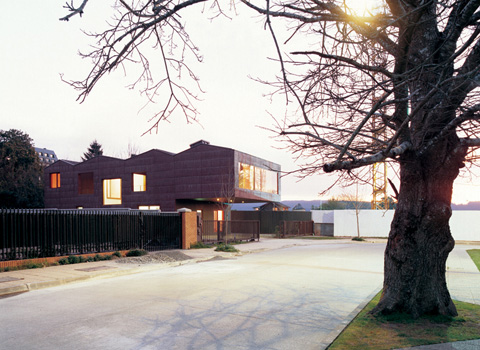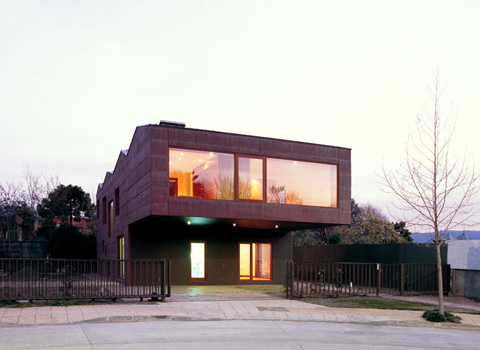 A staircase guides to the first floor where a master bedroom occupies the suspended area of Pael House. Two bedrooms and a second living room complete the program along with two dry patios – a clever spatial element for light and air circulation. Rusty concrete offers a solid figure to the building, while wood is used in almost all interior surfaces.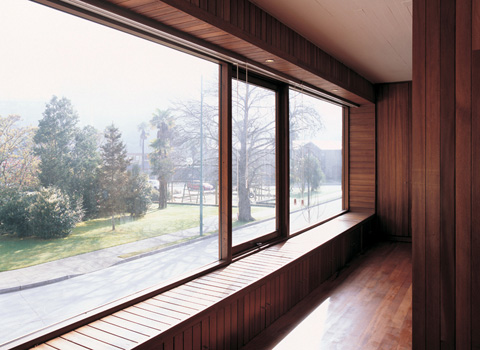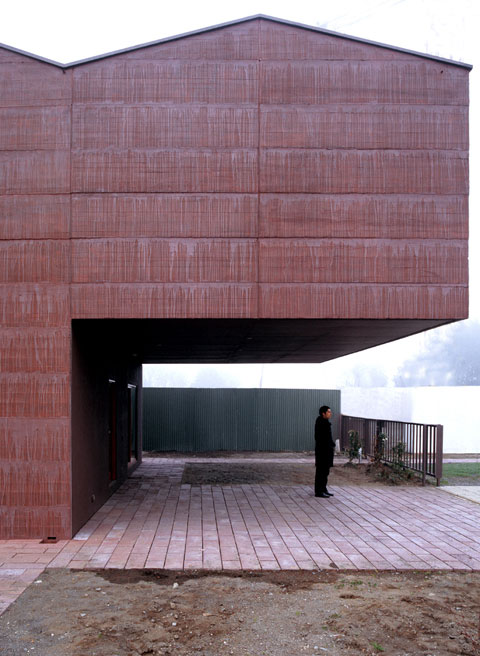 Architects: Pezo Von Ellrichshausen
Photography: Cristobal Palma