P Blok Production Studio
This transformation of a former warehouse in to a photography studio and offices is large in size and creativity. At 450 sq.m. the space accommodates large scale photography studios, offices, and post-production. Support for the business is given in the make-up and dressing rooms, lounges, and a café. The brief was to craft all of these areas with flair and within a limited budget.
The building's volume allows for two levels, and even three levels under a higher roof area. Concrete foundations and slabs with original ramps left intact support the steel structure. That ramp and the rolling door make bringing in large equipment super easy. The black painted framing and ceilings create a soothing rhythm and high contrast with reflective white surfaces.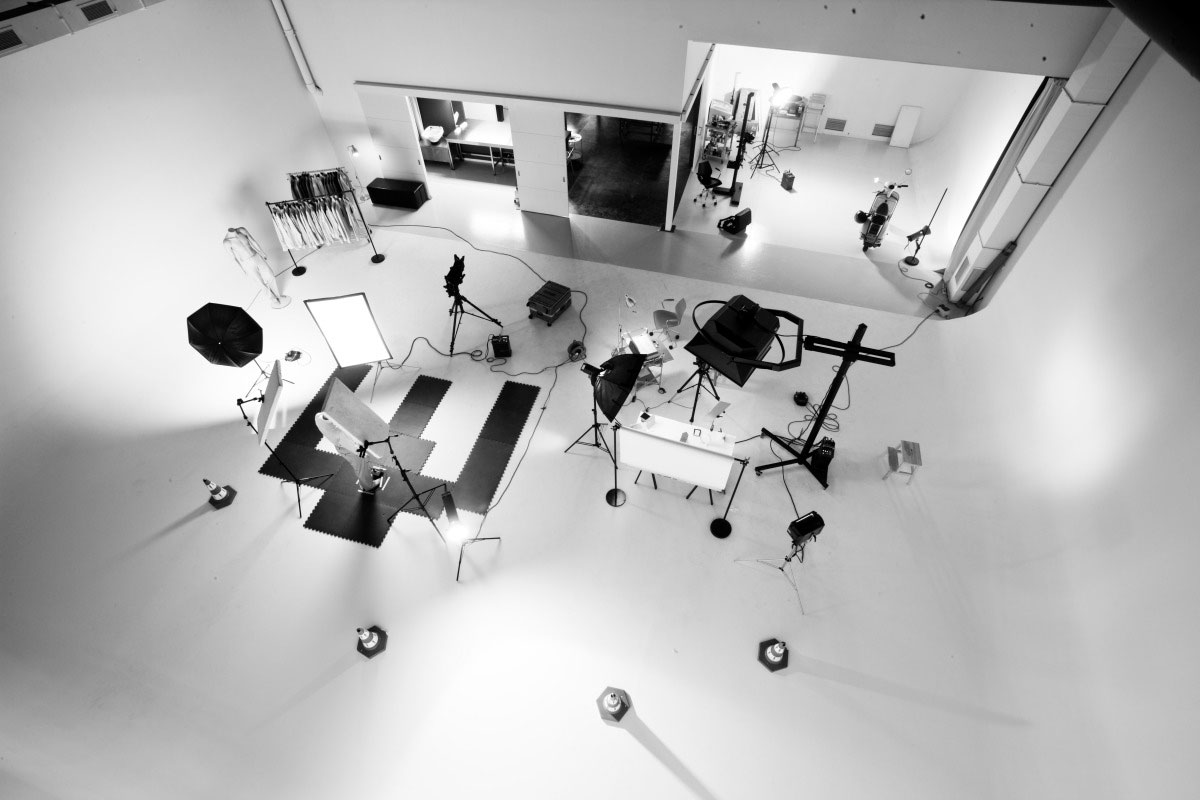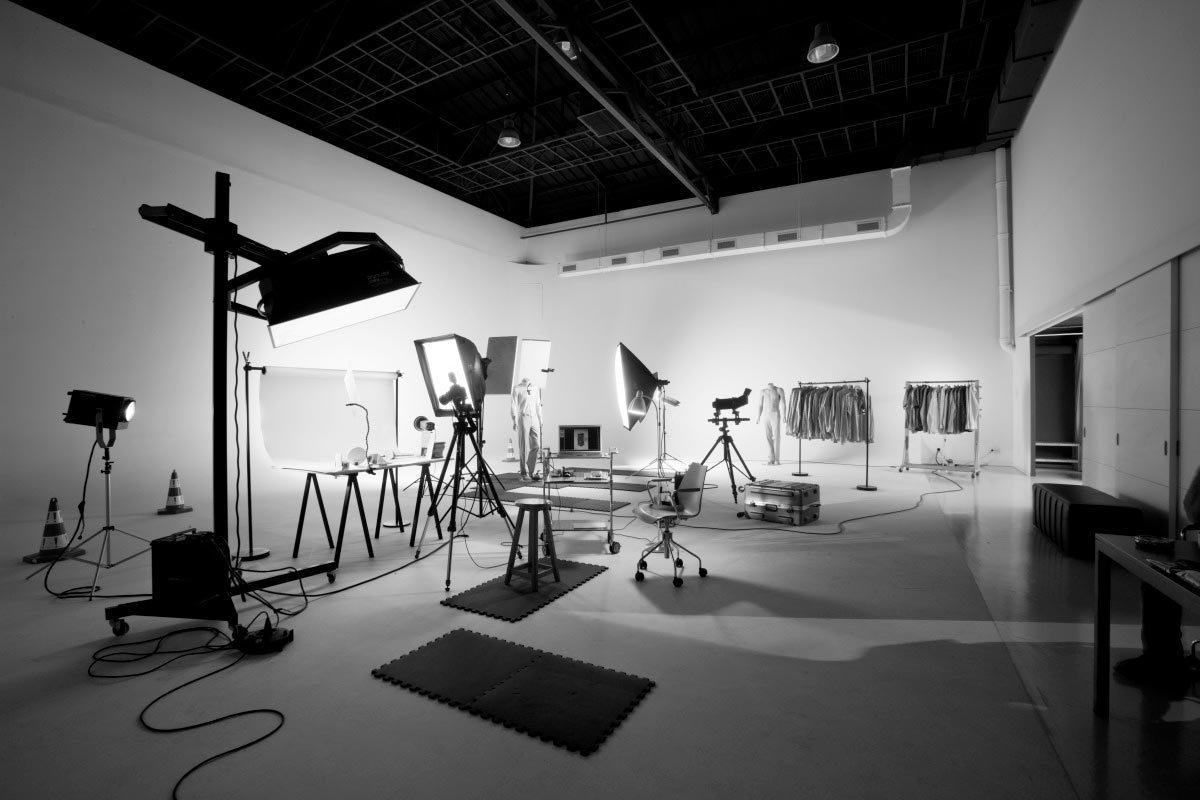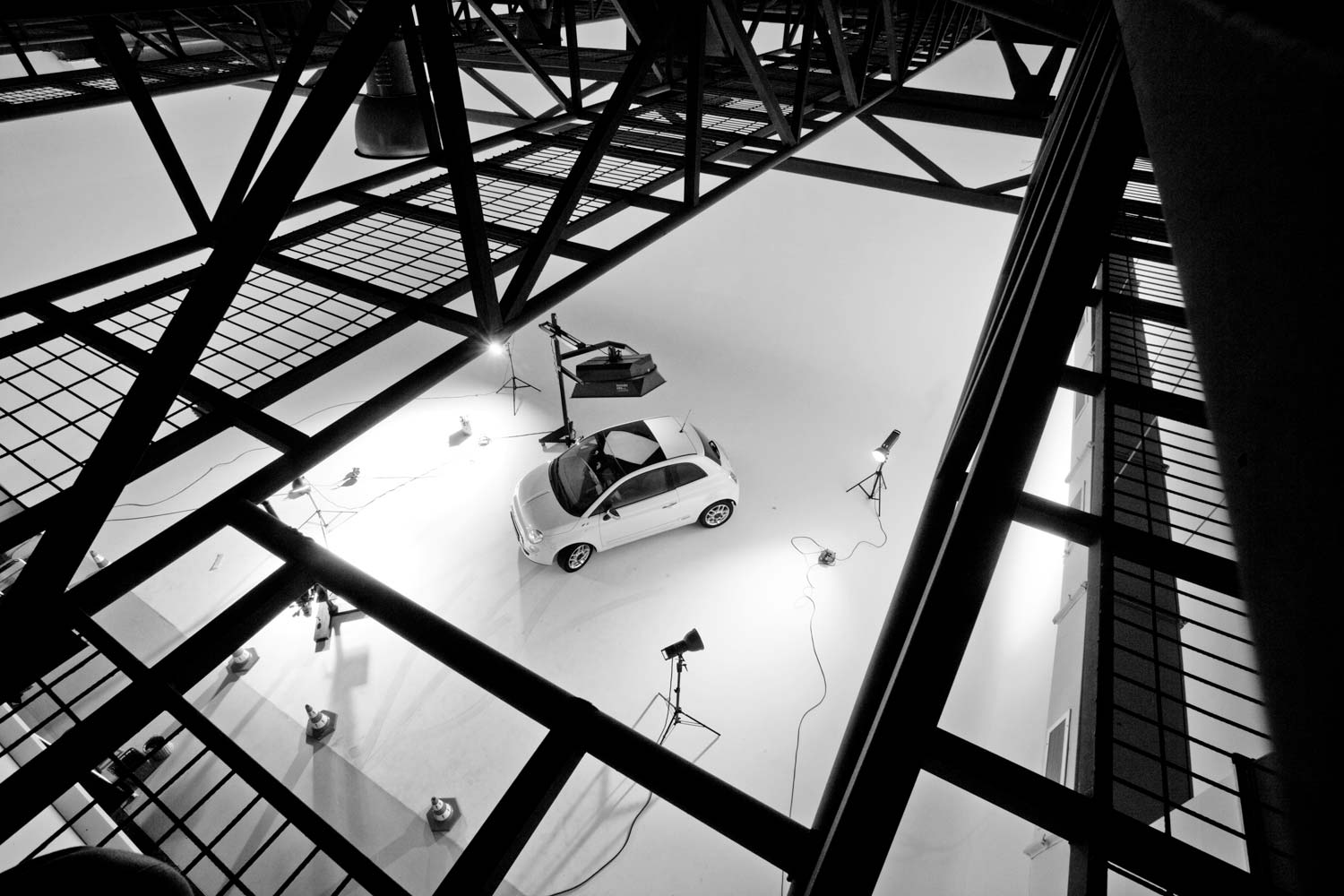 Large two story spaces are surrounded above by wood plank walk ways and simple black pickets. The second story offices and meeting spaces are glass walled and expanded by the open double height space outside. A ping-pong table waits there, adjacent to the café and lounge. A galley kitchen of stainless cabinets and appliances wears a wooden face on the lounge side. Original brick walls and the checkered metal plate stair treads add depth and texture.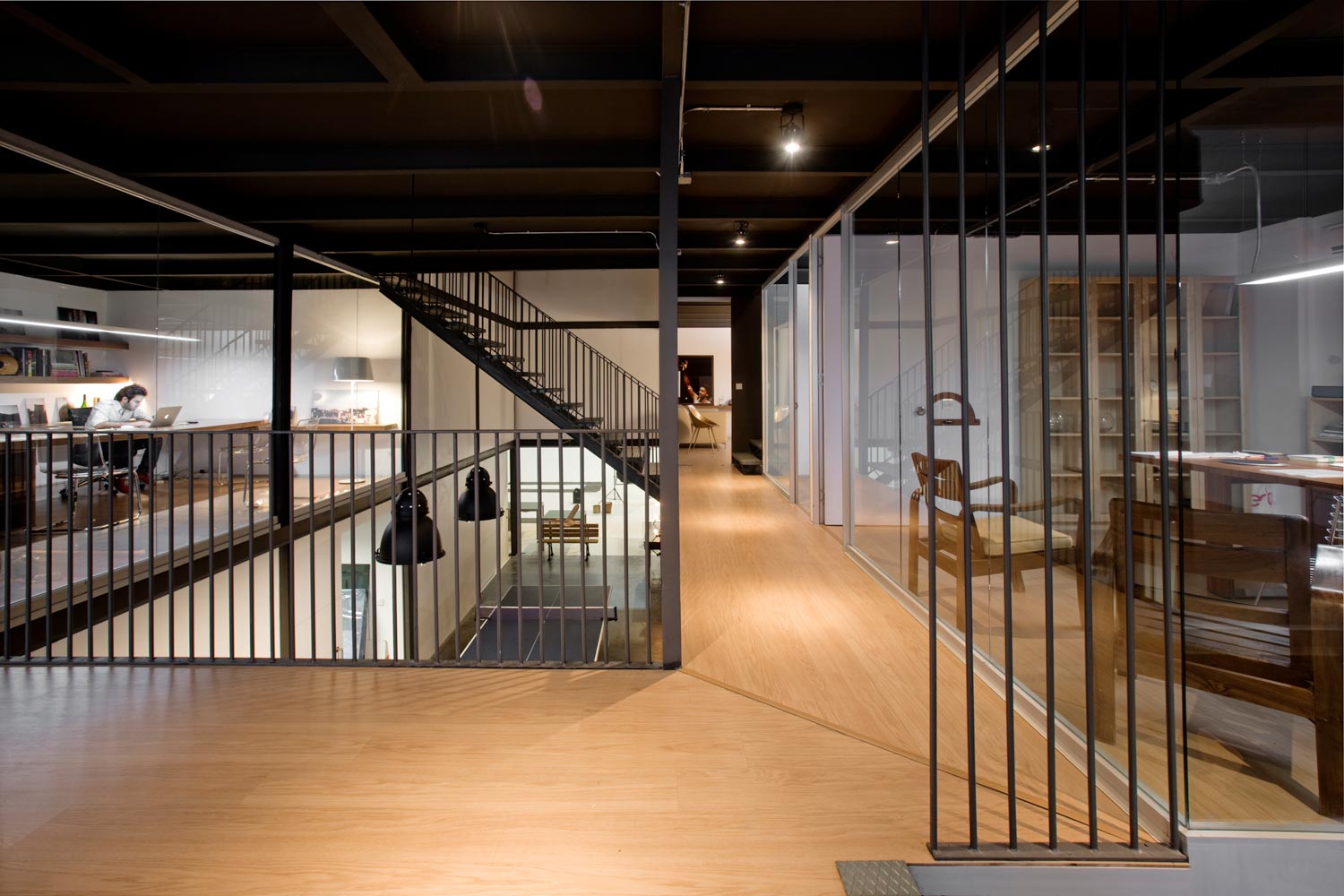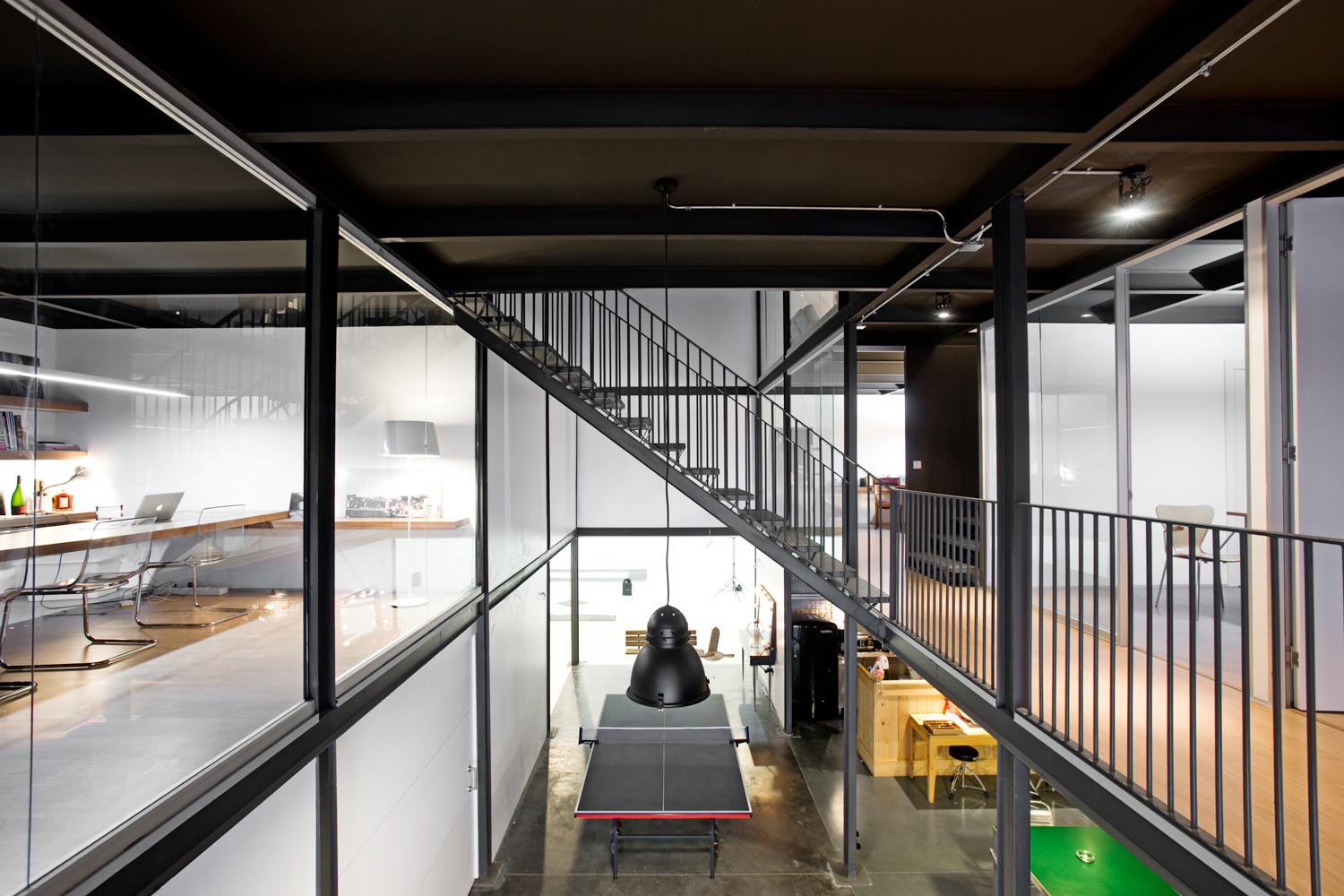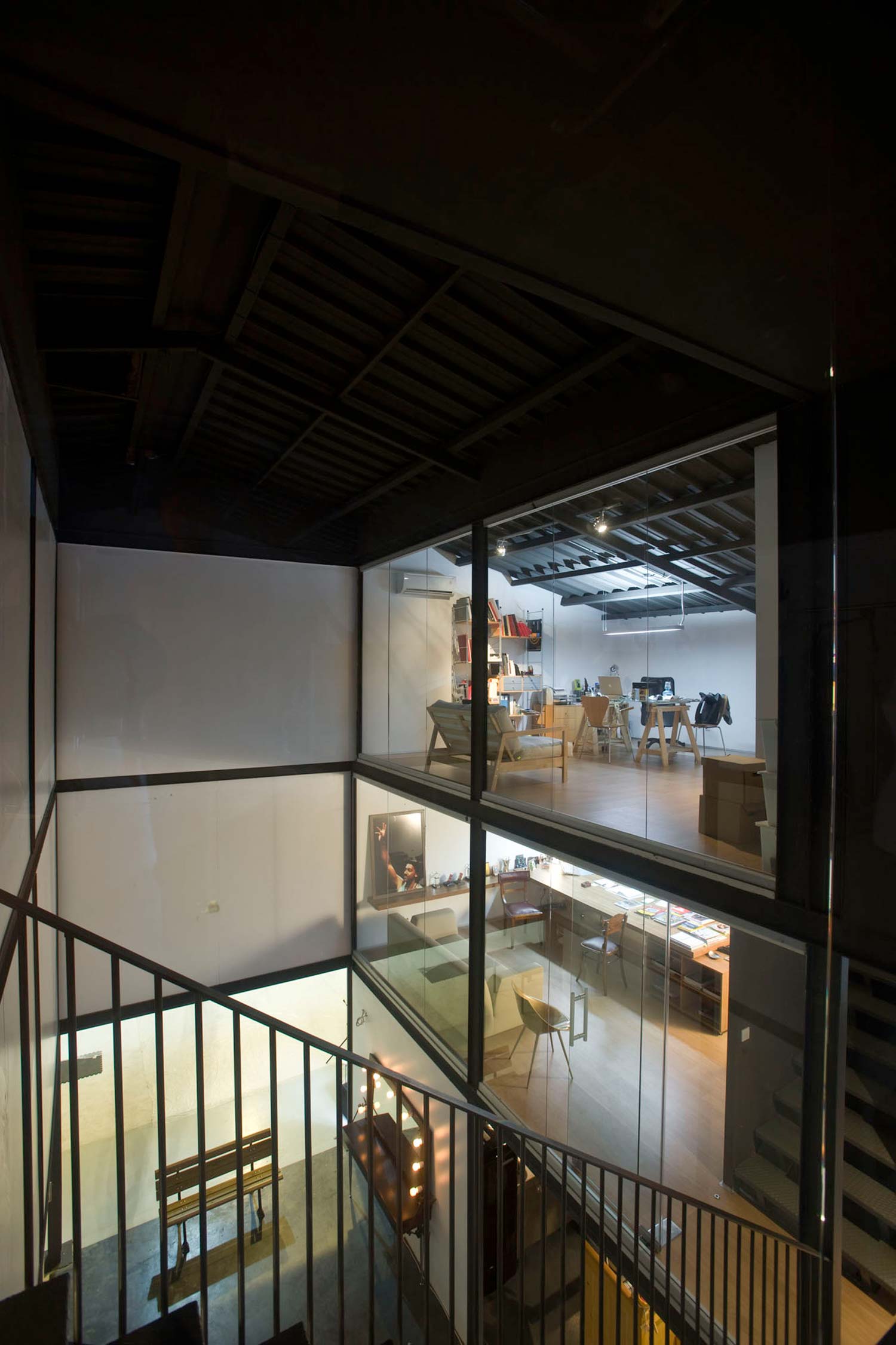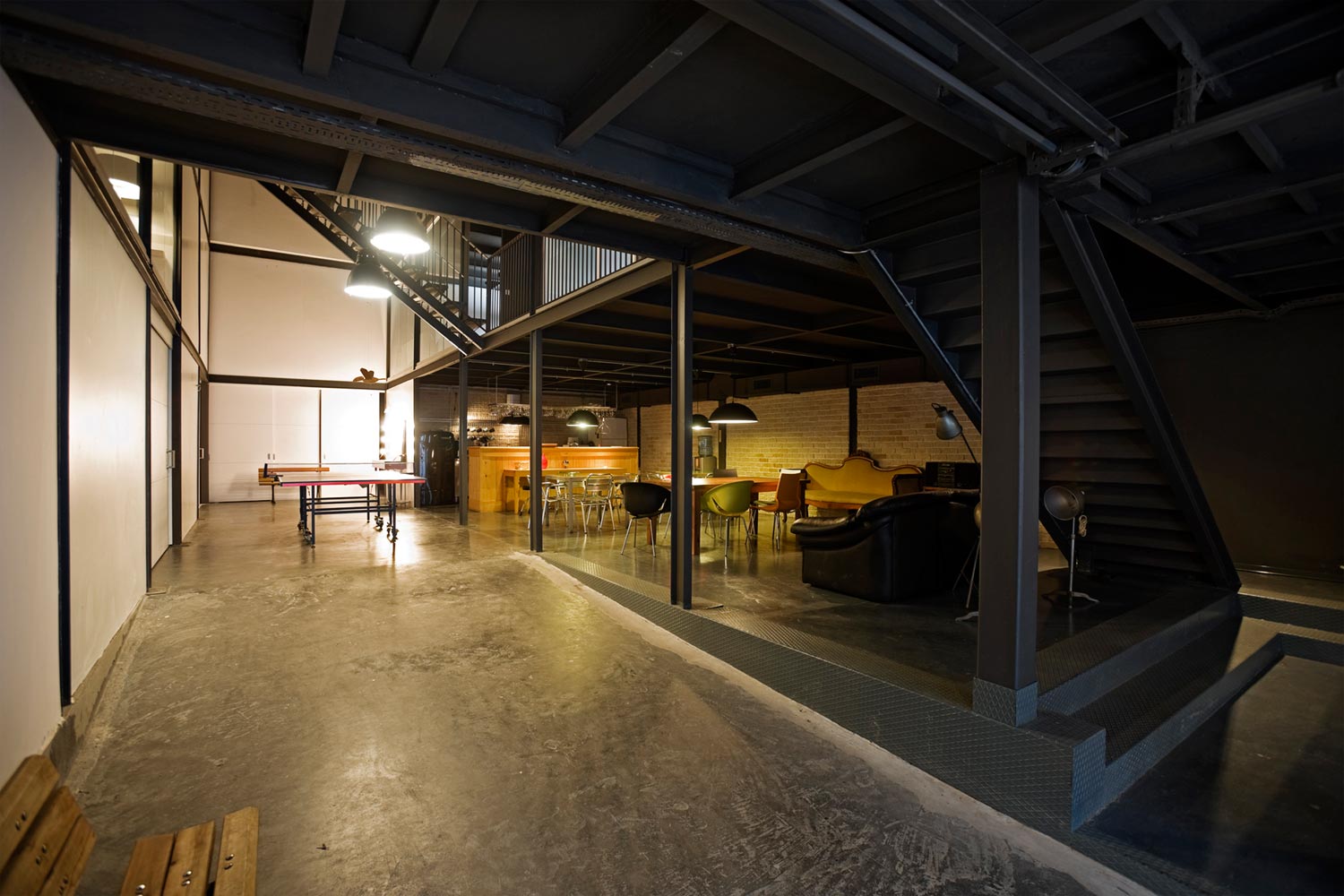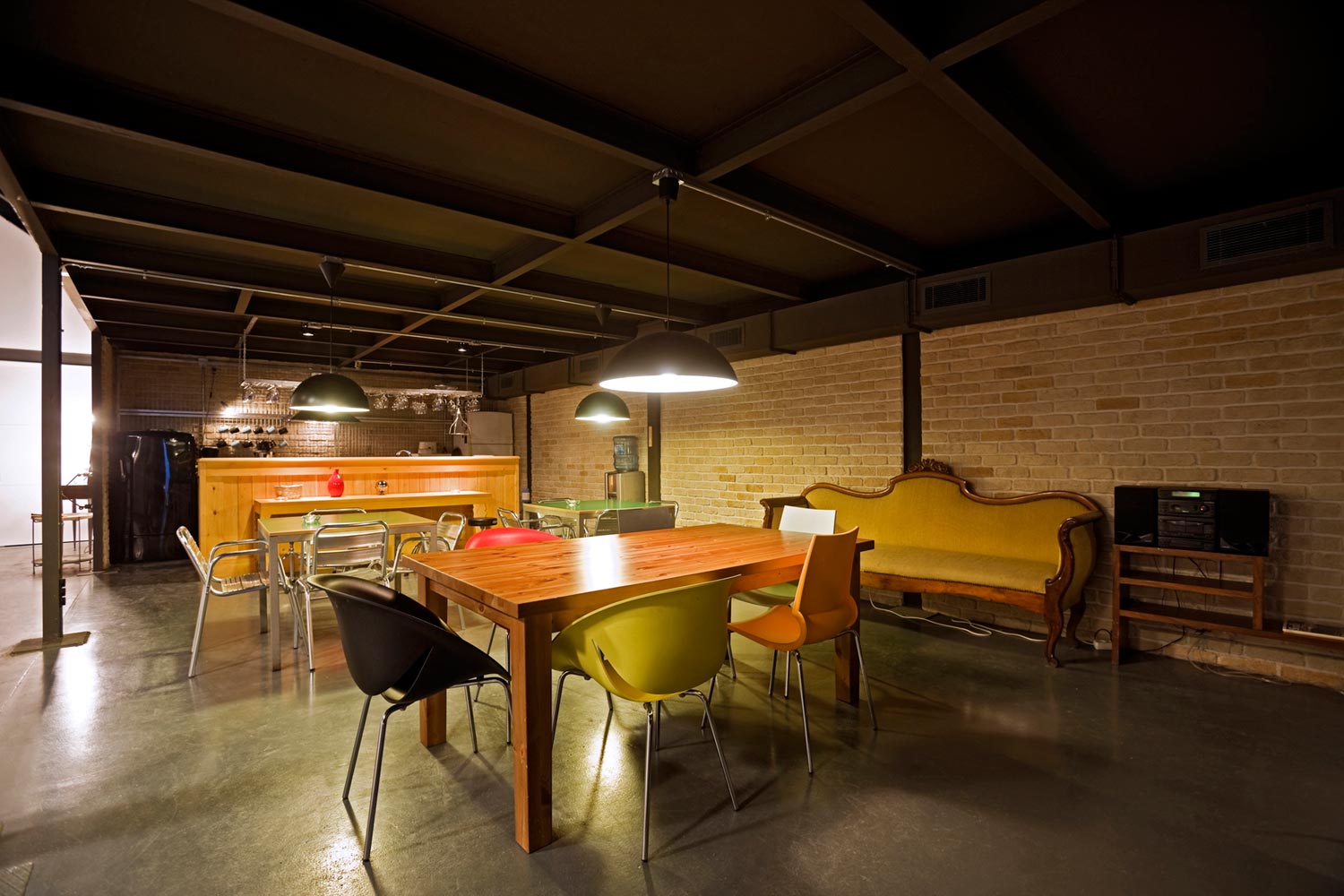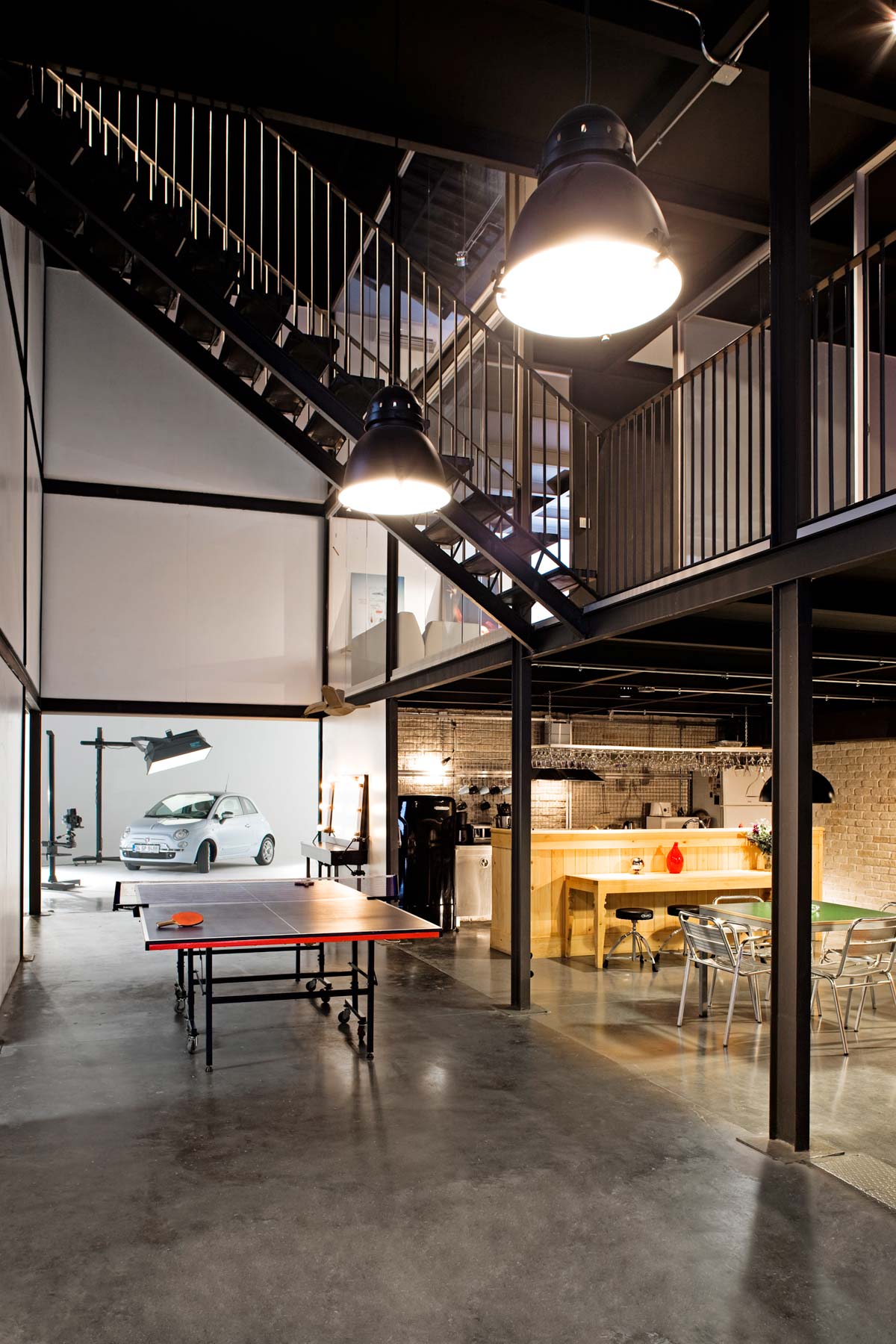 Architects: IGLO Architects
Photography courtesy of IGLO Architects