Macro Lot A5
As part of a massive urban revitalization undertaking in suburban Paris, Macro Lot A5 is the first of a handful of new structures to be built over the next decade. Macro Lot A5 is one of three sectors that occupy land formerly home to a Renault manufacturing factory, and are to be developed with housing, schools, and commercial structures. The multi-family complex, designed by Tetrarc, consists of four stark white apartment buildings with an obvious flair for the unconventional.
Formally, the four 7-story towers are meant to mimic the large mansions built in Paris' city center by Baron Haussmann. It's a nod to the rich history of residential architecture in the city, with a modern twist, of course. Clean lines and sharp edges comprise a majority of the facade composition. That is, until you come across one of a series of twisting metal lattice structures – a modern take on the traditional loggia. These bizarre vertical elements act as beacons for circulation, and also bring an air of playfulness to a project otherwise void of such character.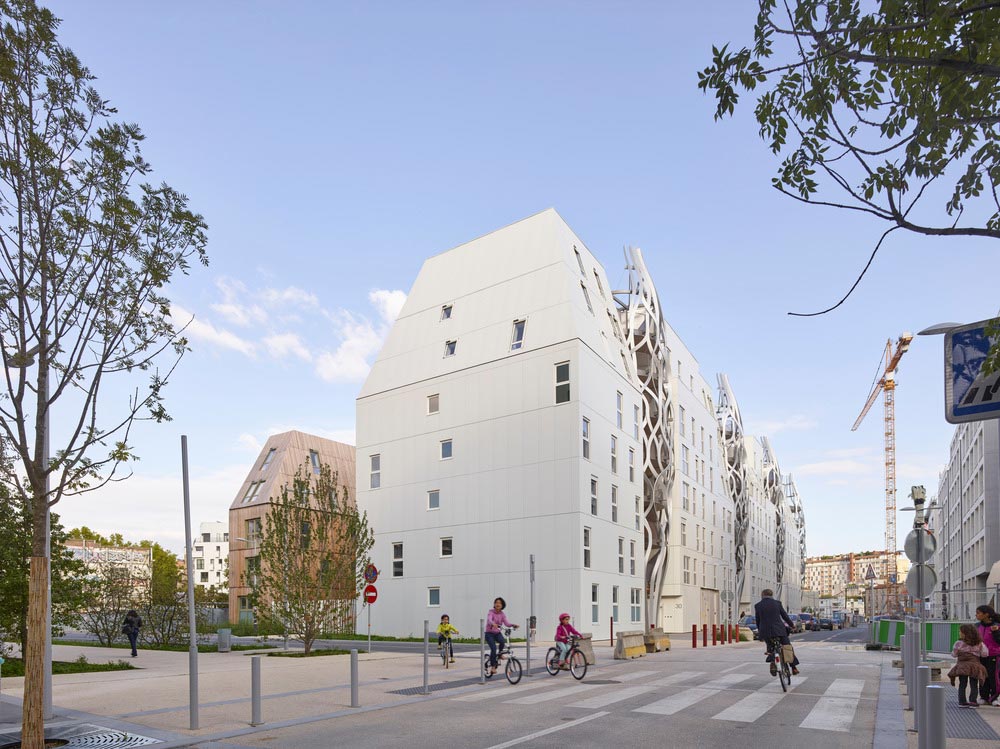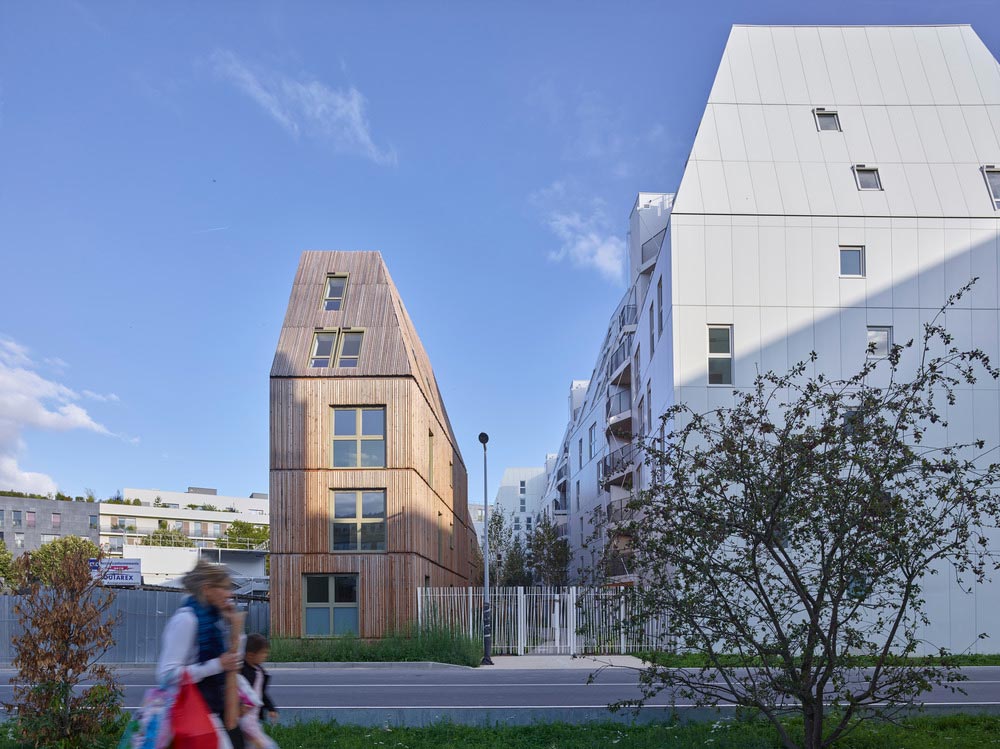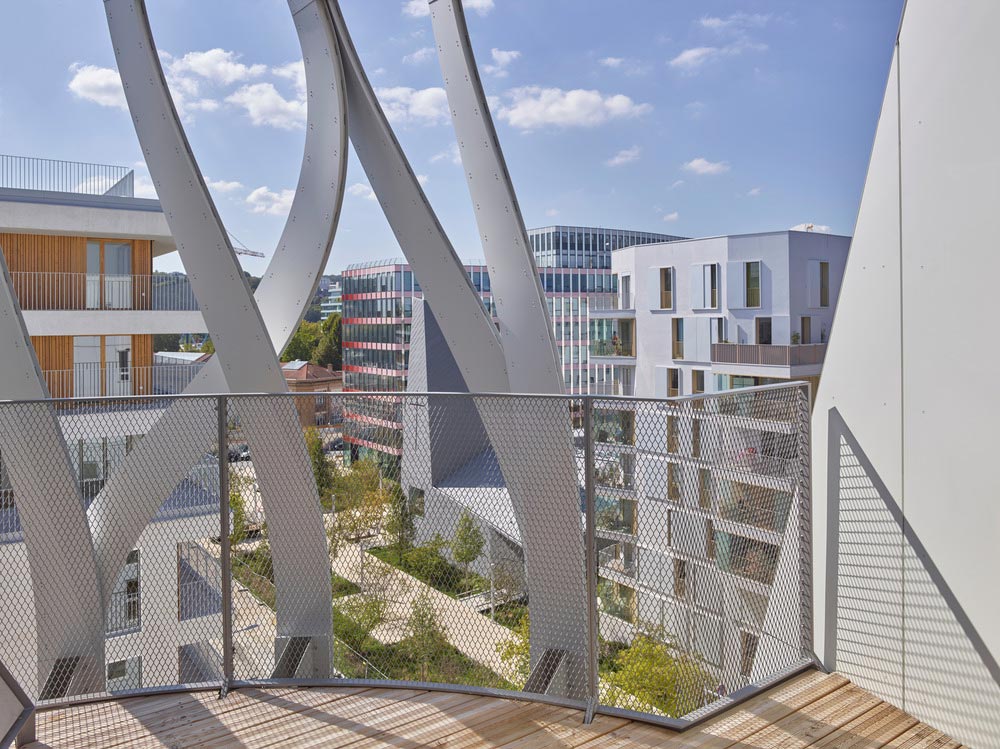 The project isn't mean to simply be another forgotten housing project, but a benchmark for further urban development throughout the city. This is made clear by the visual and programmatic statement it makes. The aesthetic expression is both serious and whimsical, like your grandfather telling a dirty joke. Refreshing and unexpected.
The units themselves are given a rare treat in Paris: private exterior space that is shielded in part by the metal loggias. The move is a statement about quality of life, and ensures each renter has access to air, light, and even a sliver of a view.
The development on Macro Lot A represents a head-fast leap in the new direction of European housing. The four-building apartment complex is clean and efficient, unique but affordable – and it establishes a local landmark the surrounding neighborhood can be proud of.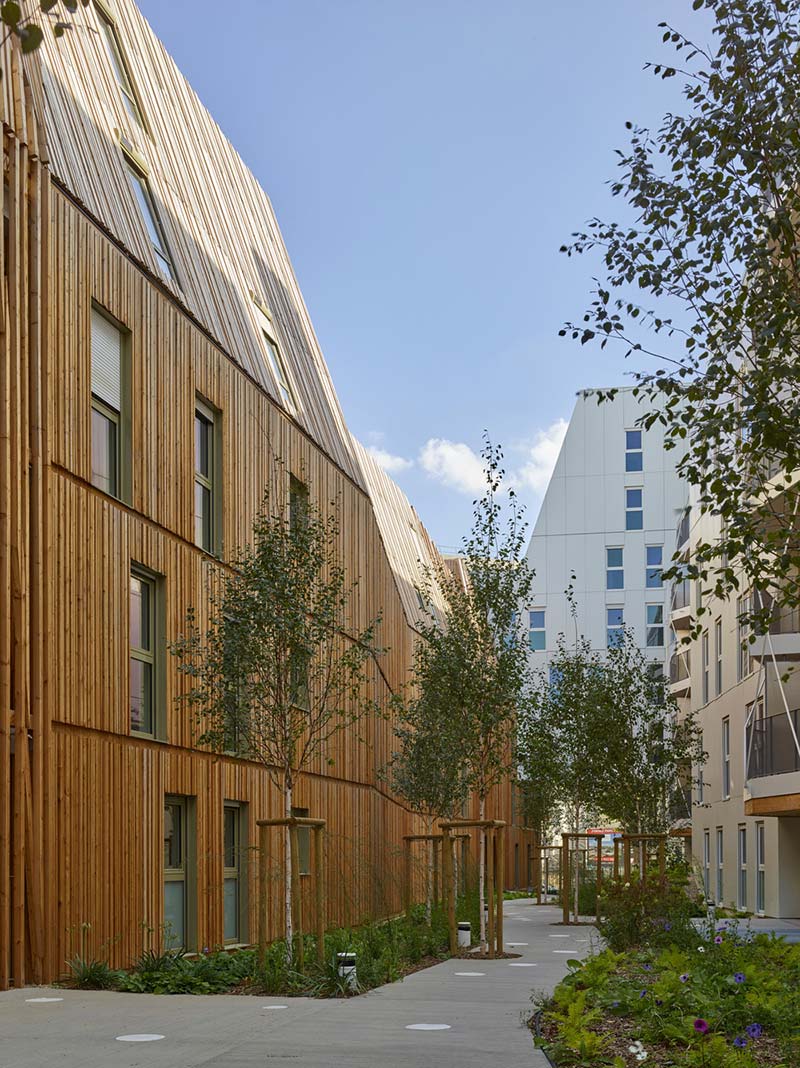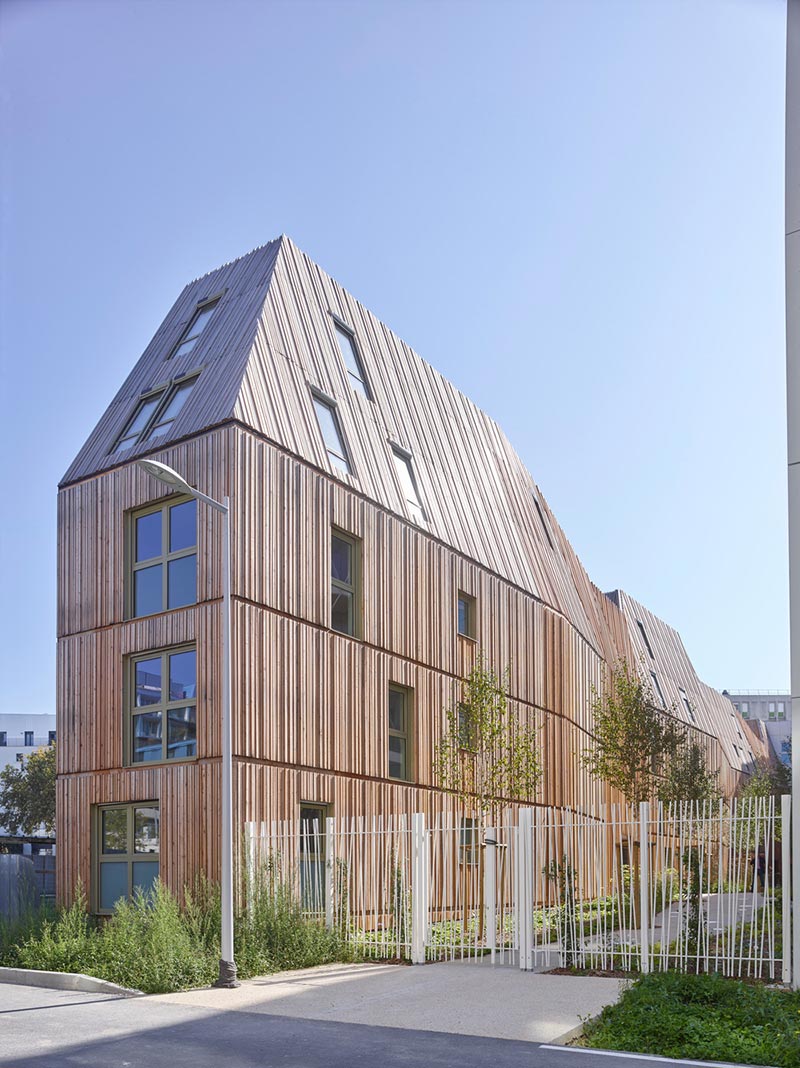 Architects: Tetrarc
Photography: Stéphane Chalmeau