M House: a transformer house
Transformers are a worldwide entertainment franchise known for its varying humanoid-type robots able to transform into everyday vehicles, electronic items or weapons. M House shares the same spectacular capacity of transformation presenting a robotic shape, unusual for a residential program. In California, there's a one-bedroom cottage with 90sqm of constructed area that elevates the notion of flexible architecture to another level.
The M House consists of a succession of rectangular panels that are attached with hinges to an open space frame grid of seven interlocking cubes. Its dynamic composition benefits from a universal combination of panels – both vertical and horizontal orientations – that can be insulated or not, presenting an infinite range of solutions for a weekend home, or even as a resort unit.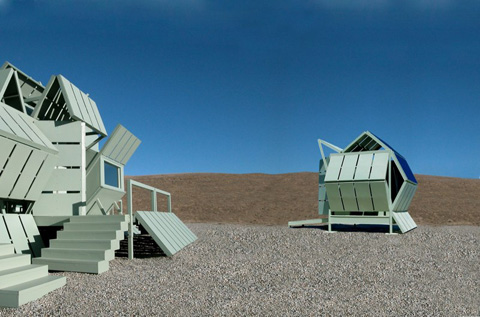 The hinges system allows the panels to fold into, or out of the cube frames to play a variety of functions, from covered terraces to ramp accesses…all seems to be achievable inside and outside M-House. The unfolded faces of the cubes are developed to aggregate the inhabitant's daily actions: eating, sitting, sleeping and working.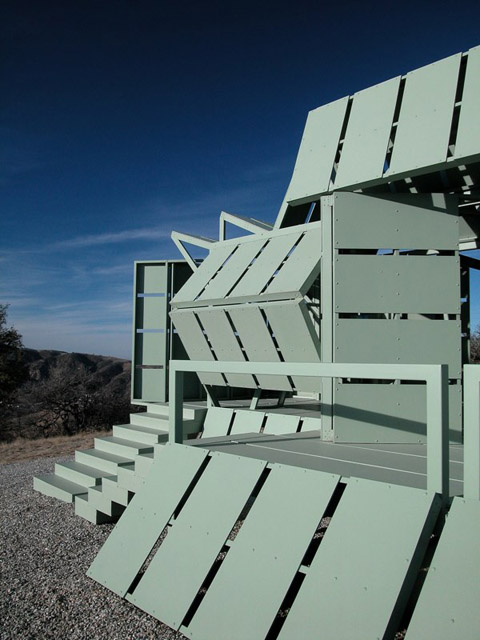 M House paneling is made out of a steel structural frame that supports thin sheets of a concrete composite. All the exposed surfaces are painted in a smooth green color. This Transformer House has adjustable legs attached to load bearing footpads that are capable of being sited anywhere without the need for site preparation…a team of four people can easily assemble M House in just one week. The force of simplicity in architecture always leads to surprising outcomes, don't you agree?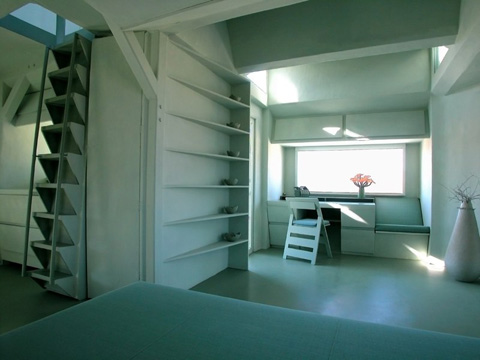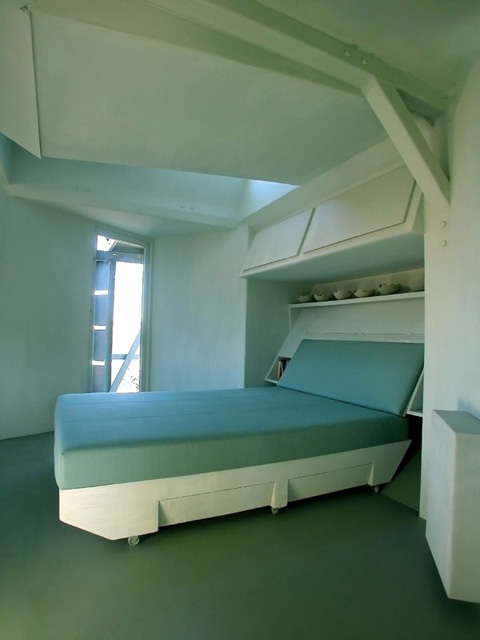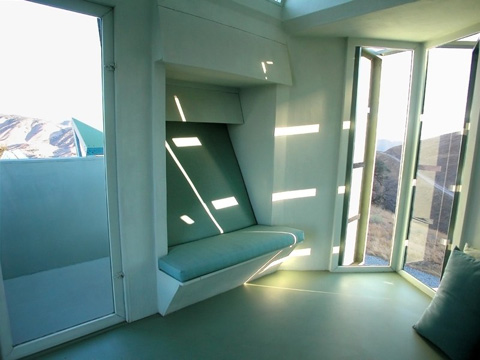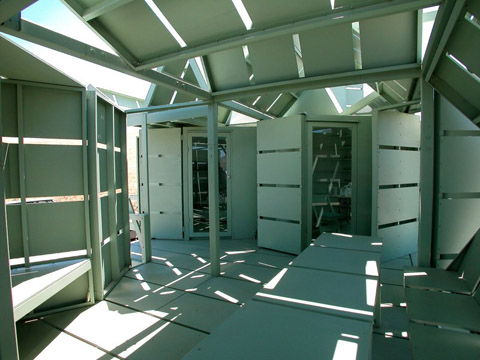 Architects: Michael Jantzen