Lounge in Tepoztlan: creative space
Picture this…a small town south of Mexico City nestled in to rocky cliffs. The historic town center contrasts greatly with the lush wild country surrounding it. Creative types – artists, writers, musicians – have made it their idyllic retreat for many years. Part of a larger complex of bungalows that can be rented by days, months, or even years if you're so fortunate, the lounge is a communal space in sharp contrast with nature. At the same time it acts as a liaison between man and the environment.
Formed of concrete for its durability and low maintenance, and the talents of local craftsmen, the 250 sq.m. lounge has three curved branches. The enclosed branch ends have distinctly different uses. One is an open bar and kitchenette with bathrooms beyond. A play area and reading room occupies another. The last is a lounge, living, TV room with a modern suspended cast iron fireplace. These spaces are introverted whether their full height glass doors are open or closed.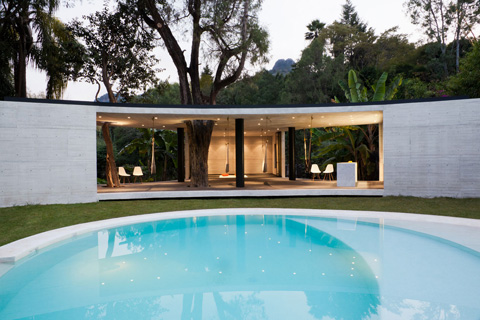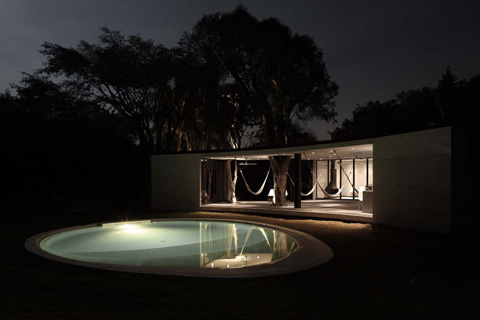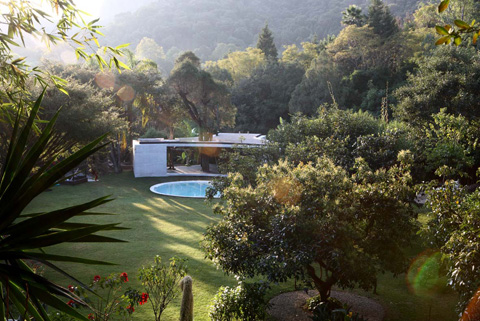 The central core space is open to views and breezes under the curvaceous concrete structure. Hammocks are suspended here and two trees were maintained to grow through the pavilion. An egg-shaped concrete swimming pool completes the showcase of wild versus tamed where both are winners.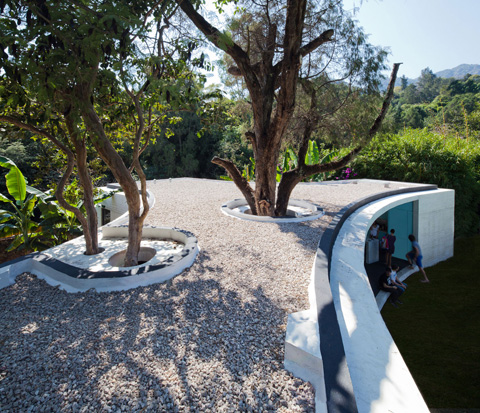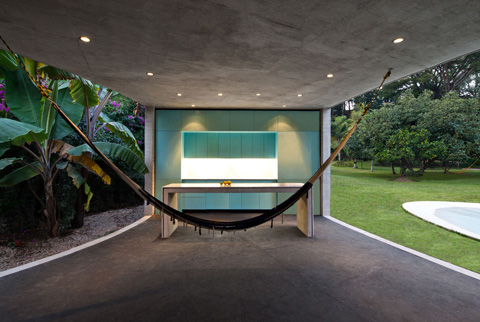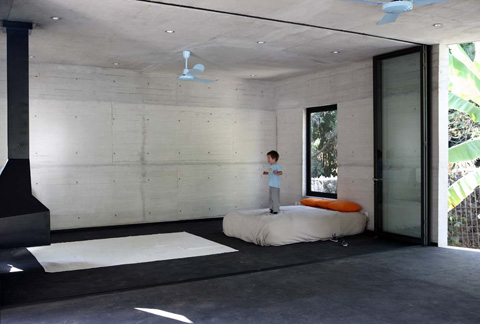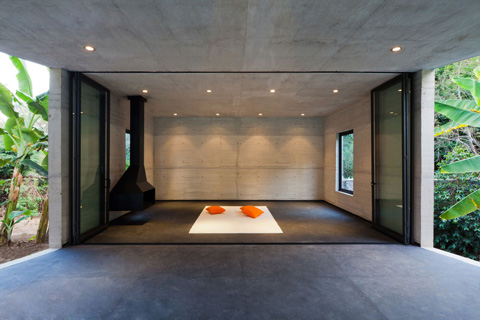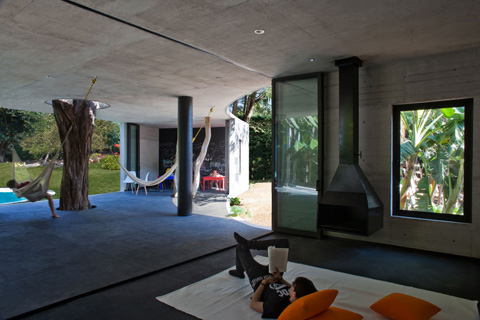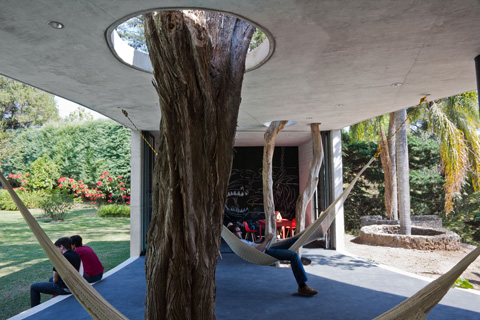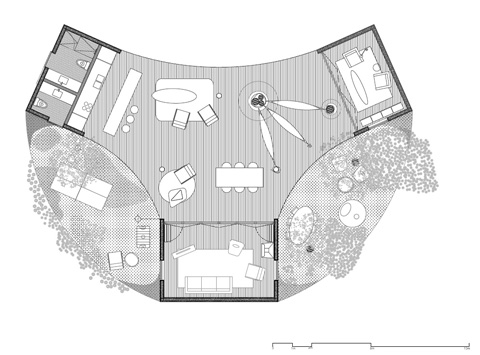 Architects: Cadaval & Sola-Morales.
Collaborators: Eugenio Erana Lagos, Tomas Clara, Manuel Tojal.
Structural Engineering: Ricardo Camacho de la fuente.
Photos: © Diego Berruecos, © Sandra Pereznieto, © Cadaval & Sola-Morales