Lake Joseph Boat House
It always makes me a bit sad that some residences are only used seasonally, though I'm certain that makes them even more delightful when that time arrives. Designed by Altius Architecture, this 112 sq.m. house for boats and people on Lake Joseph in Ontario is an exquisite example.
Following stringent zoning requirements, the home takes a minimal in size simple gable form and floats it on the lake with steel piles and framing. Stone slab stairs ease you down the sloped bank to a large and hospitable wood deck. Or cross the black steel truss and wood railed bridge to the upper level living area.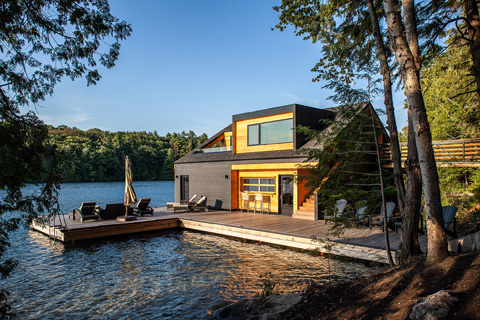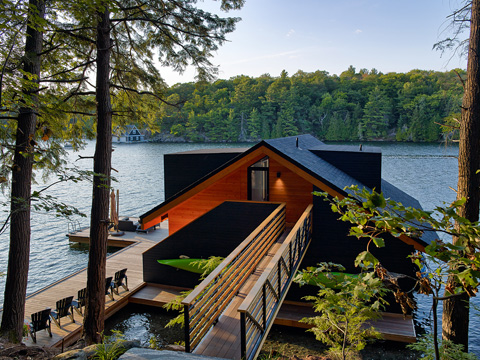 Beside the deck with a tiny bar, the lake level is strictly for boats – two inside and you can hang your kayaks on the exterior of the stair. The level for living above has its own outside deck carved from the pitched roof. Dormers increase the living area while complying with strict zoning laws.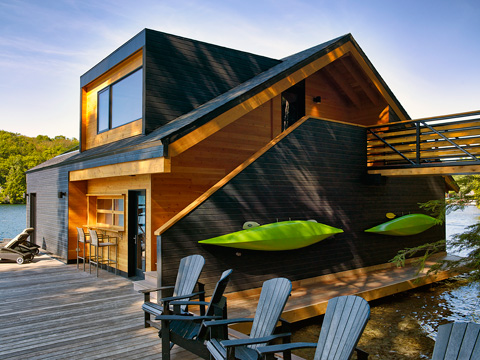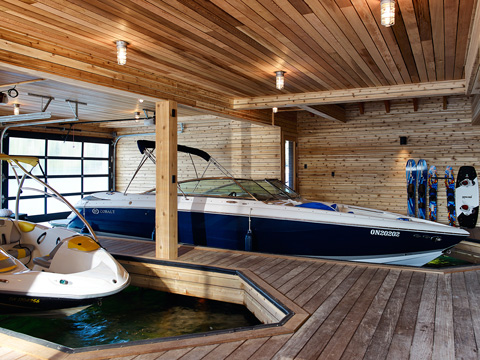 When you enter from the bridge, you see straight through the glass door to the shimmering lake beyond. Under heavy timber framing, large windows on all three remaining sides casually frame the scenery.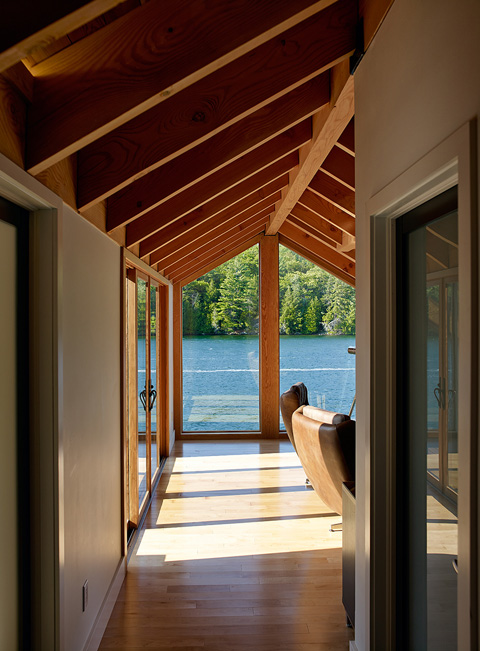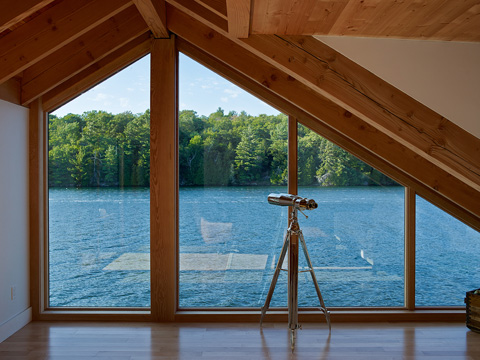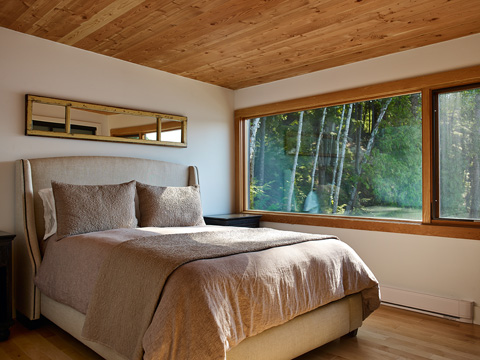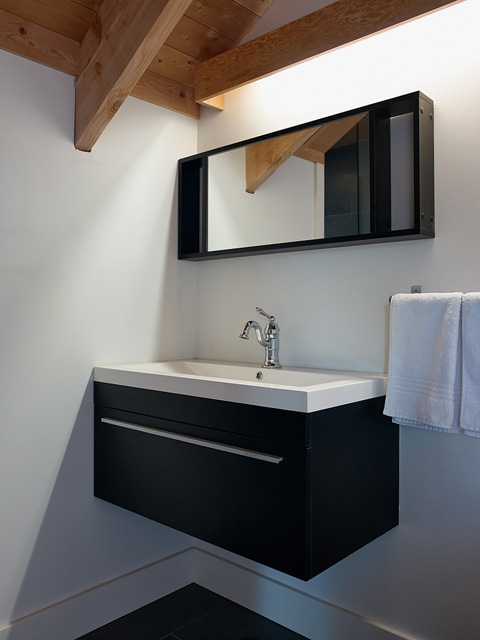 The house's exterior and interior are completely wrapped in Douglas fir and cedar. I love the contrast of the prefinished charcoal grey against the honey colored wood. The mottled grey of the asphalt shingled roof makes the modern timeless home glisten like the water.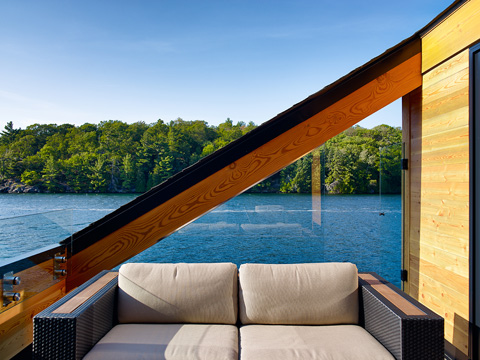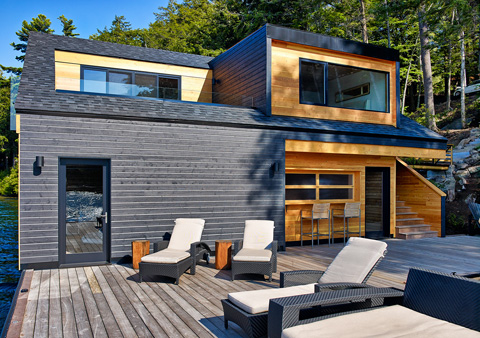 Architects: Altius Architecture