Imagine you've just won the lottery … describe your dream house
Euromillions jackpot winners, 24-year-old Matt Topham and 23-year-old Cassey Topham made headlines this week with their planning application for a somewhat unconventional-looking £5m, eight-bedroom mansion, complete with waterfall garage.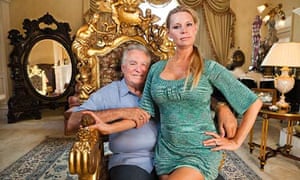 You may think the house, which they're calling Serenity looks more Teletubbies house than Bond villain superlair, but you can't deny it's inventive. Not that it's the first example of millionaires making eccentric building decisions – whether it's a bedroom-to-pool waterslide, a maze of dead-ended corridors, or a real-life Barbie dream house, the super-rich have got it made.
What would you include in your own dream house, if money were no object? A cinema? A helipad? Or would you simply be content with a roof that doesn't leak?