Harbour Master's House
Many things come to mind at the first glance at the Harbour Master's House, but only one that rings loud: it's a building that can just as easily be mistaken for a boat. Pietri Architects have taken a literal approach to designing this public meeting space that rests adjacent to the Mediterranean Sea in the French town of La Londe-les-Maures. The pavilion boasts three 'decks' that stack on top of one another in a fashion that can only be described as 'nautical.'
It's refreshing to see architecture that doesn't take itself too seriously. There is nothing particularly groundbreaking, awe-inspiring, or belief suspending about the Harbour Master's House save for the fact that it exists at all. I half-expected to find a man with a peg leg and an eye patch singing "The Pirate Shanty" handing out chocolate gold coins in these pictures, but alas he must've been just out of frame.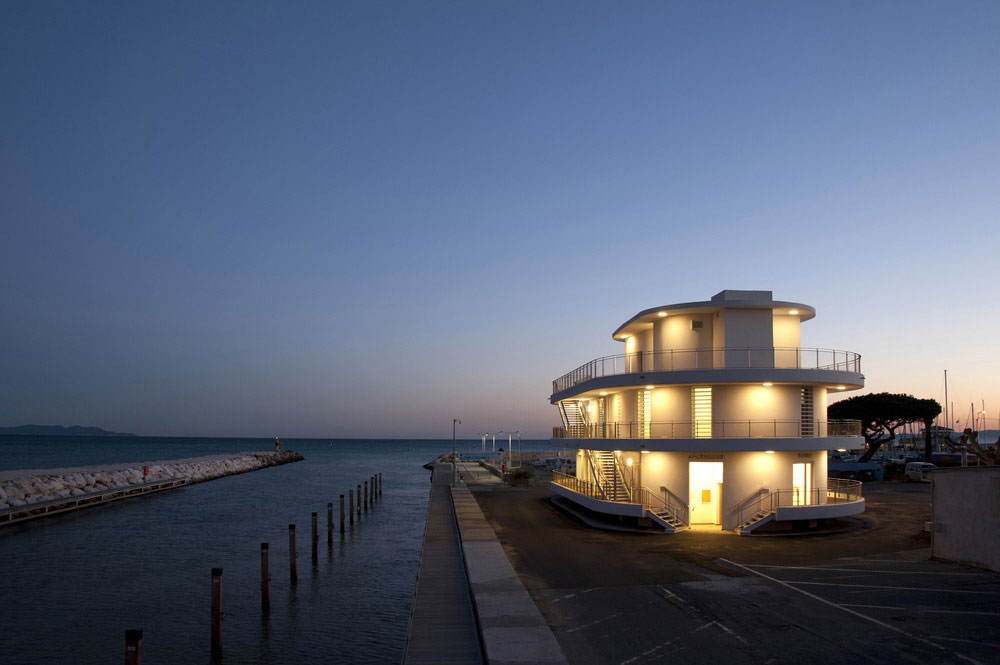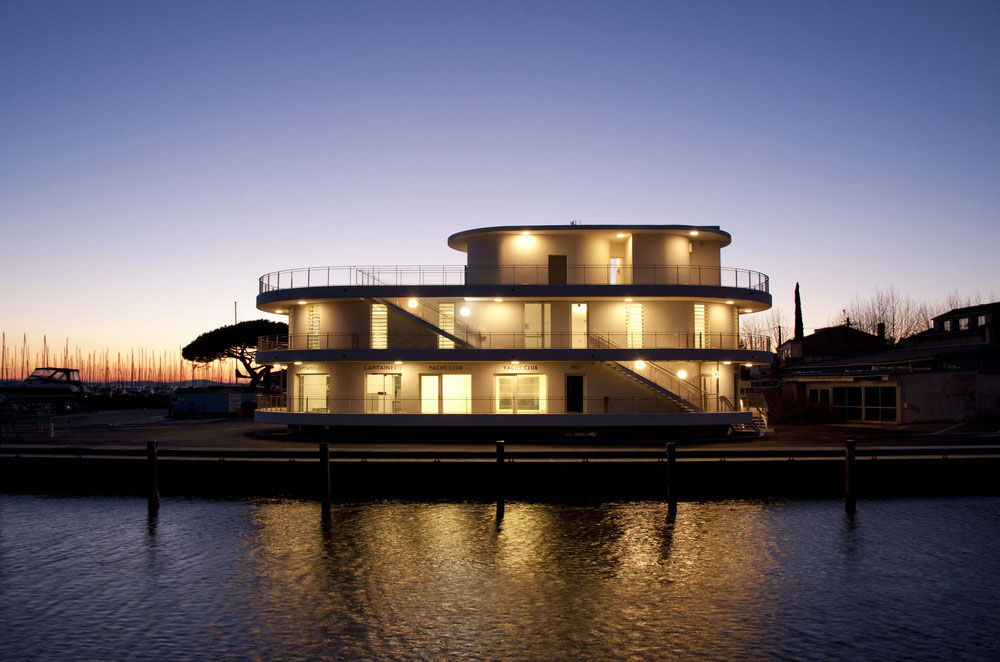 Designed as a public space of multiple uses, the Harbor Master's House is comprised of three open meeting spaces. A perimeter circulation ring surrounds each space, with a straight run stair providing modulation and organization at the building's exterior. The spaces are properly proportioned and efficient in their alignment. There is a rhythm to the openings in the exterior (although no portholes, unfortunately) that creates symmetry and predictability, both of which are important for wayfinding and movement.
The entire structure is propped up about 3 feet above ground level on large concrete piers as if ready to drift off into the sunset if the water level were to rise just enough. It's a good thing too, as this area has suffered detrimental floods in recent years. The pavilion serves its purpose proudly and modestly, boasting a subdued palette of materials and components. Concrete, wood, and a little paint were all it took to give life to this sea-worthy vessel…I mean building.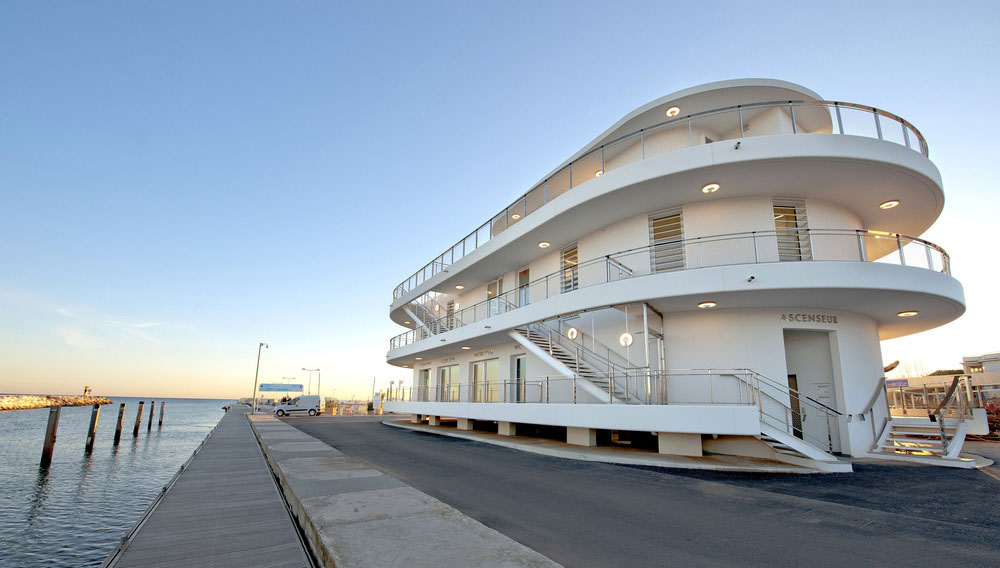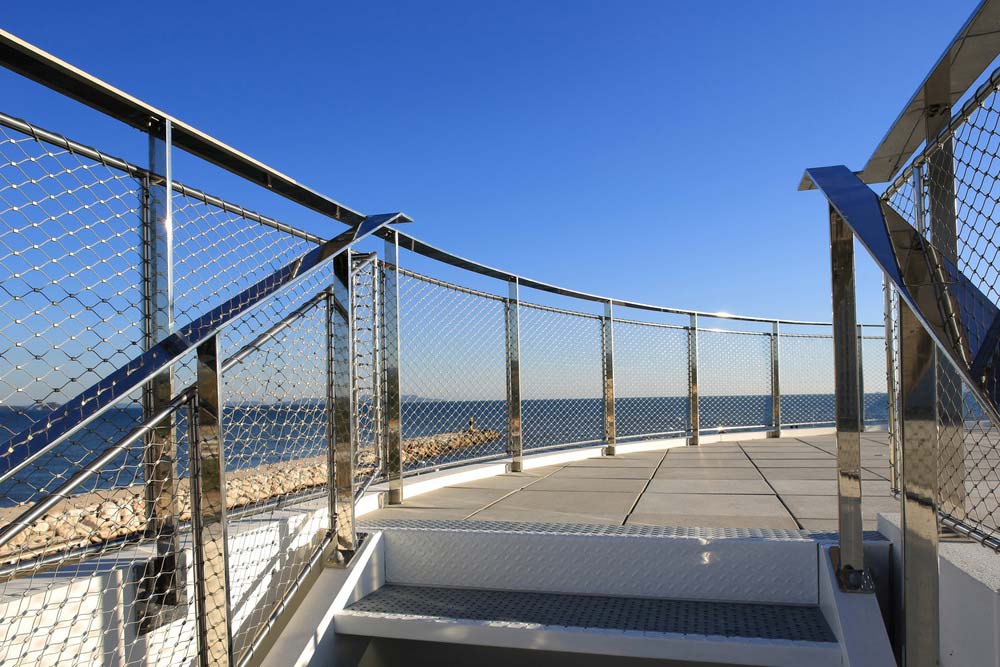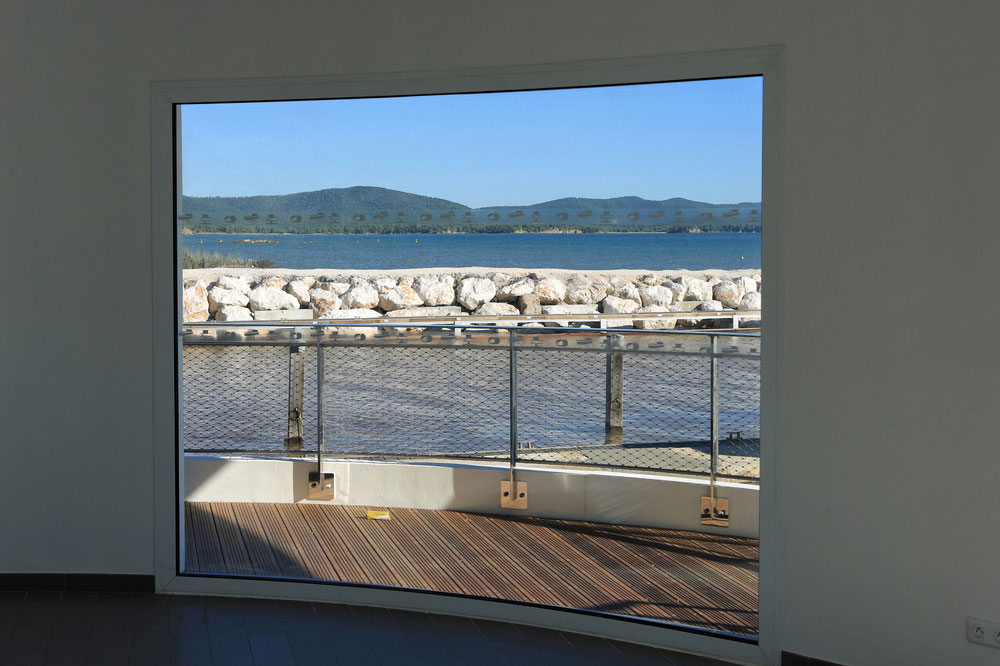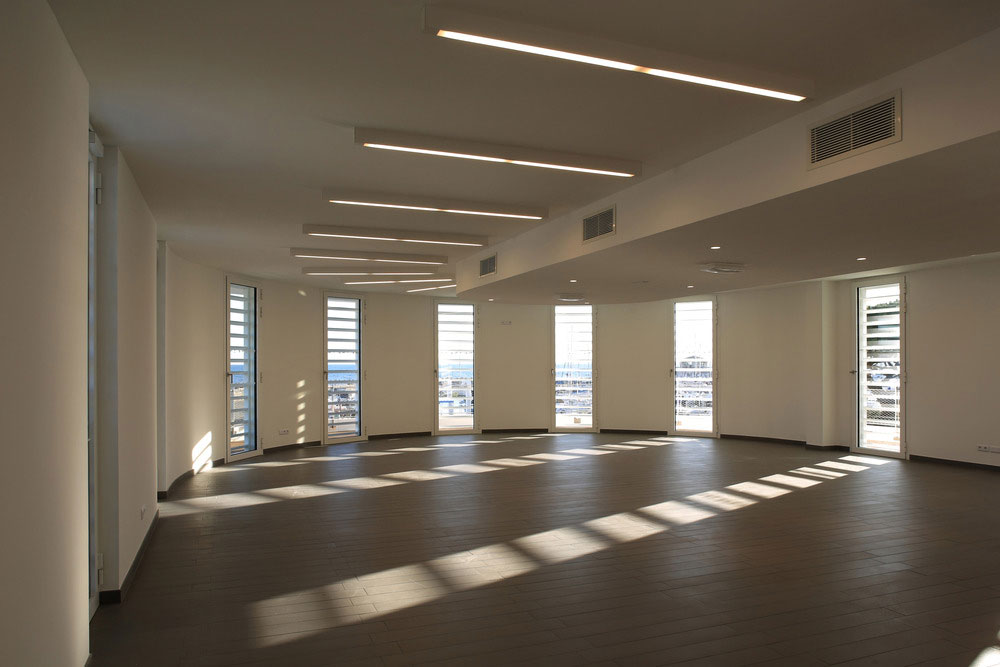 Architects: Pietri Architects
Photography: Christian Michel