Fosc House: an inhabitable monolithic prism
A monolithic prism for a house… Can you image living inside something as dense and powerful as this? A concrete sculpted volume is erected in San Pedro, Chile and it's called Fosc House: a three-story building with 160sqm of built area made for a large family.
The distribution of the program reflects this particular condition: bedrooms assume the major role on this architectural equation by occupying the first and third floors. The second level – a platform aligned with the natural access to the site – is totally reserved to social areas: living, dining and kitchen spaces.
The peripheral disposition of the several rooms is arranged around a vertical circulation duct that connects in a spiral-like way and without any kind of corridors the entire domestic program. An ingenious design solution for compact spaces to avoid waste of space: the staircase is composed by a thin folded steel sheet with wooden steps that rests in a central structural column.
Several different sized windows are distributed according to solar orientation and internal programmatic needs creating a dynamic rhythm in the facade of Fosc House.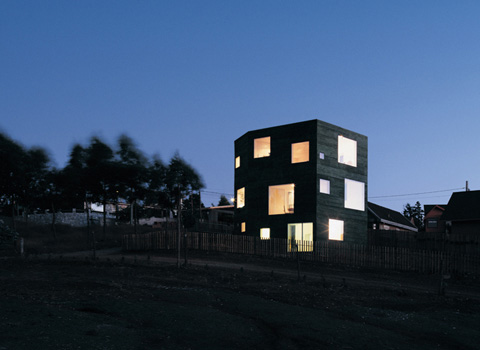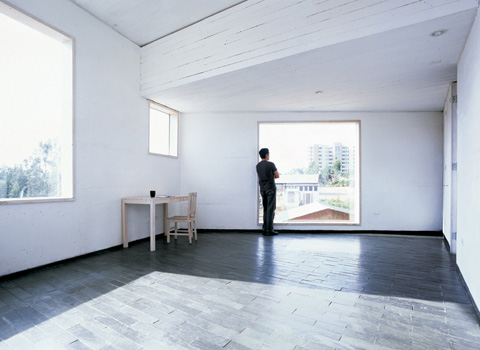 However, there's still a question to be solved: the unusual appearance of this inhabitable monolithic prism. The construction of the walls corresponds to a banal piece of concrete dyed green with a water repellent coat made of copper oxide. In fact, the oxide drippings stamp the facades with a mysterious natural quality… maybe something halfway between mineral and vegetable, don't you agree?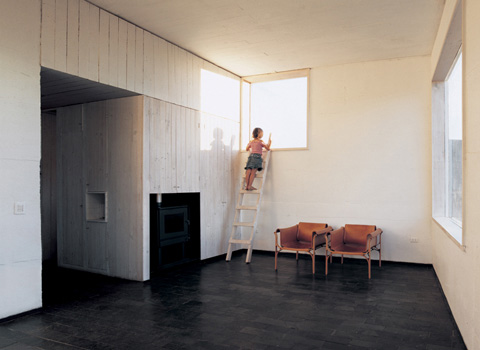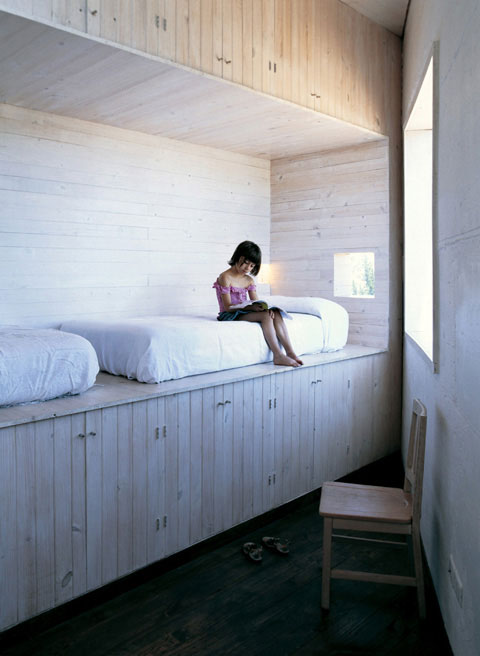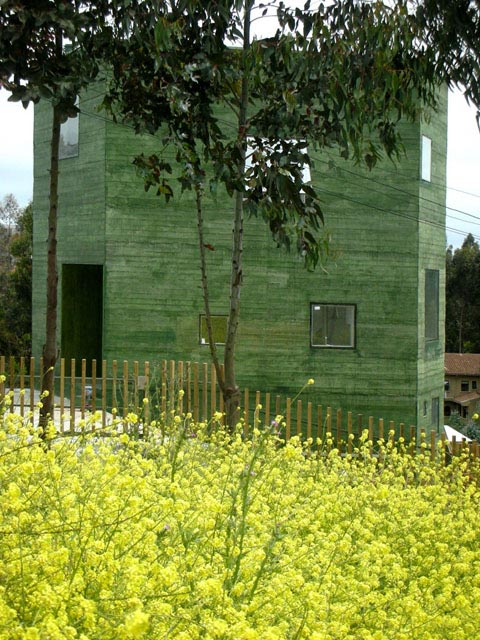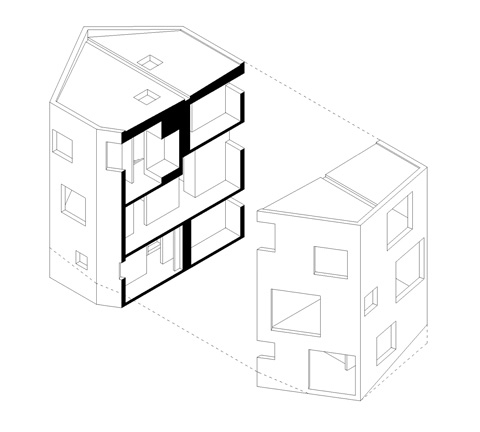 Architects: Pezo von Ellrichshausen Architects
Photography: Cristobal Palma