Editor's pick for Designex 2014
With Designex 2014 in Sydney 28–30 May, ArchitectureAU surveys the show.
Designex is in Sydney this year (28–30 May 2014), and along with a temporary new home at the Sydney Exhibtion Centre Glebe Island, comes a fresh approach to the whole event. The theme for 2014 is the Future of Design, and on each of the three days, there are talks focusing on different elements shaping designs of the future – from colour and material trends to digital fabrication, collaborations and designs for health and wellbeing.
"Expect a focus on Australian design, women in design from here and abroad and our seminar series takes a broader look at the design team, including scientists, engineers and healthcare workers," says exhibition manager Kobe Johns. You can also expect a view, with the event on Glebe Island peninsular. "Those travelling by ferry are in for a treat – it's the real Sydney."
Headlining the speaker list is Dutch-born Paris-based global trend forecaster Lidewij (Li) Edelkoort, in a series that brings together Dutch, Canadian, and English practitioners, with wildcards like Dr Wei-Gong Liou from the Taipei City Government, and a host of local architects and designers. Edelkoort gives her keynote talk, Embryonic Architecture, on day one, and goes on to lead discussion sessions on interior design and architecture on days two and three. 
Key exhibitions include The Other Hemisphere, the second exhibition of contemporary Australian and New Zealand design from Milan's 2014 Ventura Lambrate curated jointly by Australian designer Sarah K with Dutch duo Margriet Vollenberg and Margo Konings (Organisation In Design). The curatorial team also explores the phenomenon and value of the overseas trade shows to Antipodean design in a talk (see below). The NEST 14 platform, curated by Anne-Maree Sargeant, showcases the work of emerging independent designers, unveiling their new furniture, lighting and objects.
There are lots of events, installations and displays to take in over three days, so check out the program online, and don't forget to register for ticketed events. To keep you well watered, pitstops include Cult Bar, St Ali Sensory Lab, Mount Langi Ghiran Wine Bar and Young Henrys Beer Barn. Of the many talks on offer, here are some that ArchitectureAU likes the look of.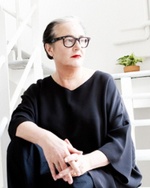 Lidewij (Li) Edelkoort presents her predictions for 2016 and beyond in an Australian exclusive, bringing a societal perspective to architecture and design discussions she will lead during Designex 2014. Her keynote talk, Embryonic Architecture, explores how new architecture will embrace our renewed interest in sheltering.
28 May, 11:30 am – 1:00 pm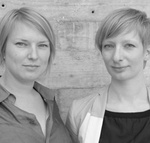 Margriet Vollenberg and Margo Konings of Dutch practice Organisation In Design who self-initiated the Ventura Lambrate exhibitoin for Milan Furniture Fair, will lead a panel discussion about the benefits and challenges, desired outcomes and what are actual results for designers participating in international events. Direct from Milan 2014, Vollenberg and Konings will discuss their approach to presenting design to an international audience, and are co-curating The Other Hemisphere exhibition of Australian and New Zealand showings from the 2014 Ventura Lambrate. Joining them on the panel will be Sarah K, curator of The Other Hemisphere, David Harrison, creator of Design Daily app, and local designer Adam Goodrum.
28 May, 4.30pm – 5.30pm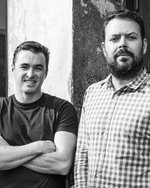 Justin Northrop and Nicholas Travers of Melbourne-based practice Techné Architects, talk about their design approach across residential and hospitality design – two sectors of work that are often highly influenced by each other.
28 May, 4:30 pm – 05:30 pm
Electric Canvas founder Peter Milne talks "Architainment" in a talk about digital lighting, projection, image-mapping and other display technologies.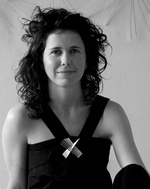 29 – 30 May, 10:30 am – 11:30 am
Student and Graduate Day: In the founding spirit of Designex as a launchpad for Australian design, Thursday 29 May is nominated as a day for students and recent graduates. A headline panel discussion addresses collaborations between manufacturers and emerging designers. Speakers are industrial designer Adam Goodrum, artist, designer, curator, Christina Waterson and sheet metal worker/furniture maker Gordon Tait.

29 May, 10:30 am – 11:30 am
Alastair Parvin, founder of the open-source construction set
Wikihouse UK, talks about making architecture accessible everyone, not just the elite who can afford to commission design services. "As a society, we've never needed design thinking more," says Parvin. "But most people – particularly those in cities of growing density and poverty – can't afford it." His wish of architecture for the people by the people was the topic of his Ted Talk presented in 2013.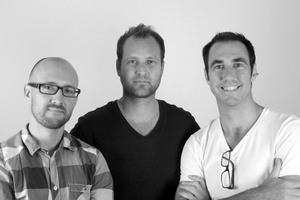 29 May, 11:30 am- 12:30 pm
Architectural Production Talks: Sydney designer Tomek Archer of Tomahawk Studios, Archer Breakspear and Nomi Furniture curates a series of talks looking at architectural production through the lens of technology, with speakers Richard Glover (architectural photographer) and award-wining Sydney-based architectural practice, Supermanoeuvre.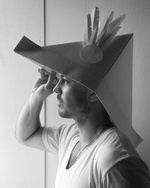 29 May, 3:00 – 4:00 pm, 4:00 – 5:00 pm
Paper engineer Benja Harney talks about designing with the ubiquitous. Harney has collaborated with the likes of Google, Hermès, Kylie Minogue, Romance Was Born, Lego, Artbank and The QVB.
29 May, 4:00 pm – 5:00 pm
Canadian Tye Farrow will explore the link between design and health during his session on the Friday. "Sustainable building objectives must embrace human health issues as well as environmental effects. This means that the public should expect design to make a holistic, meaningful contribution to their lives."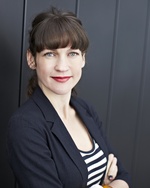 30 May, 11:00 am – 12:30 pm
Leah Heiss, Melbourne-based artist and designer looks at the role of designers in trans-disciplinary projects. Heiss uses advanced technologies to develop human-scale projects that include hearing technologies, biosignal sensing jewellery, jewellery that administers insulin through the skin, and developing a swallowable gas sensor to detect disease.
30 May, 2:30 pm – 3:30 pm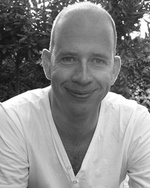 Justin Wagemakers, senior designer at Blue Sky Design Group, will talk about designing for health and well-being. Blue Sky Design Group collaborated on a number of everyday consumer products as well as medical devices including the Cochlear implant.
30 May, 3:30 pm – 4:30 pm

Designex has also partnered with Moleskine this year to run a sketch competition for architects and designers. The winning sketch will be produced on the cover of a limited edition Moleskine which will be distributed exclusively at Designex 2014.