Drina House: a river runs through it
Picture yourself living in a house perched upon a natural rock in a river… Sounds out of this world, right? Well, it actually exists and it's called Drina River House. 346 km long, Drina River forms most of the border between Serbia and Bosnia – Herzegovina. This dream house is precisely located in the small town of Bajina Basta on the eastern edge of Tara National Park.
With 45 years of existence, Drina River House testifies the power of spontaneous architecture built by the hands of no trained skilled construction team. The legend tells of a group of young boys that came up with the radical idea of building a house on the most unexpected spot on earth… We all have to admit: They really got it right!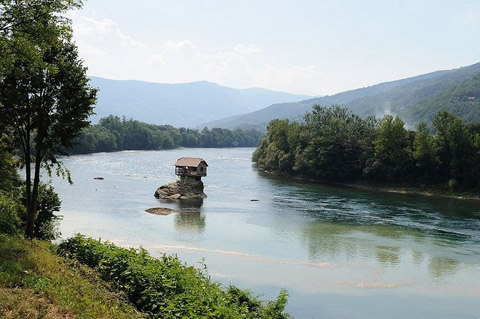 A wooden cabin gracefully stands upon a natural rock for four decades, becoming the perfect place to spend holidays sunbathing without any kind of distraction. A boat ride is the only way to get to this enchanting getaway. Once the river is crossed, a carved staircase works as an improvised pier.
A pitched roof shelters a deck terrace and also an enclosed space with a small square window on each facade. The lower level beneath the suspended volume serves as a storage area for boats and kayaks… A man made creation with a river running through it.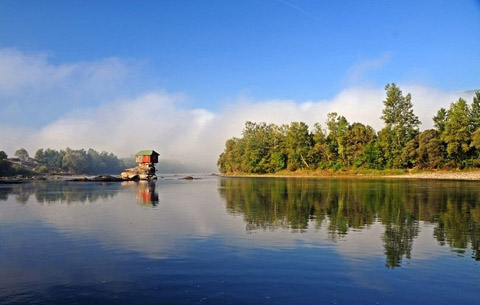 Photography:
Irene Becker
Vladimir Perkic
Vlado Marinkovic