Dr Nirmal Kishnani: Between green and sustainable
Visiting Australia in February 2014 to give a series of public lectures, Dr Kishnani — The National University of Singapore's program director for the school of design and environment — speaks with Louis White about the economics of sustainability, and 'green' as a brand.
In just over two years, Australia has had 184 buildings achieve 5 or 6 Star Green Star ratings. These include the base buildings and interiors of projects ranging from schools to shopping centres, hospitals to offices. One such project is the 6 Star Green Star ANZ Centre by Hassell, in Melbourne's Docklands, which has an Office Interiors v1.1 rating and uses 12 percent less electricity annually than ANZ's previous Melbourne building, resulting in savings of $180,000 per year. Another is the University of Melbourne's The Spot by Metier 3 , purpose-built to house the university's School of Economics and Commerce, which has a 5 Star Green Star – Education PILOT rating and reports using 46 percent less energy in its first year than the school's previous building – a $200,000 saving. So where does that place Australia as an influencer in environmentally sustainable design in our region?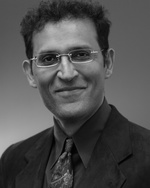 "Many look to Australia for what is happening in green design. Performance figures are of course important but I am also struck by how aesthetically appealing and integrated your buildings are," says Dr Nirmal Kishnani, program director for the school of design and environment at the National University of Singapore.
"As chief editor of FuturArc, a magazine covering 'green' in Asia, I can tell you that we struggle sometimes to find examples that are both well engineered and architecturally appealing. This is something that the Australian buildings do well: there is a strong design sensibility here. A green building should speak to our senses, not simply our pockets."
Dr Kishnani visits Australia in February 2014 to give a series of public lectures based on the research for his new book, Greening Asia – Emerging Principles for Sustainable Architecture. His message is that consumers and those involved in construction must learn to distinguish between green and sustainable, and that we shouldn't just copy buildings without doing the research.
"Green and sustainable are not the same thing," Dr Kishnani says. "Green has become a brand; it is preoccupied with how we engineer performance and how we extract savings and efficiencies. Green moves freely across borders; there is a sameness to assessment checklists in Australia and Asia. We buy the same chillers, the same facade systems, et cetera. Sustainability is much more local in its outlook. It's about using what one has, what is found on site or in the region. It's about learning from where we are, reconnecting with history and ecology.
"There are many outstanding examples of this. The Pearl Academy of Fashion in Jaipiur, India (by Morphogenesis), for instance, is a thoroughly modern building of its time. No-one will mistake it for anything else, but it derives its ideas from history and climate. In the end it uses far less energy than many Green-certified buildings in India. I think we must be careful [about] what we export. By 'we' I speak of developed countries like Australia and Singapore. Sustainability is about the specificity of location. Notwithstanding the global consequences of how we produce buildings, sustainable design should not become a global 'style'."
And herein lies the reason that so many green and sustainable buildings are undertaking individual development. The consortium of architects, engineers, builders and others involved from the initial concept through to the finished design ensures that each has its owns unique take on how to achieve the optimum building that will not only save energy but utilize natural conditions to maximize its productivity for all the stakeholders.
The IPD Australia Quarterly Green Property Index, which tracks the investment performance of commercial office buildings awarded an environmental rating from Green Star, NABERS Energy and NABERS Water, found that as of June 2013, the Green database represents $56 billion of office buildings, reflecting 90 percent of office assets by value in the IPD database. Green Star-rated (as design and as built) office assets delivered a total annualized return of 10.8 percent to June 2013, outperforming the all-office market by 140 bps. For Green star-rated assets, the strongest returns were seen in 5-star-rated office assets.
"It's good that green in Australia speaks directly to buyers and translates to premiums on rent and purchase price," Dr Kishnani says. "I recently concluded a public survey in Singapore in which the feedback was that the majority of home buyers are prepared to a pay a premium of three to four percent for a green home. This was, however, only an expression of opinion; I am not aware of data to suggest that this has actually taken place in real estate transactions. My suspicion is that it does not. The players most persuaded by green labelling are multinationals that move to Asia and want their address to be a part of their CSR (corporate social responsibility) statement. We are also seeing many hotels and resorts play the green card as it affects how affluent travellers perceive them.
"Asians themselves are, on the one hand, highly practical: 'Is the apartment I am buying near a school and amenities?' 'Is the office space I rent near public transport?' Green credentials are a bonus that few will actively request. On the other hand, some are terribly brand conscious. We see a lot of buildings promoted as the work of celebrity architects. Here, green seems to matter even less.
"Until green starts to speak more persuasively on quality of life – health, comfort, wellbeing – we will not answer the consumer's expectations. By 'speak' I do not mean just marketing. It is how we define green and what we reward in its name."
Dr Kishnani is concerned that the business case for green buildings is entirely dependent on the country in which you live. He argues that where utilities and labor costs are low, there is little incentive to do much by the way of how buildings are constructed and operated. Saving, say, 30 to 40 percent on utilities bills in a Singapore home would only equate to a saving of $50 to $80 a month, about the cost of a restaurant meal.
"In much of Asia, the emerging middle class is aware of global risks like climate change, but appears more concerned with day-to-day wellness and local risk," Dr Kishnani says. "Is the green building healthier? Can it cope with the next flood? I believe we need to present greening not simply as a way of doing less harm; it must also be a way to do more good. We must make green more attractive to the occupant, to the consumer. This calls for a change in what we recognize and reward.
"The current emphasis on technology and efficiency speaks to one audience – building owners and consultants – but it does not persuade the user necessarily. This group is interested in quality of life. And this, not surprisingly, is about simpler things like access to air and daylight, shade and comfort, connectivity with the outdoors and to nature."
In countries that are members of the Organisation for Economic Co-operation and Development (OECD) the built environment is responsible for 25 to 40 percent of total energy use, 30 percent of raw material use, 30 to 40 percent of global greenhouse gas emissions and for 30 to 40 percent of solid waste generation. In addition, in OECD countries, people spend almost 90 percent of their life inside buildings. In the United States, the annual cost of building-related sickness is estimated to be at US$58 billion. Consequently, healthy and comfortable indoor environments contribute significantly to human health and wellbeing and offer a large potential for reducing "external" costs to societies through lowering diseases.
We must understand the significance of green, and that sustainable design starts with education. The University of Melbourne's Melbourne Energy Institute, and the climate think-tank Beyond Zero Emissions, have produced a paper called The Zero Carbon Australia Buildings Plan, which sets out a strategy to retrofit Australia's buildings to reduce energy bills, generate renewable energy, increase comfort levels and make workplaces more productive. This is just one of many initiatives going on around the world to improve our daily life.
But Dr Kishnani believes the education needs to start earlier. "To make a difference through education we must go further upstream. By the time young people get to university, many have fully formed opinions and values. We need to teach environmental stewardship in early years of schooling. Schools should also be more than classrooms and labs," he says.
"We've witnessed interesting models emerge in recent years across Asia. Some schools engage the community through farming. Others generate resources such as water and energy that is shared with the neighbourhood. The Green School in Bali is a powerful example of what can happen inside and outside the classroom. From elegant bamboo architecture to community farming, from curriculum to pedagogy, this is an exciting model of what and how we should teach, if we want young people to become agents of change."
Dr Nirmal Kishnani is giving a series of lecturers entitled "Between Green and Sustainable: Emerging Ideas for Asia" as a guest of the Holcim Foundation for Sustainable Construction. The lectures are being held around Australia, beginning in Melbourne on Monday, 24 February 2014, and ending in Perth on Friday, 28 February 2014. The talks are followed by a panel discussion on similar trends in Australia.