Doboz Bar Budapest
Enveloped by the World Heritage site of the old Jewish Quarter in Budapest is an exciting new bar. Now the entertainment district of this historic site, the Doboz (meaning "box") bar is a purely modern intervention on the exterior. The design by 81font architects projects up through the enclosed courtyard of the eclectic 1880s stone facades of the former residential buildings. With a storied history as a hospital during World War II and the home of a rabbi and his seven daughters most recently, the buildings lay abandoned and neglected during the late 1900s.
Bars that began to revitalize the neighborhood in the early 2000s are called "ruin bars" as they occupy the deteriorating structures. The bar's entrance is a dramatic contrast between crumbling classic stone exteriors and signs of modern life through primary colors that ooze through the aged arched openings. On the ground floor, the new club encompasses the entire floor and wraps the courtyard's perimeter.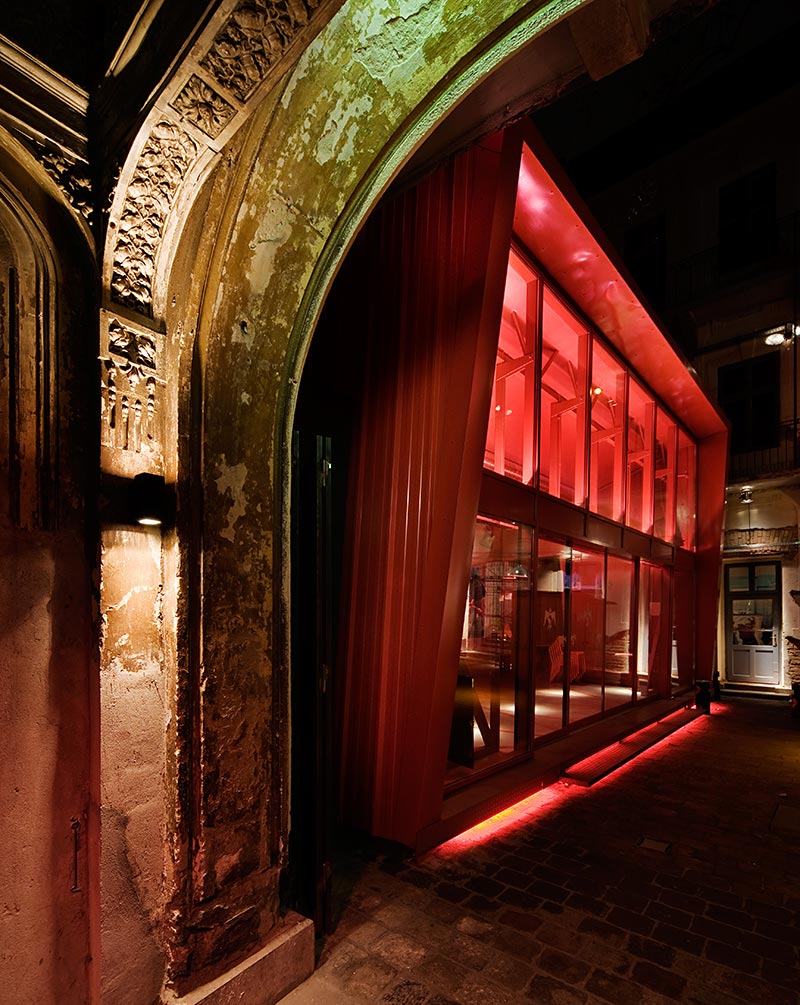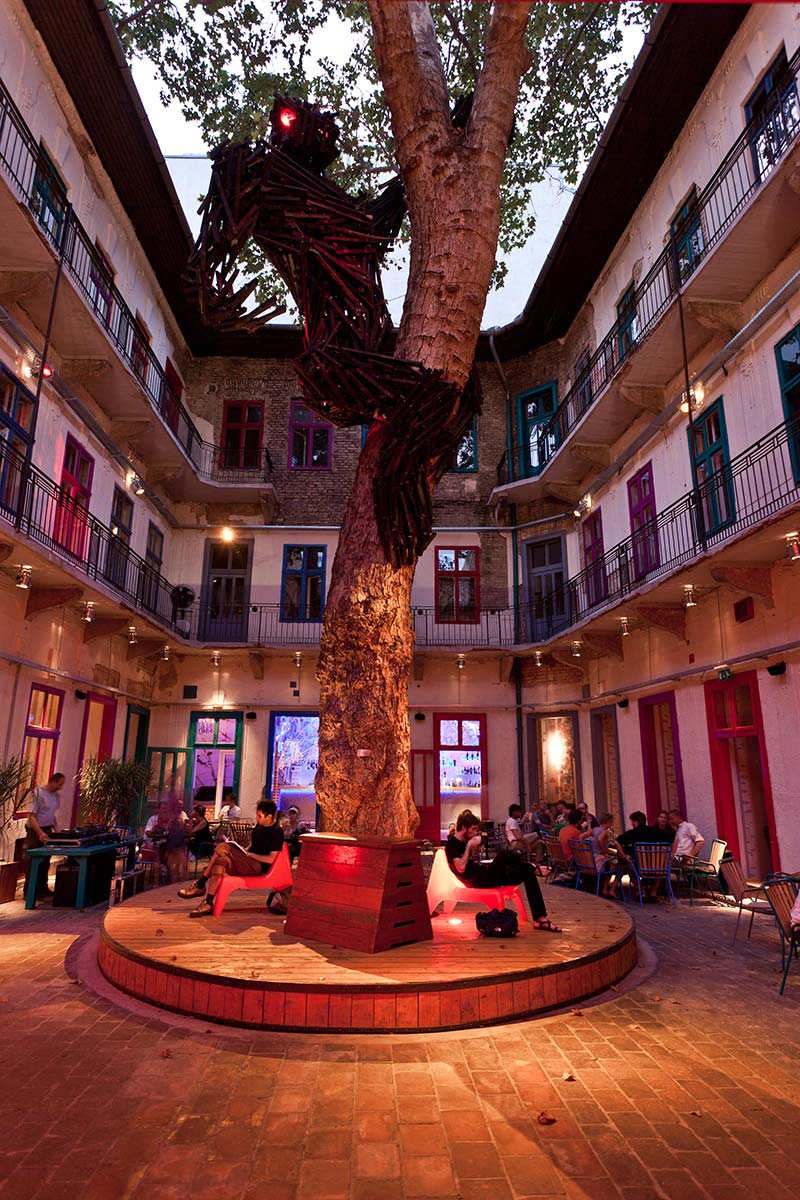 Within the courtyard, the exposed red painted steel structure of the addition hints at the artistic expression that permeates the interior. A wall of glass opens to the terrace where a wooden King Kong piece climbs a 250-years old tree. Inside, additional large and almost menacing timber artworks weave throughout the spaces that play out on changing levels. By using reclaimed materials, timber, doors, and flea market furniture along with exposed modern heating and electrical systems and lighting, a party atmosphere is inevitable.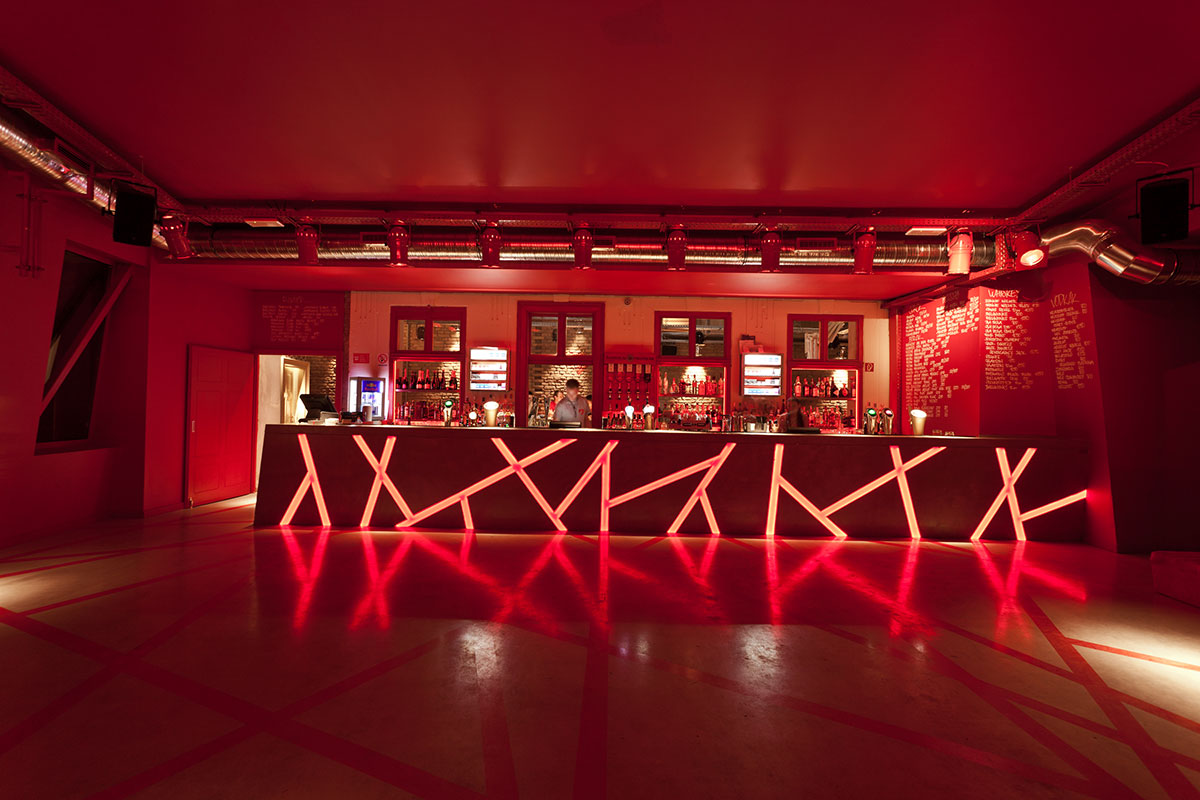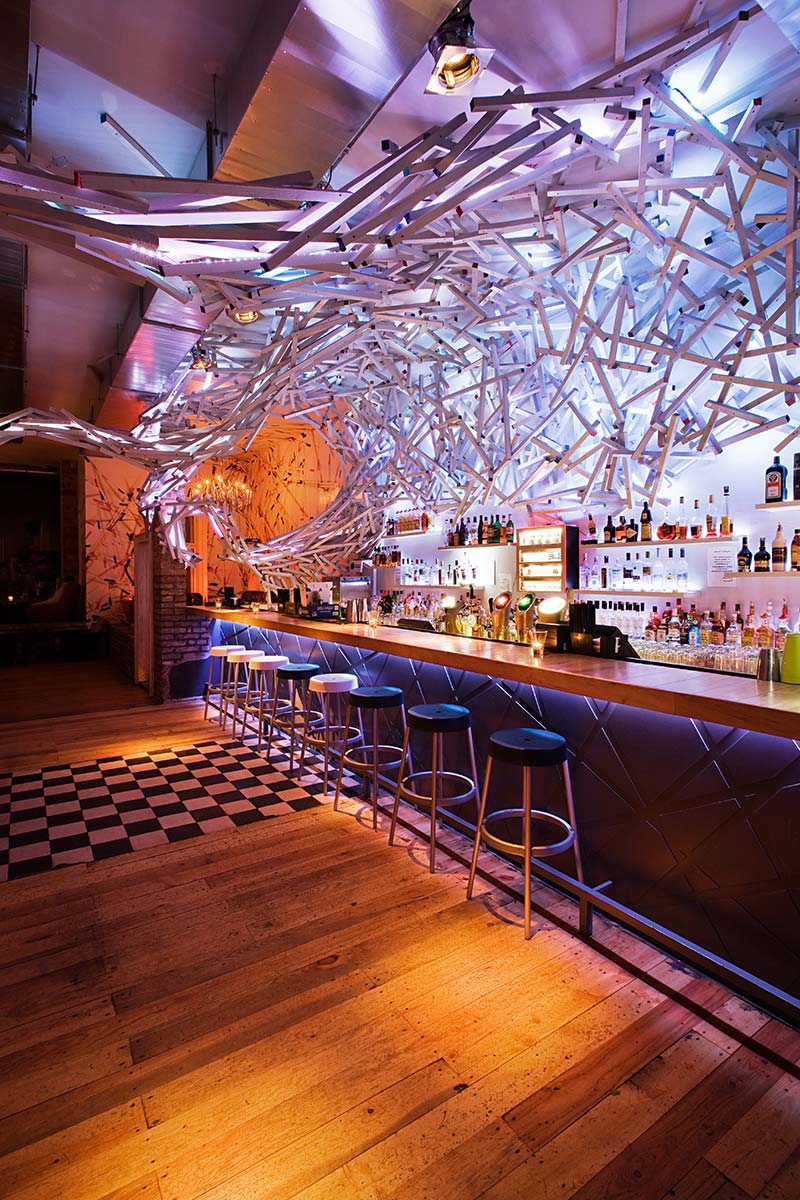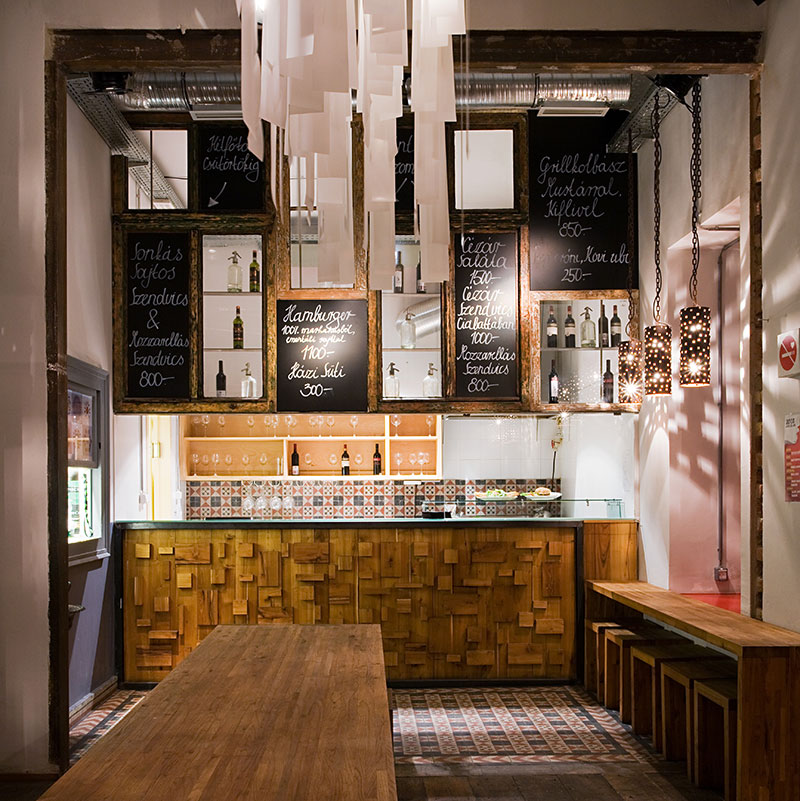 Architects: 81font architects
Architect: Peter Szendro
Collaborators: David Loszmann, Gabor Korintus, Kristof Pataricza
Collaborating artists: Gabor Miklos Szoke, Mark Viszlay, Mark Suveg
Graphic design: Eszter Laki
Photography: Daniel Domolky, Zsolt Batar, Tamas Bujnovszky