Design Idea For Stairs – This Stair Landing Has Hidden Shoe Storage
When Post Architecture designed the renovation of this semi-detached home in Toronto, Canada, they thought about how they could add additional storage near the entryway of the home. This resulted in them adding three drawers almost seamlessly hidden under the stair landing.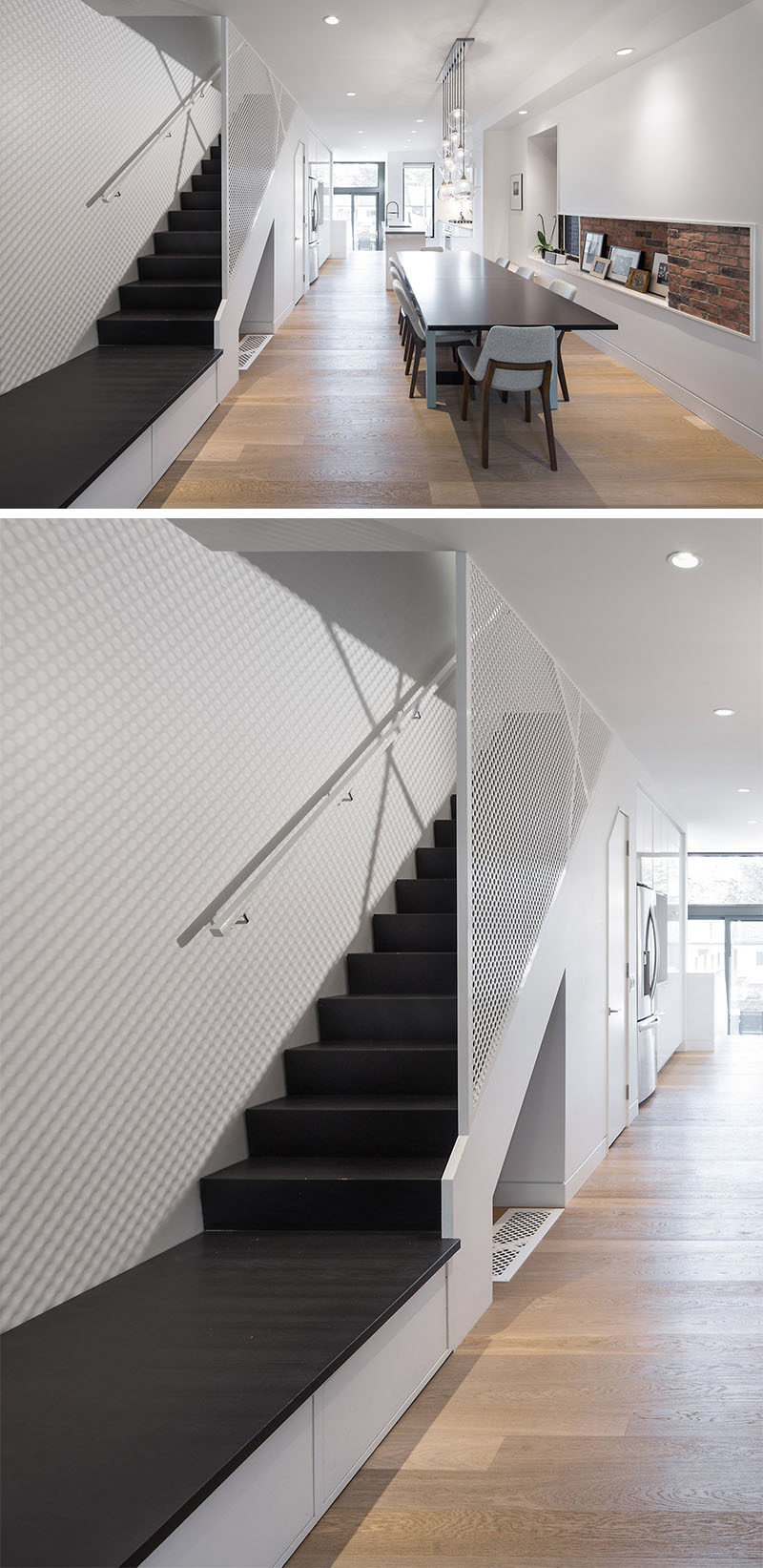 ---
The drawers, which are quite large, enable the family that lives at the home to have a useful space to hide their shoes instead of leaving them scattered in the entryway of the home.
---