DB House
At the heart of this home is a swimming pool. And what radiates from that is a study in the manipulation of volumes through light and varying shades of transparency. Designed by Avignon-Clouete Architectes, the house in Nantes, France is an ambiguous white square on the exterior. The northern entrance facade is sheathed in wide, tall, rhythmic panels. Exposed black hinges are the only sign of what may be the entrance.
Panels at the adjacent front facing bedrooms swing open for day light or latch tight for privacy. On the east and west, there are no openings to the exterior. Privacy is abandoned on the fully glazed southern wall. Full height sliding doors and windows line the kitchen, dining area, and main bedroom suite that enjoy the southern view. Translucent white draperies create a sheer cover or gently filter sun light.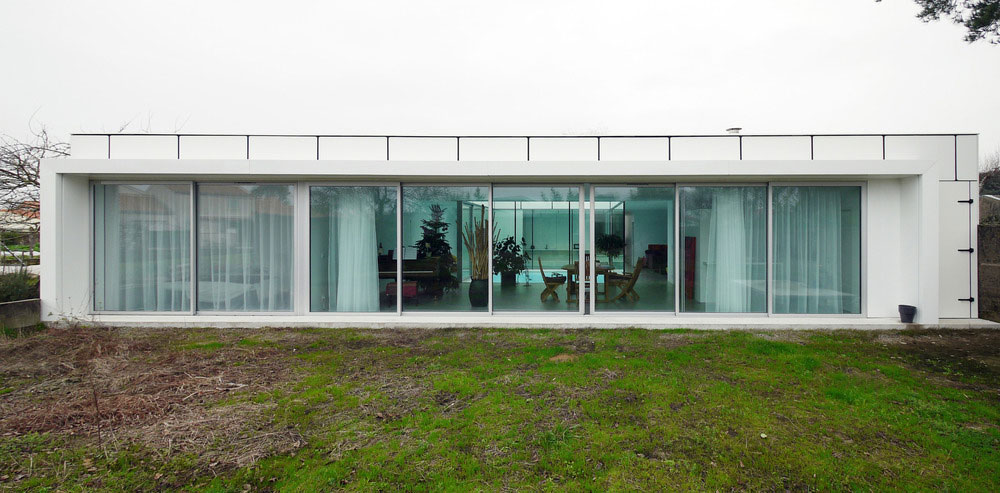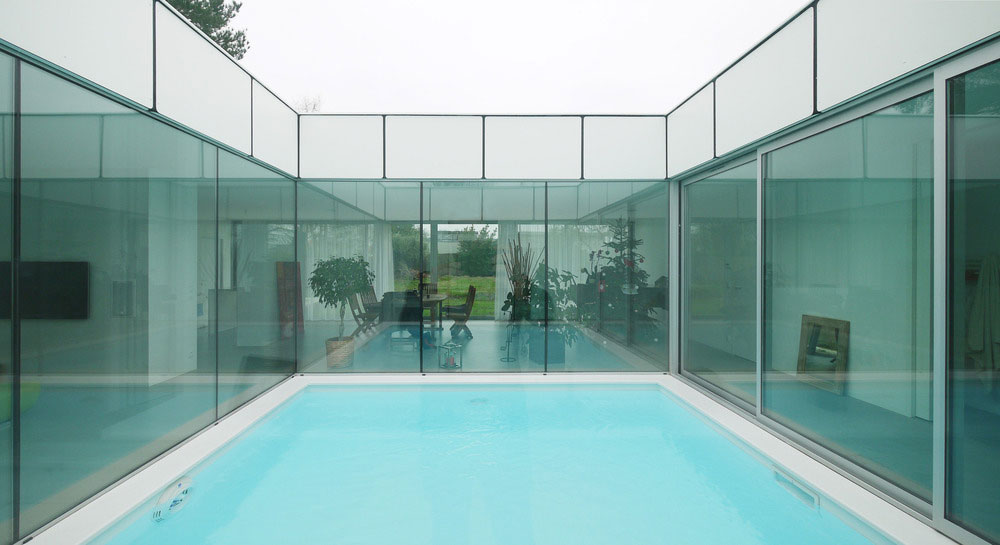 On the interior, the center pool is wrapped in a wall of clear glass, with sliding glass access panels on the western side. The fully glazed open-air pool area washes the interior with day light. Bedrooms have flat panels that slide open for a pool view and additional light.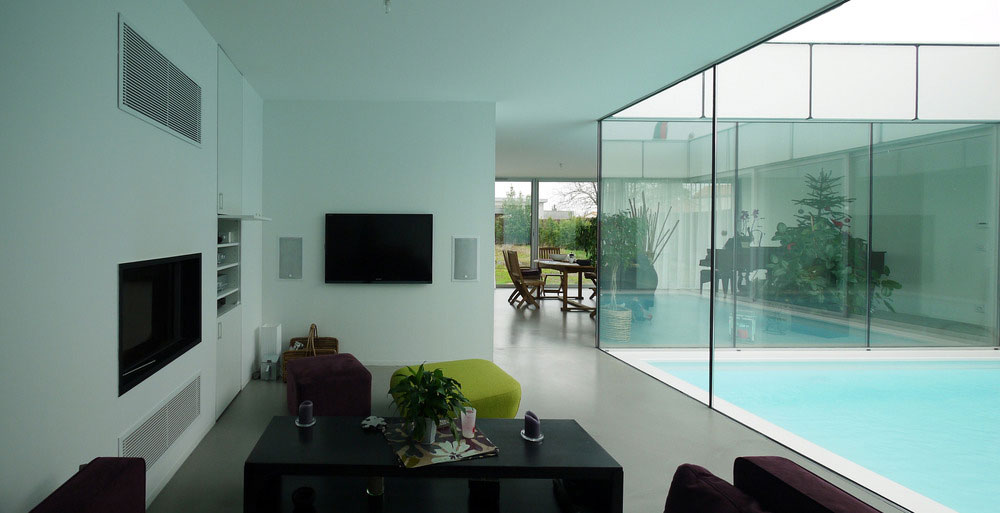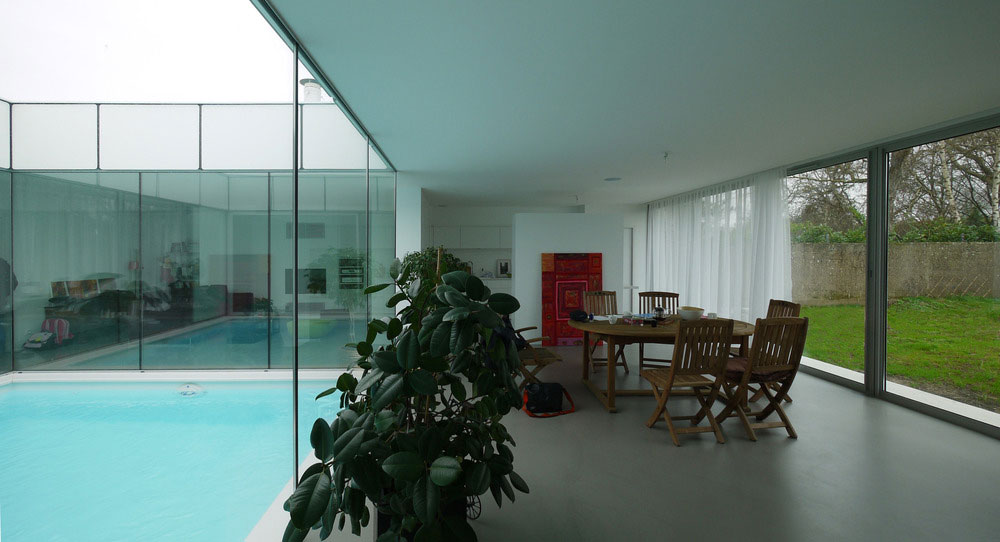 What is so intriguing is the truly individual control of spatial volume, day light, and privacy through seemingly simple methods. Each space expands in to the pool area, most decidedly the dining area that has walls of glass on two sides. Sliding and folding panels allow every imagined level of intimacy or openness. Reflections in the water and glass add texture and depth.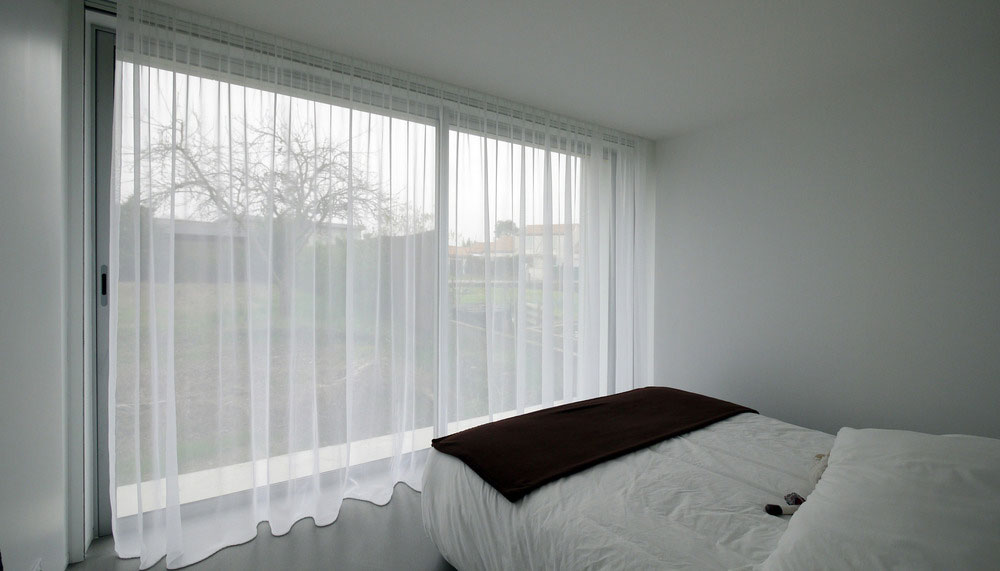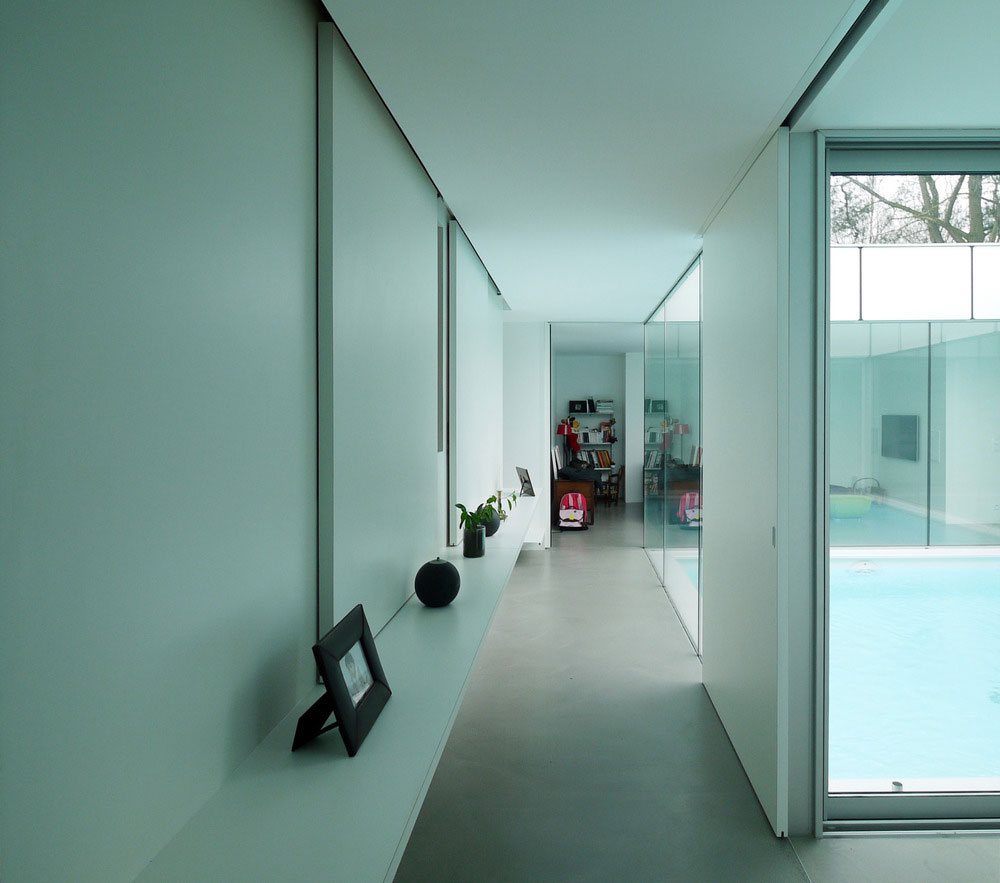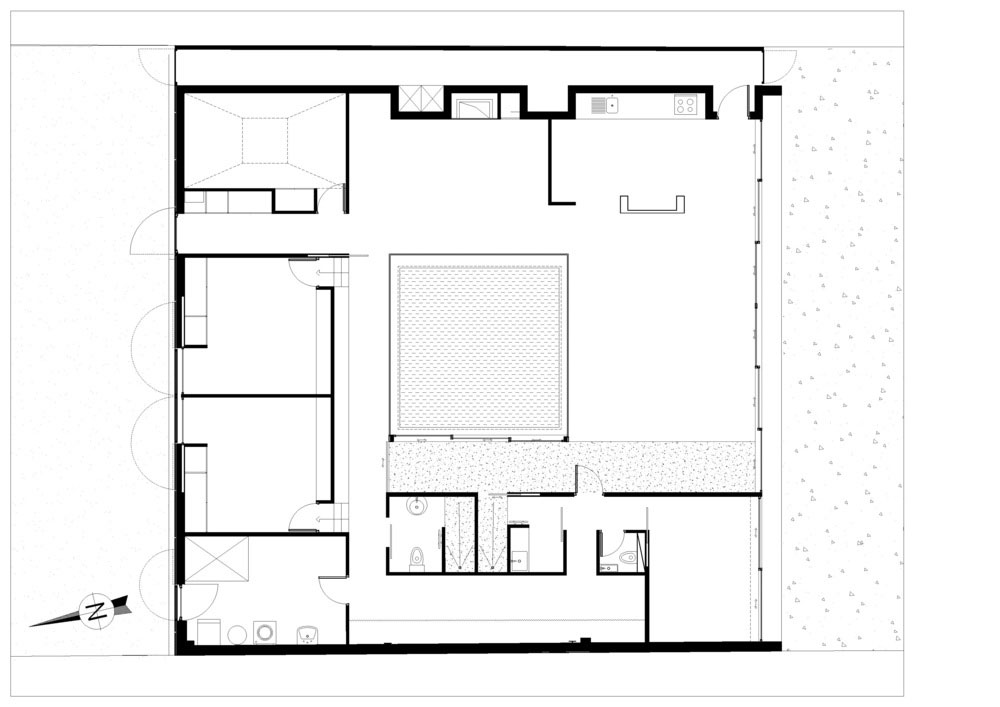 Architects: Avignon-Clouete Architectes
Photography: Avignon-Clouet Architectes