Chameleon Cabin: Folded Beauty
This genius use of corrugated and folded paper was created as a promotional display for a trade show. The cabin was designed by White Arkitektur to showcase the work of a printing company.
The seven sq. m. gabled form is a chameleon in many ways. The form is constructed of 95 folded modules of two millimeter thick corrugated paper. A system of tabs and slots hold the structure together. Its strength is garnered from the use of simple folds that create rigidity and though it appears heavy and strong it only weighs around 100 kilograms.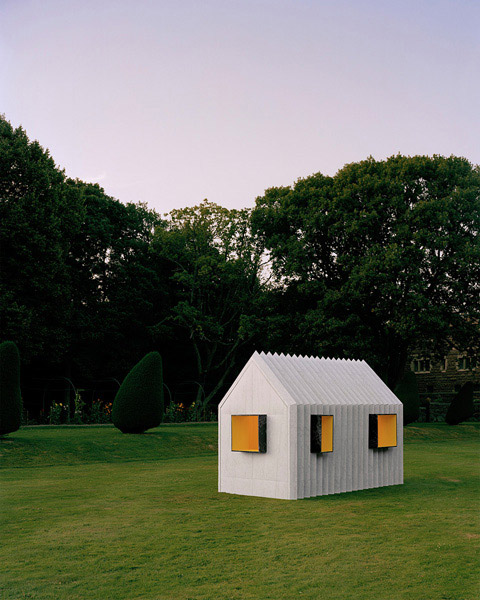 All four sides and the roof are printed to appear like marble – either white or black. The chameleon changes from white to black along the folds and depending on your view point, the building appears to be all black or all white or striped like a carnival tent. So from one side you see an elegant black marble form. Step to the opposite side and you see an elegant white marble form. Move forward a bit and you see the chameleon revealing its stripes.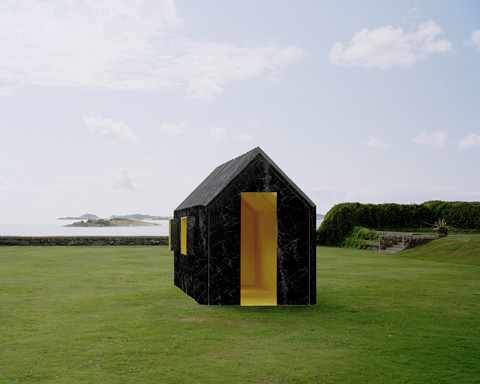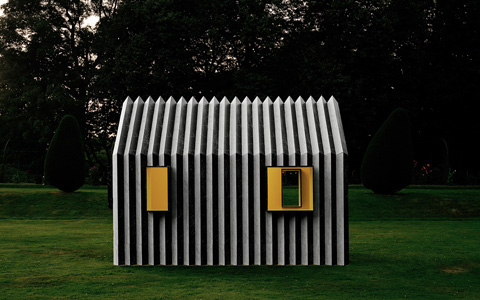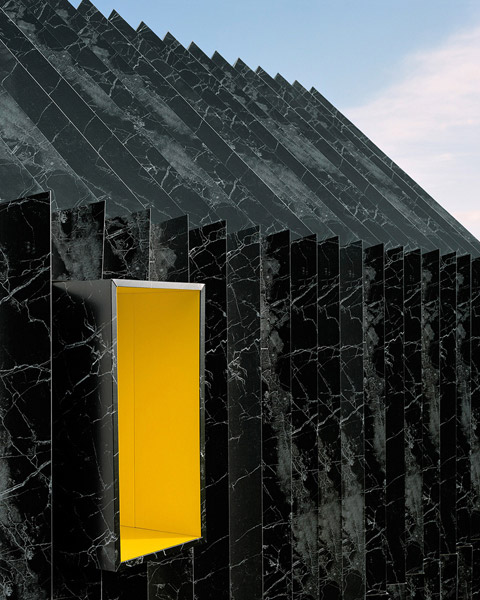 Four window-like openings and one gable end door opening reveal a bright lemon yellow interior. Inside the only detailing is the outline and connection of the panels. The openings and their black perimeters protrude beyond the walls on the inside and outside and crisply frame the views beyond.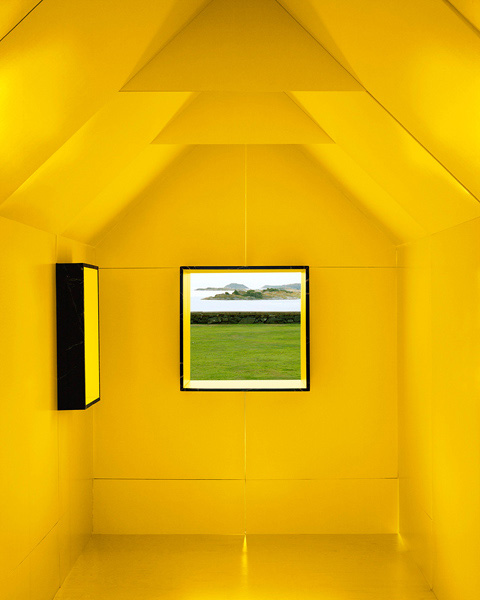 Architects: White Arkitektur
Photographer/illustrator: Rasmus Norlander.