Casa Fiera
Restoring an ancient Italian home must be high on every architect's list. Massimo Galleoti has transferred his good fortune and his design to the owners of this home in Treviso, Italy. All signs of the building's neglect are gone and a modern home resides within the ancient walls.
With two levels, the narrow and nearly rectangular home is swathed in white stucco. Historic street patterns and property lines directly form the house's footprint and translate in to peculiar angles and sharp corners.
A small addition was built where evidence of a previous section lay lost in the garden. This addition wears an exterior of vertical wood slats at the upper studio. That space enjoys a courtyard view and daylight from a skylight in the vaulted ceiling.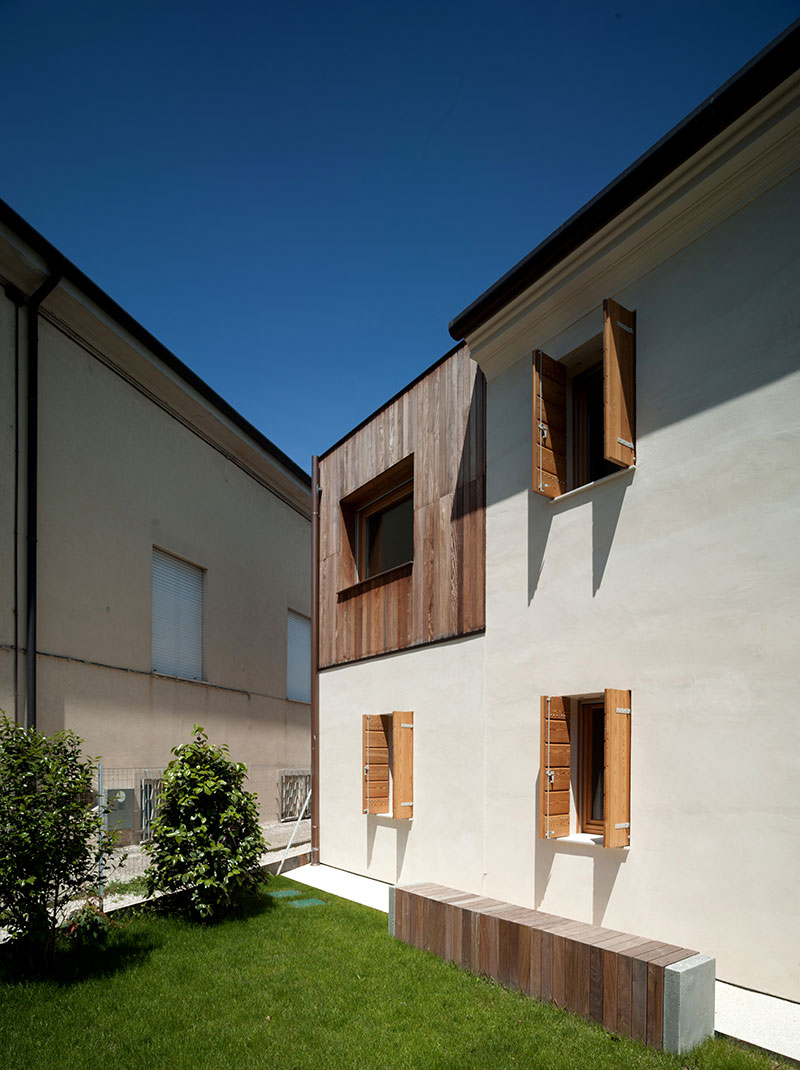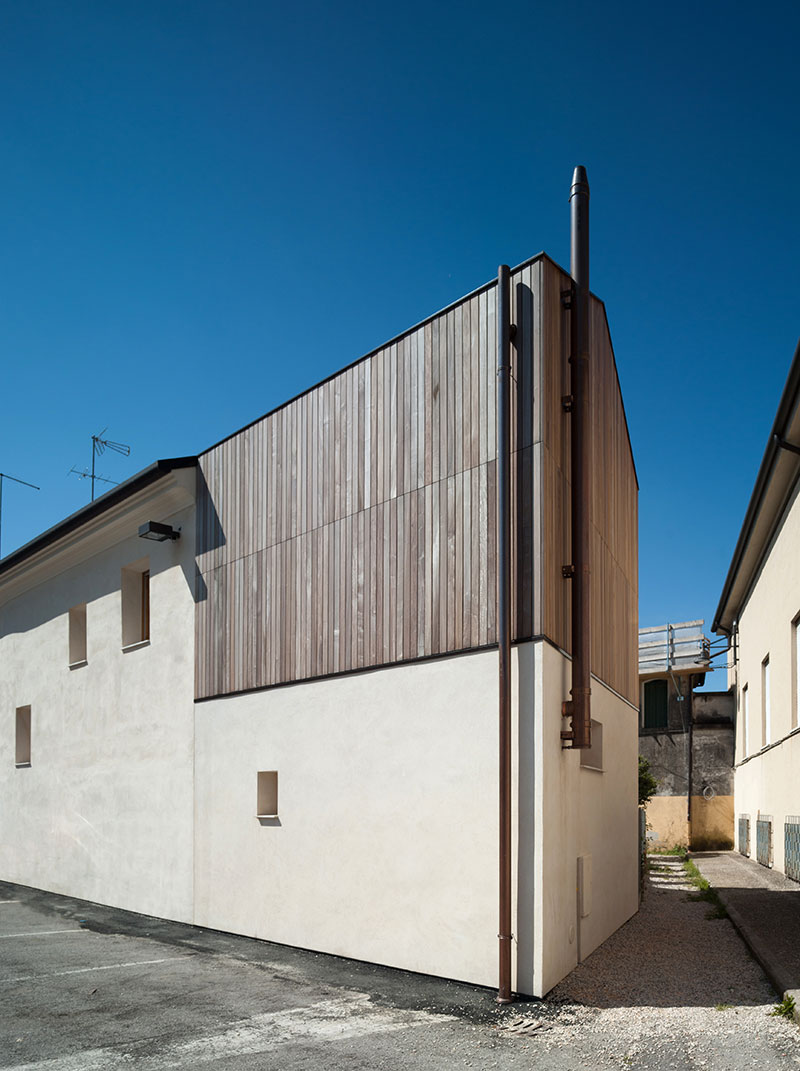 Rhythmic window openings pierce the garden facade on both floors and their timber shuttered apertures reveal the wall's thickness. The house's traffic facing side has just one small square window at the entrance and three upper windows to light the stair, bath, and study.
Within the contrast of new and old is subtle. Fresh wide wood planks span the warmth of the now revealed hand hewn timbers. Replacement timber framing replicates the original in size and spacing though its finish tells its age. The texture of brick walls that were hidden for decades spans the generations.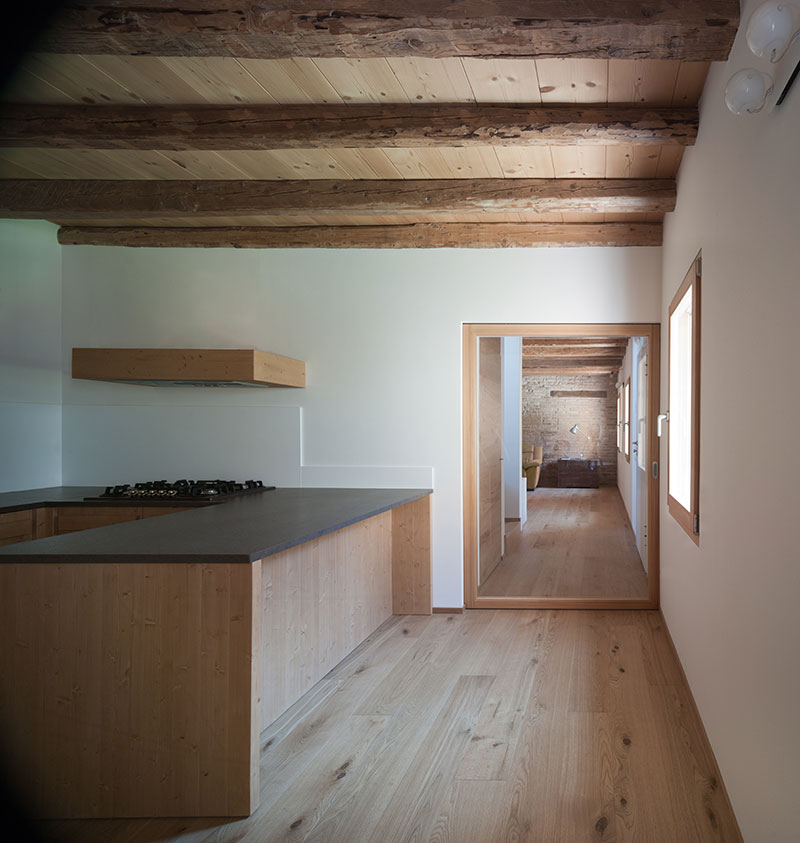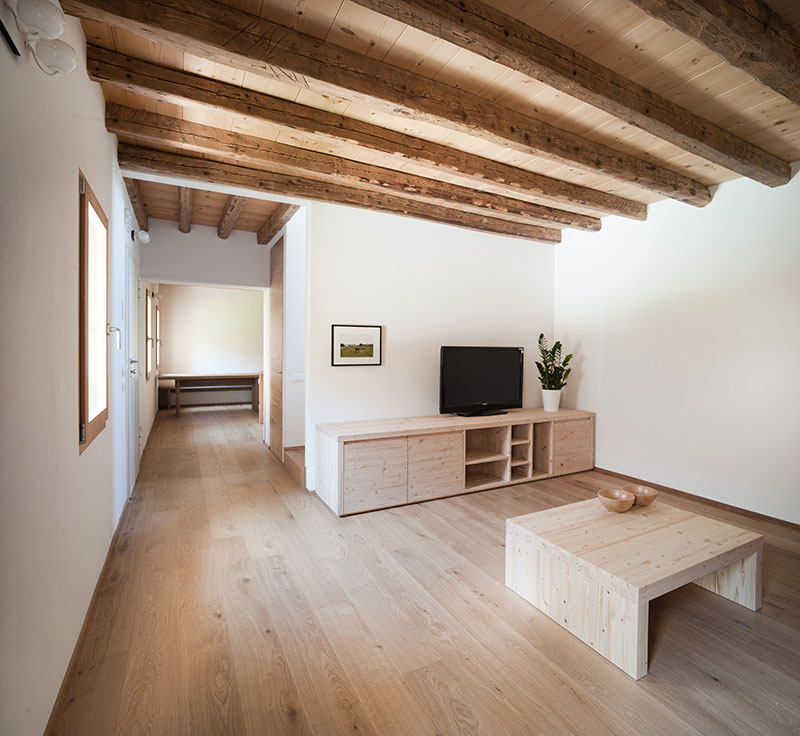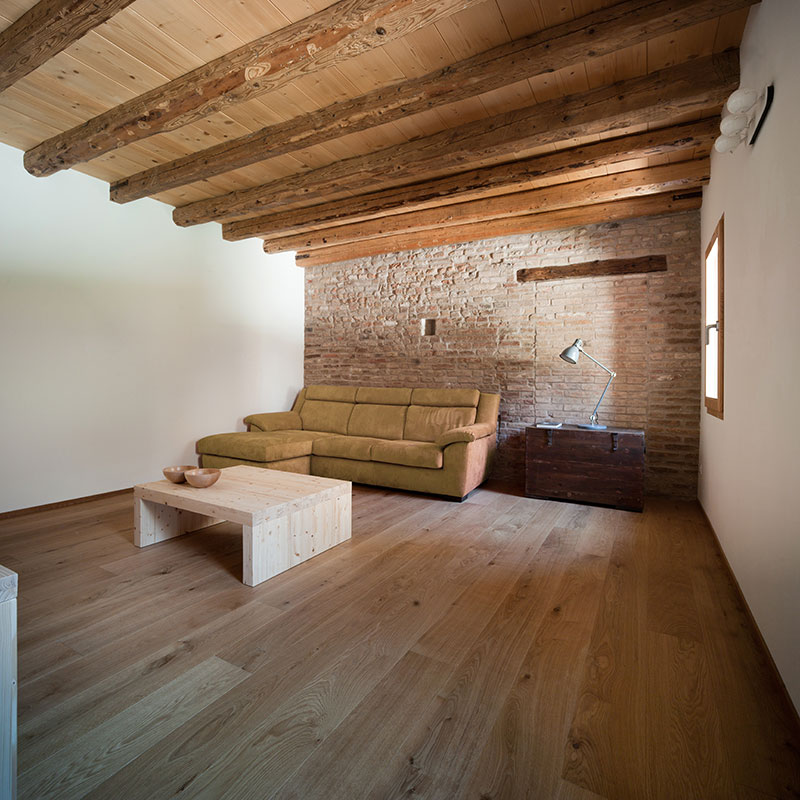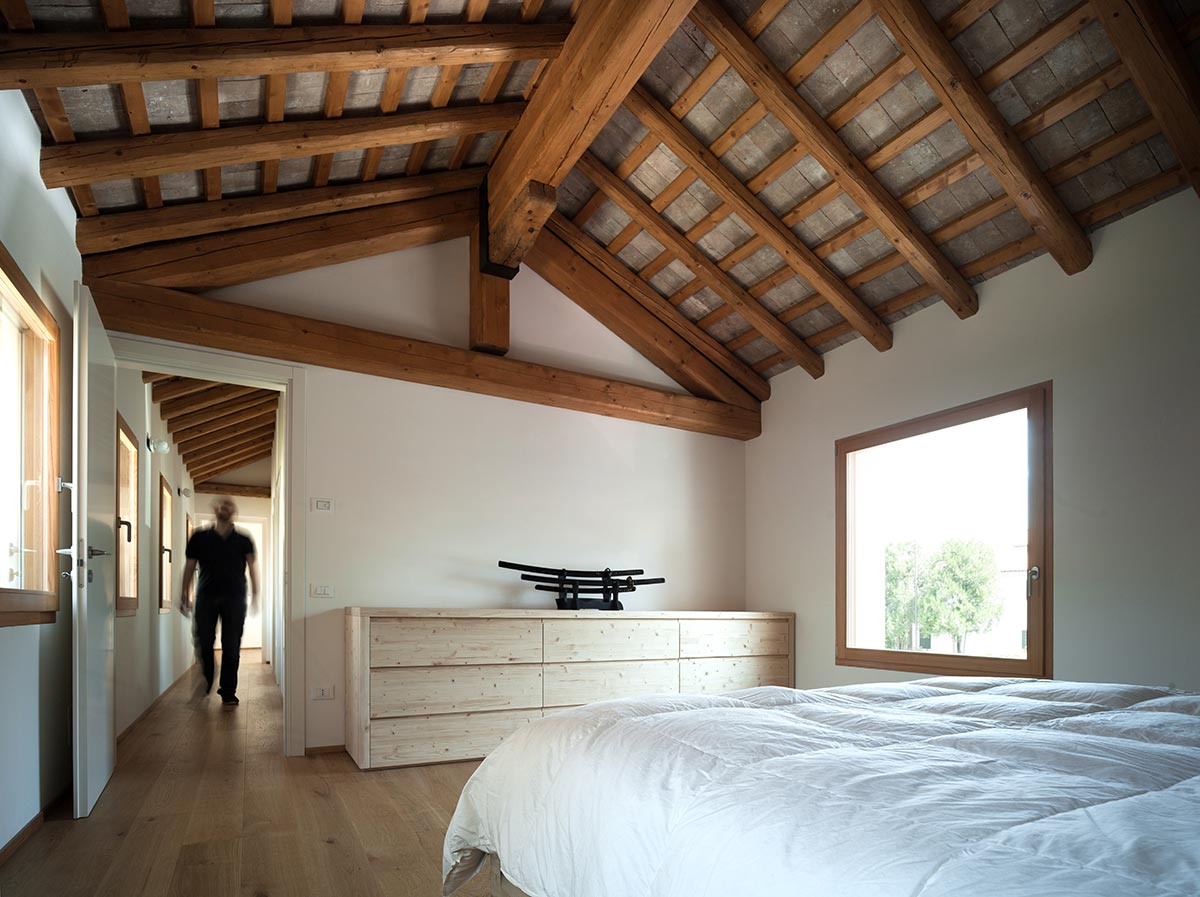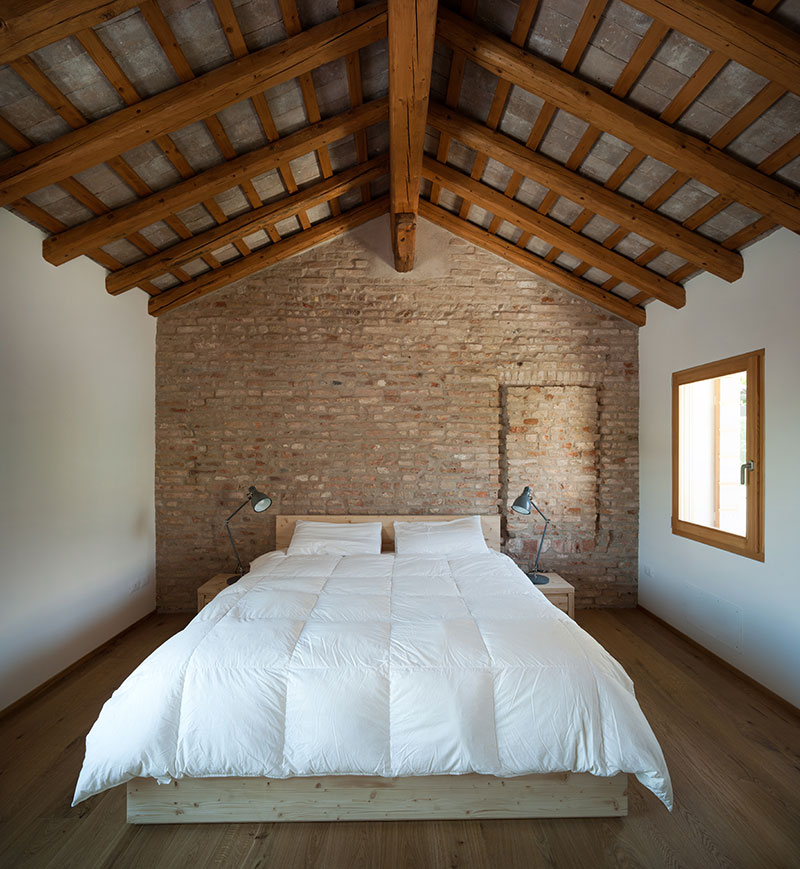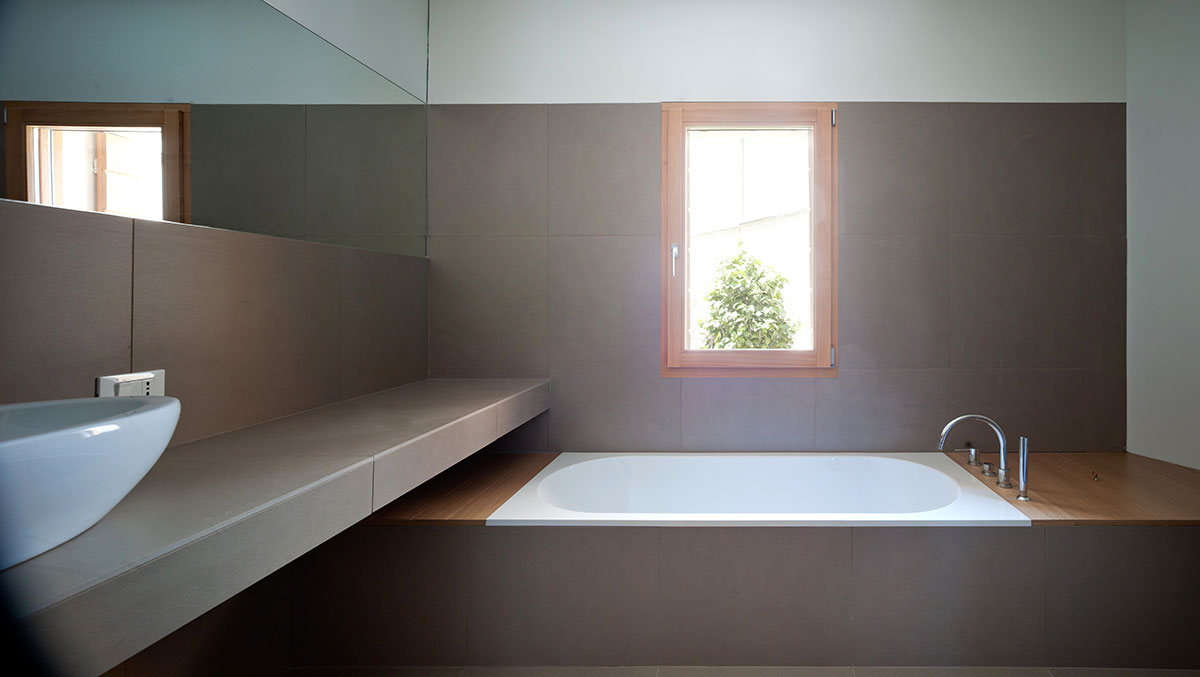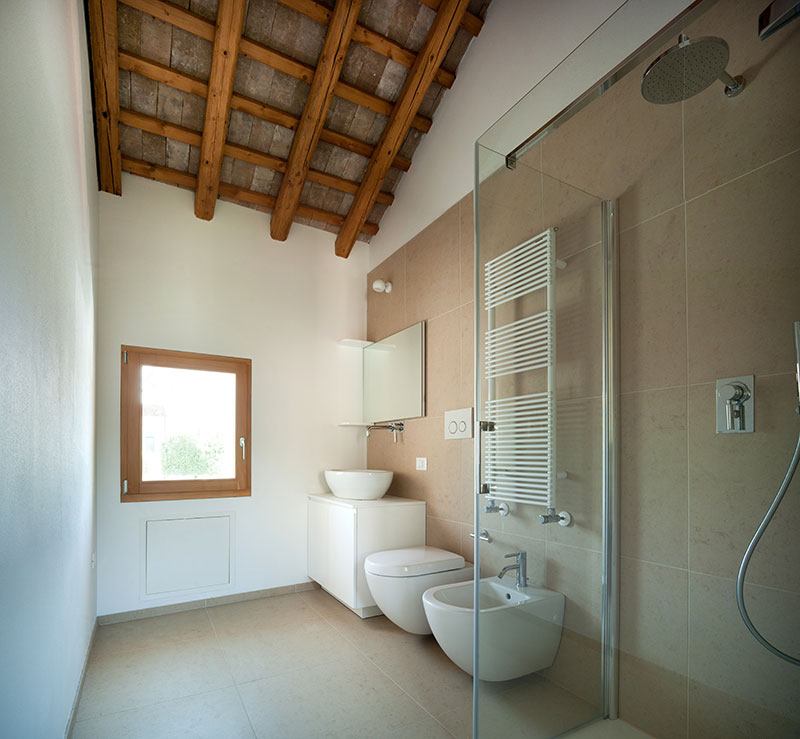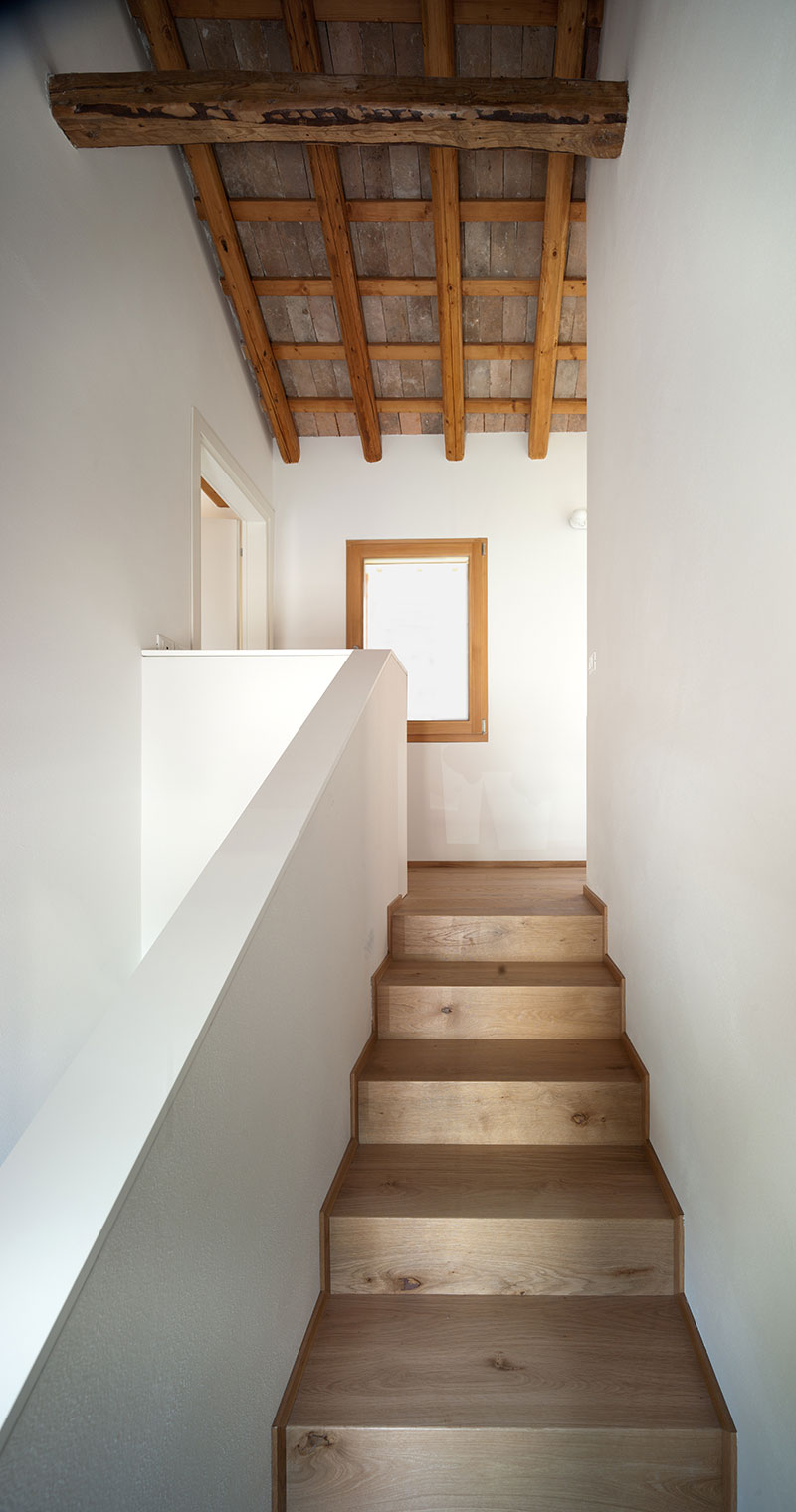 Architects: Massimo Galleoti Architetto
Photography: Francesco Castagna, Roberto Volpin (notturne)