Carre Seine
An urban infill project is always challenging when trying to meet the needs of diversity and economic viability. Add to this a much needed and intense environmental policy and the results are unique. Pietri Architectes designed a complex of three buildings, two of which house 69 dwellings. The third is a hotel of 175 guest rooms.
In a former industrial wasteland of Issy-les-Moulineaux, France, the site is separated from the heart of the city by train lines. To overcome this isolation the buildings share pedestrian and cycling areas, and a landscaped central courtyard that leads to the Seine.
To meet the environmental requirements of the Isseo+ charter, the buildings are constructed of a highly insulated cavity wall. This patented prefabricated sandwich of concrete with interior polyurethane panels is filled on-site with additional concrete. The low maintenance exterior has a horizontal striated finish and varying panel sizes and placement create interest.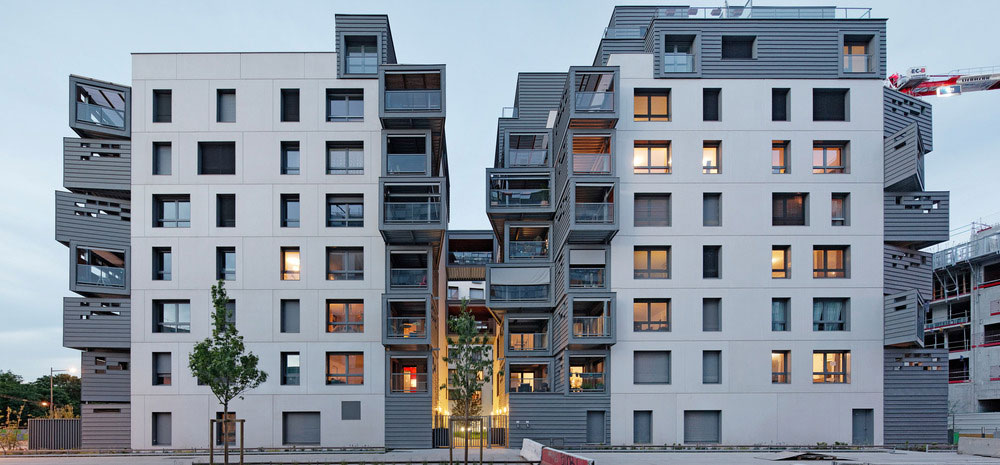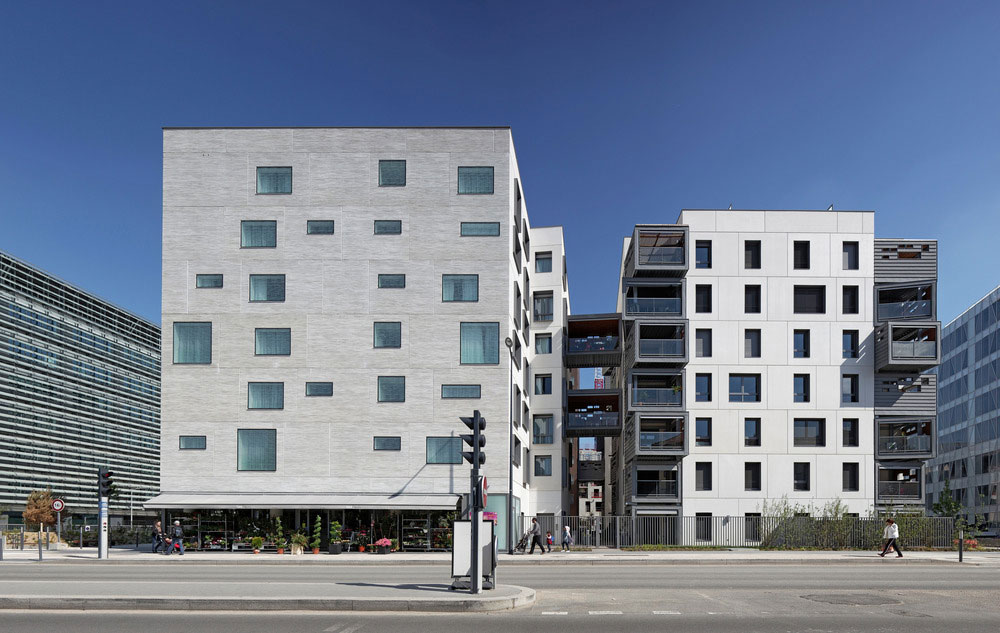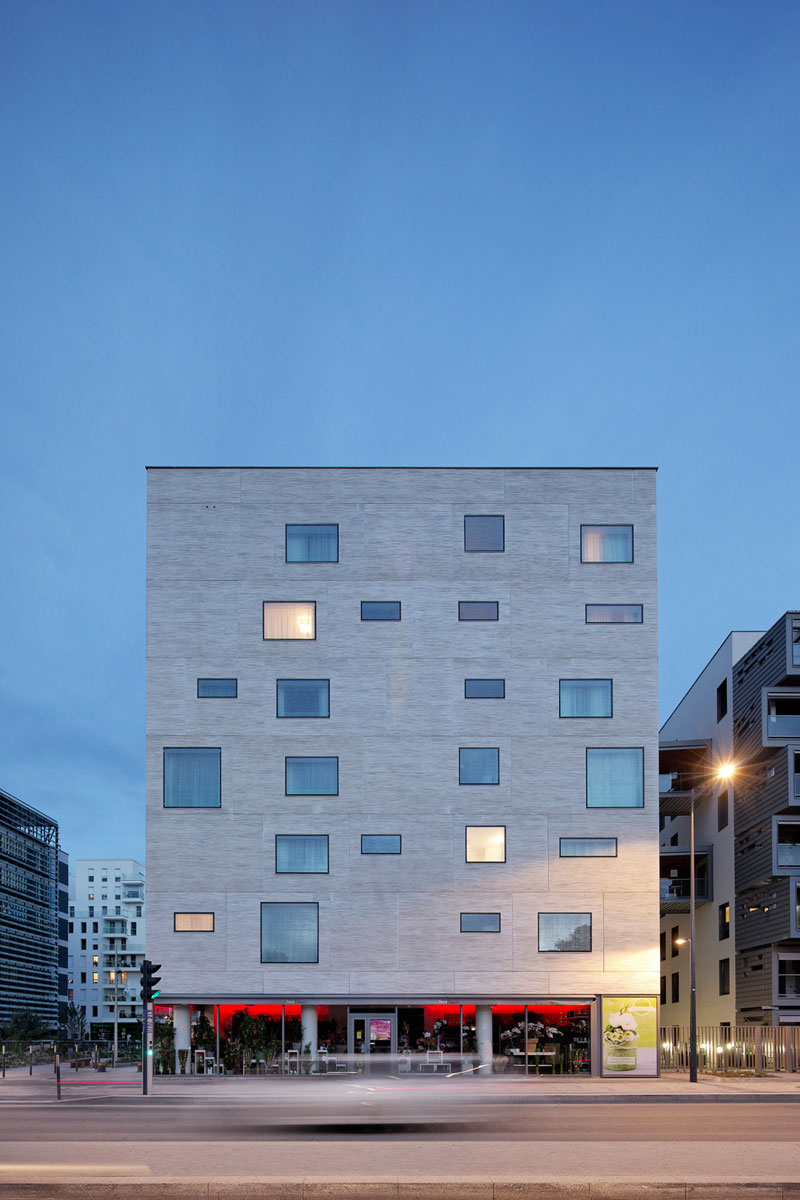 The buildings are all connected at various levels by steel framed and timber lined bridges. Yet the most interesting element is the loggias. The alternating outdoor rooms are placed to create privacy, frame the best views of the Seine, and protect from winds. In addition, the loggias provide sound mitigation and a thermal break between the interior and exterior.
Steel framed and wrapped in zinc, they allow filtered light inside through side wall openings and gaps in the roof. The concrete panels within these balconies wear the print of their wooden forms. For additional seclusion, each outdoor room has its own rolling steel shutter.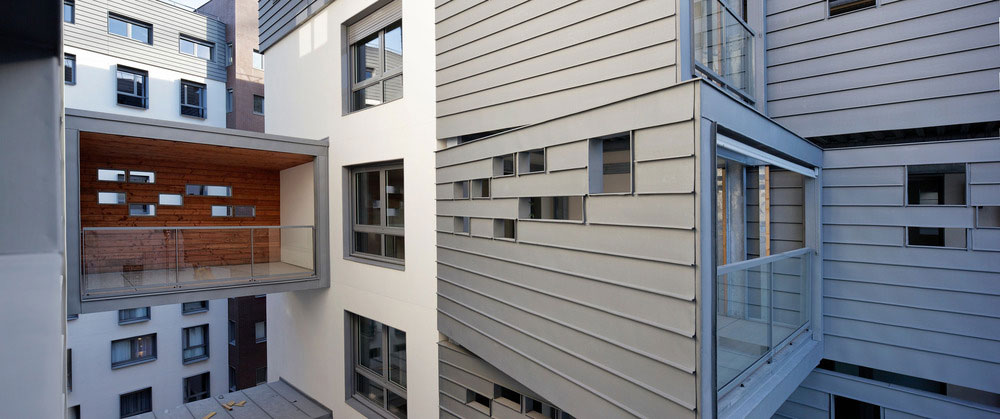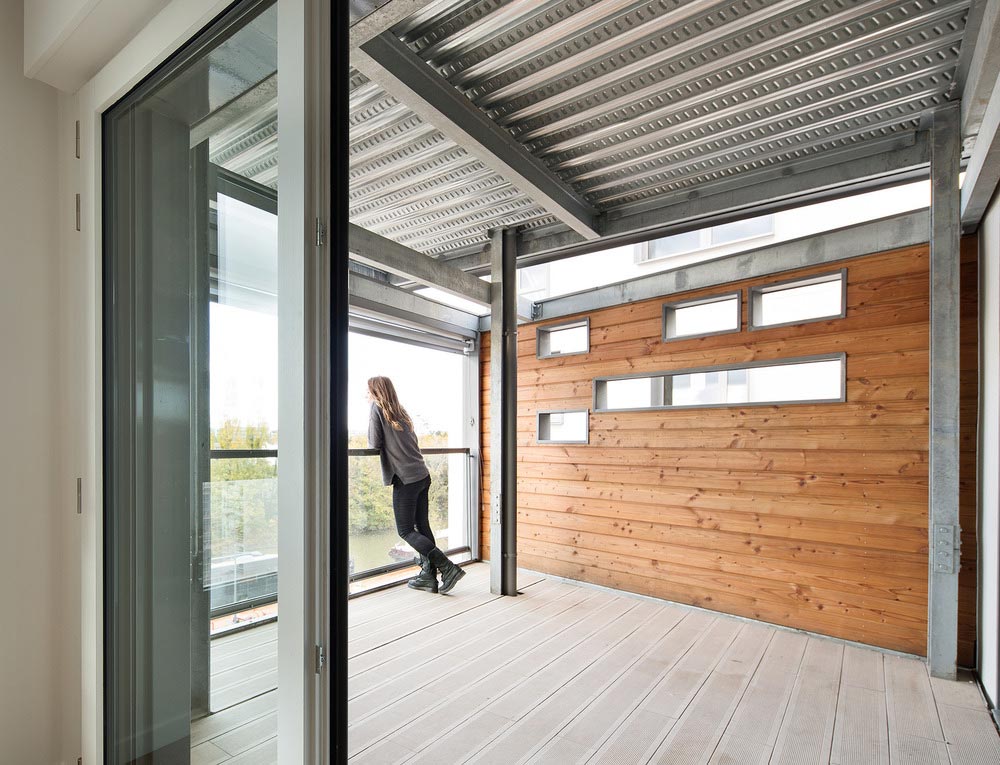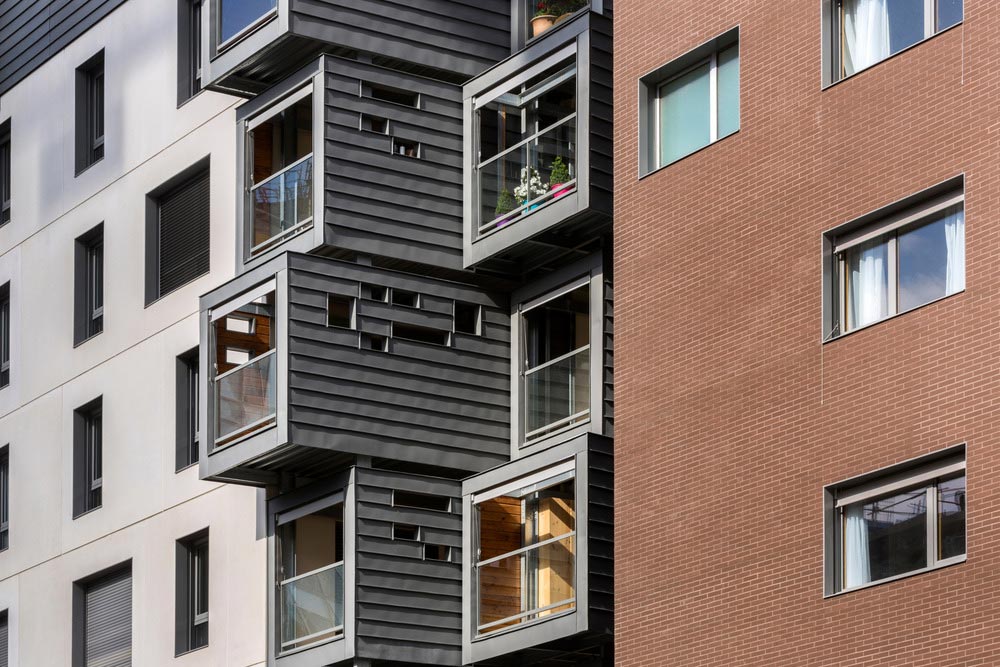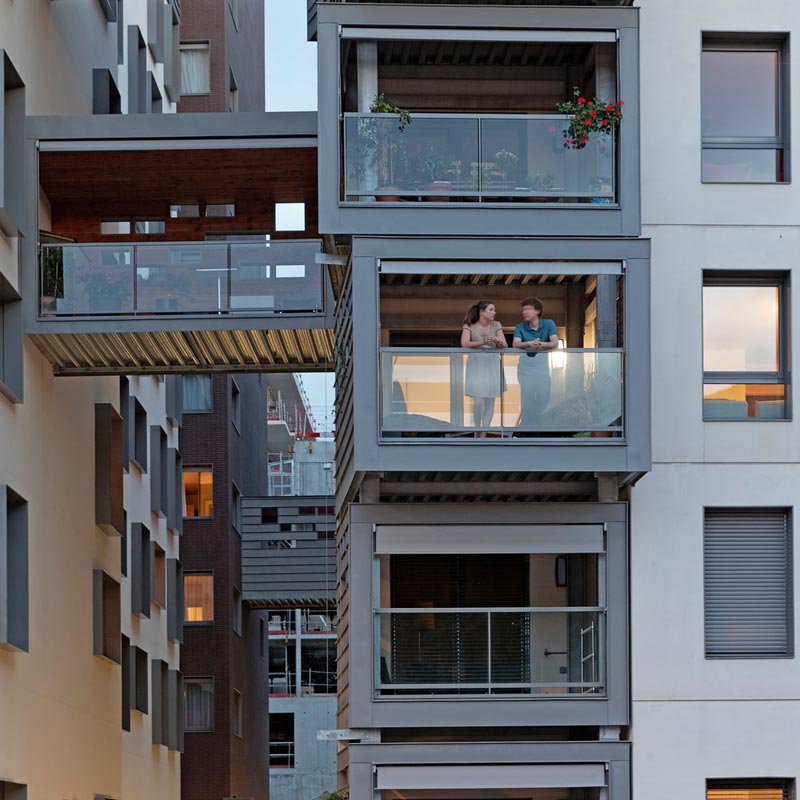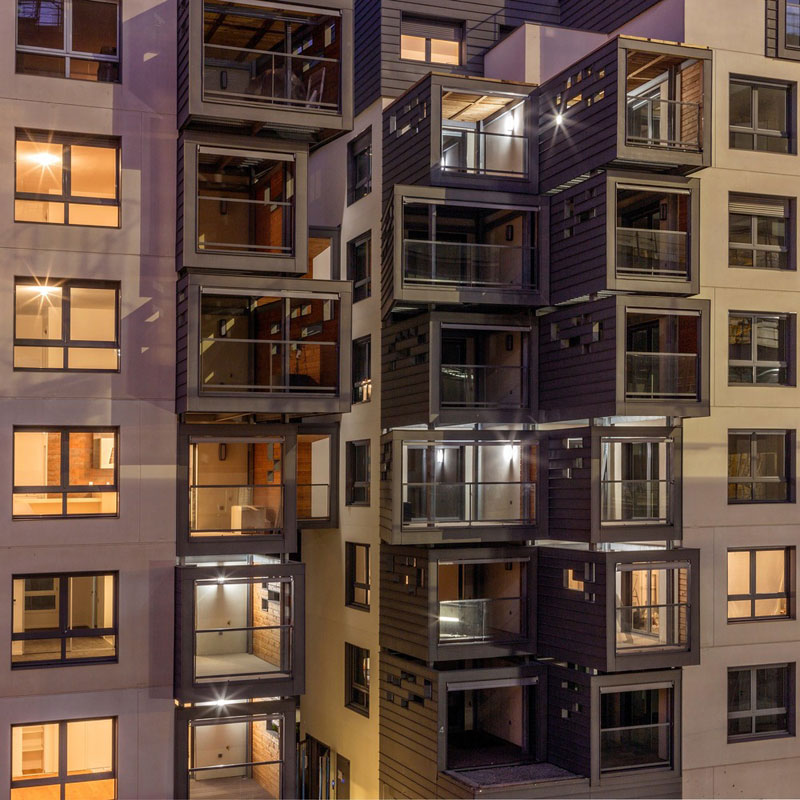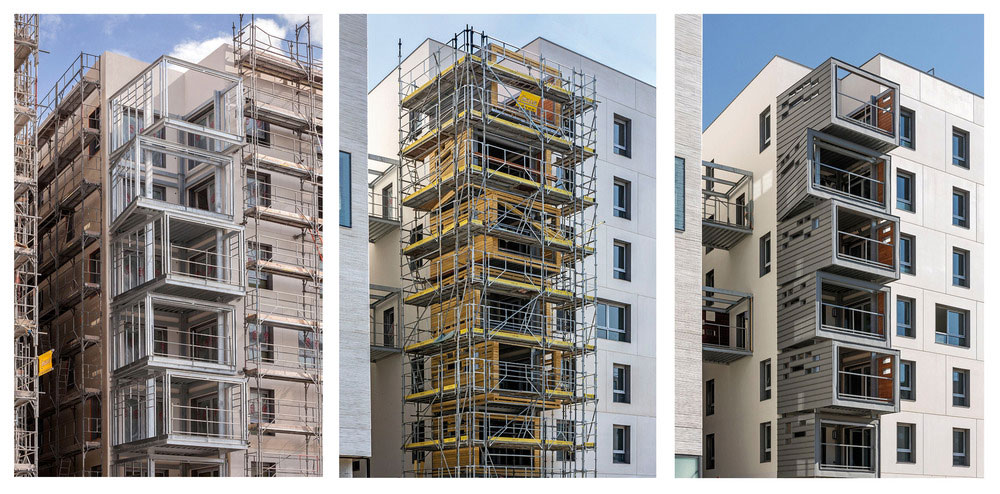 Architects: Pietri Architectes
Photography: Luc Boegly, Vincent Fillon, Thierry Favatier.