Carlo Ratti in Melbourne
Urban change agent, Professor Carlo Ratti of MIT, visits Melbourne in March 2014 for a week of workshops, lectures and exchange of ideas.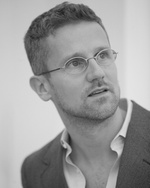 Professor Carlo Ratti, director of SENSEable City, MIT, and Carlo Ratti Associati (Torino, Boston, London) is in Australia this March, when he will give a series of talks and RMIT student workshops. Returning to Melbourne for the second part of a Fellowship program with the International Specialised Skills Institute (ISS), he will take part of a range of programs with students and professionals, in collaboration with RMIT University and the City of Melbourne.
On Monday 24 March, he gives a talk at the University of Melbourne on the topic of urban mobility, drawn from experiments underway in cities around the world including Singapore, Copenhagen, Cape Town and New York. On Tuesday 25 March, he gives a business lecture at the Melbourne office of Ernst & Young, followed by a professional masterclass at the RMIT Design Hub. On Thursday 27 March he addresses an invited audience at Melbourne Town Hall (places still available), along with City of Melbourne Design Director, Professor Rob Adams, discussing the Melbourne Floating Garden – his collaborative project with The City of Melbourne and RMIT, for the Turning Basin site on the Yarra River.
An architect and engineer by training, Professor Ratti is one of the most influential contemporary urban design thinkers and project initiators globally. He practices in Italy and teaches at the Massachusetts Institute of Technology, where he directs the SENSEable City Lab. Ratti holds several patents and has co-authored over 250 publications. He is a regular contributor to Domus magazine and the Italian newspaper Il Sole 24 Ore, and has written for the BBC, La Stampa, Scientific American and The New York Times. His work has been exhibited at the Venice Biennale, the Design Museum Barcelona, the Science Museum in London, GAFTA in San Francisco and The Museum of Modern Art in New York. Recent projects include: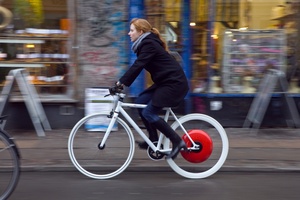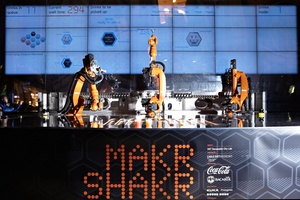 Copenhagen Wheel 
Ciudad Creativa Digital
Digital Water Pavilion
Future Food District
Live Singapore!
Makr Shakr 
SkyCall
Trash Track 
Professor Ratti is in Melbourne 20-30 March 2014 for the International Specialised Skills Institute fellowship program, in collaboration with The City of Melbourne, the Melbourne Boston Sister Cities Association, the Victorian Department of Education, and RMIT.
Monday 24 March
Lunch-time seminar – 12:00–1:00pm,
University of Melbourne, Frank Tate Spatial Lab
Email for bookings
Tuesday 25 March
Business lecture – 7.00–9.00am, Ernst & Young
Professional masterclass – 10.00–4.00pm, RMIT Design Hub
Thursday 27 March
Melbourne Town Hall talk
Email for bookings
4.00 – 5:30pm presentation
5:30 – 7:30pm wine and tapas