Atlas of the Unbuilt World exhibition
Three Australian architecture practices will exhibit in the Atlas of the Unbuilt World exhibition at the Bartlett School of Architecture in central London. Organized by the British Council for this year's London Festival of Architecture, the exhibition will provide a snapshot of the future of architecture, featuring over sixty project models by architects from forty countries.
Australia's contribution is commissioned by the Australian High Commission, United Kingdom and has been curated by Cameron Bruhn, editorial director at Architecture Media and Katelin Butler, editor of Houses magazine. Models of three up-and-coming projects will be presented, sampling the diversity of Australian architecture practice. The projects are:
• Courtyard Residence in Brisbane, Queensland, by Richard Kirk Architect
• Green Square Library and Plaza in Sydney, New South Wales, by Stewart Hollenstein in association with Colin Stewart Architects
• University of Melbourne, Faculty of Architecture, Building and Planning in Melbourne, Victoria, by John Wardle Architects and NADAAA, Architects in Association.
Australian High Commissioner Mike Rann said the material living conditions of Australians and their quality of life are central to how they think about architecture. "There is now a much sharper focus on design excellence, not just of buildings but the spaces in between, with better urban planning now being debated and embraced nationally," he said.
"Integrated design principles have become a model for longer-term thinking and more intelligent investment in architecture, actively involving Australians in reimagining their communities."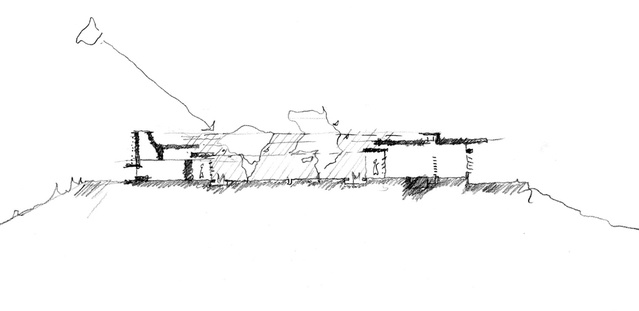 Cameron Bruhn said the Australian projects survey context, type and approach: "The Courtyard Residence is an elemental and restrained new house that sits on a high spur line in the landscape west of Brisbane, Queensland. This building is perhaps the most recognizably Australian of the three projects," he said.
"Australia is one of the most urbanized countries in the world and the Green Square and University of Melbourne projects are both responses to the contemporary city. The Green Square Library and Plaza in Sydney, New South Wales, is a proposal for an activated urban landscape that responds to current and future use and context. Within the new building for the Faculty of Architecture, Building and Planning at the University of Melbourne, the next generation of built environment professionals will learn how to work together to make cities more sustainable."
The British Council coordinates the International Architecture Showcase, a diverse program of international exhibitions and events led by London's embassies and cultural institutes. Atlas of the Unbuilt World will be accompanied by a publication that will explore the wider themes and look at selected projects and their context in further detail. As part of the exhibition a 3-D printer will live-print submissions for a week at the venue, giving architects, students and designers the chance to submit their work.
Atlas of the Unbuilt World
7–27 June 2013
Bartlett School of Architecture
University College London
Royal Ear Hospital
Corner of Huntley and Capper streets
London WC1E 6JA
London Festival of Architecture
23 June – 8 July 2013