A-Frame Rethink
This is not your childhood or your grandmother's 1960s hip A-frame home. Well, it's not any longer… At the maximum size the lot can support and with the standard original spiral stair (six feet in diameter) taking center stage, a leaking roof, and failing foundations, this transformation, by Bromley Caldari Architects, was no day at the beach.
Standing seam metal roofs now cover the legs of the A and on the northern sea side, three stories of glass face the view. To increase the volume, the spiral stair was removed and replaced. The new stairs tuck in to deep window bays, allowed by local zoning, on opposite sides as they traverse up three levels. Sand colored wood planks cover virtually every solid surface from floor to ceiling, save the steel framing and horizontal pipe guard rails.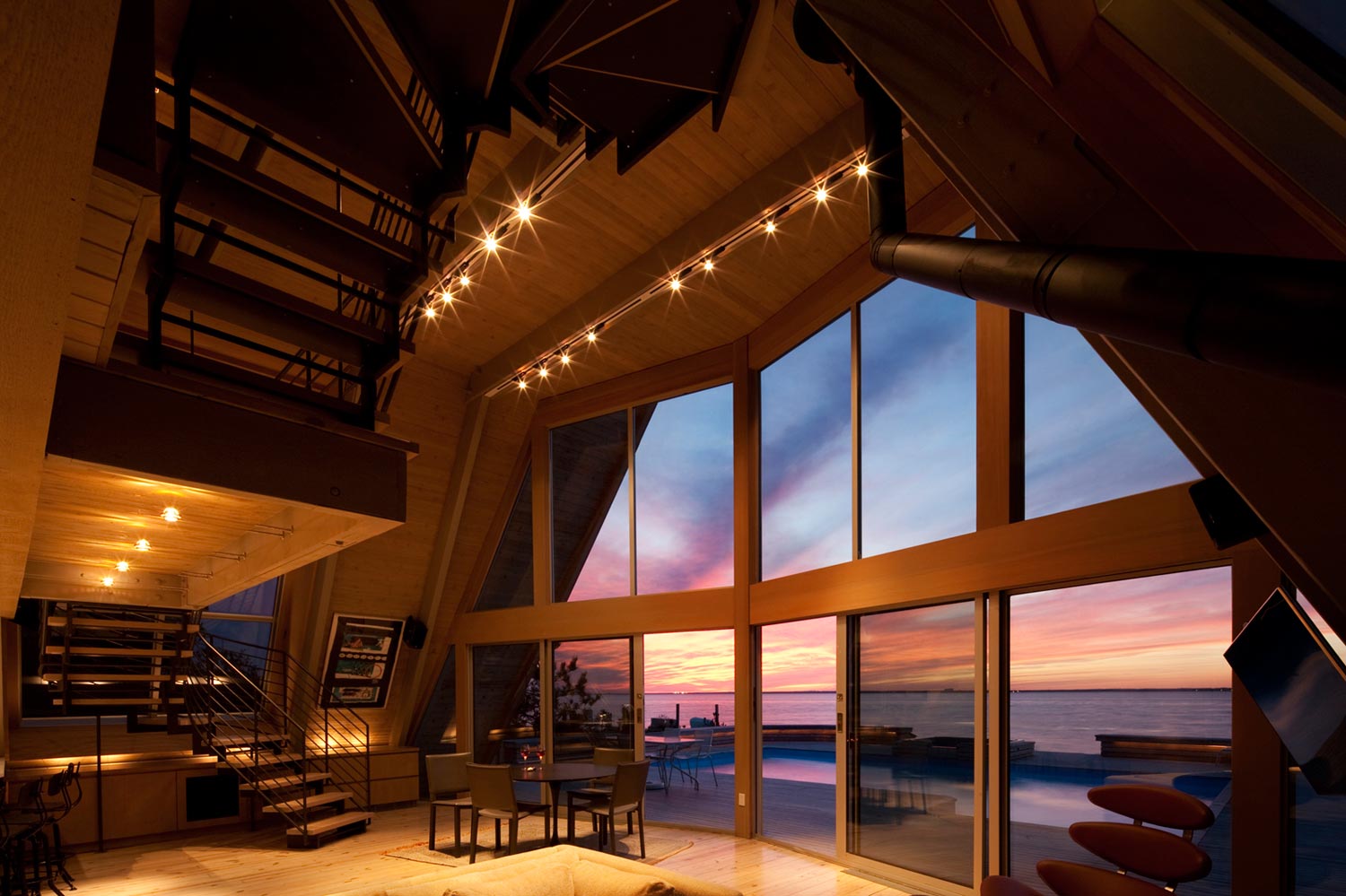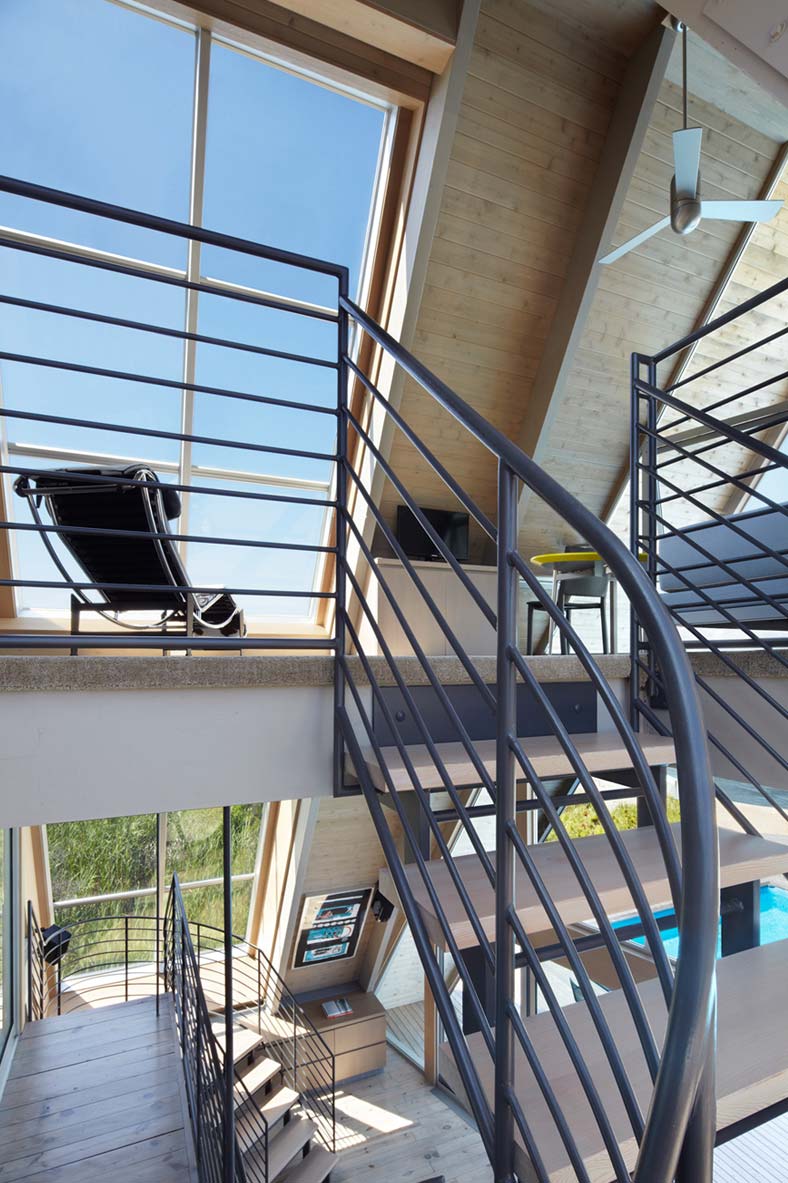 Main level living and dining are seated in the front row of the pool deck and ocean. Tucked on the southern side and under the main bedroom above a kitchen and breakfast are lit by cable suspended fixtures.
Up one level, the main sleeping area, open to the two story living space, can be separated by the sliding glass doors. For further privacy the doors become opaque with the push of a button. The adjacent bath is enclosed by modern wooden track doors. It feels like an outdoor shower with the glass shower door and full width wall of windows.
At the apex, a second bedroom and den/bedroom when needed are connected by a walk-through bathroom. With sky lights, triangular windows, and the elevation it's a brilliant lofty space.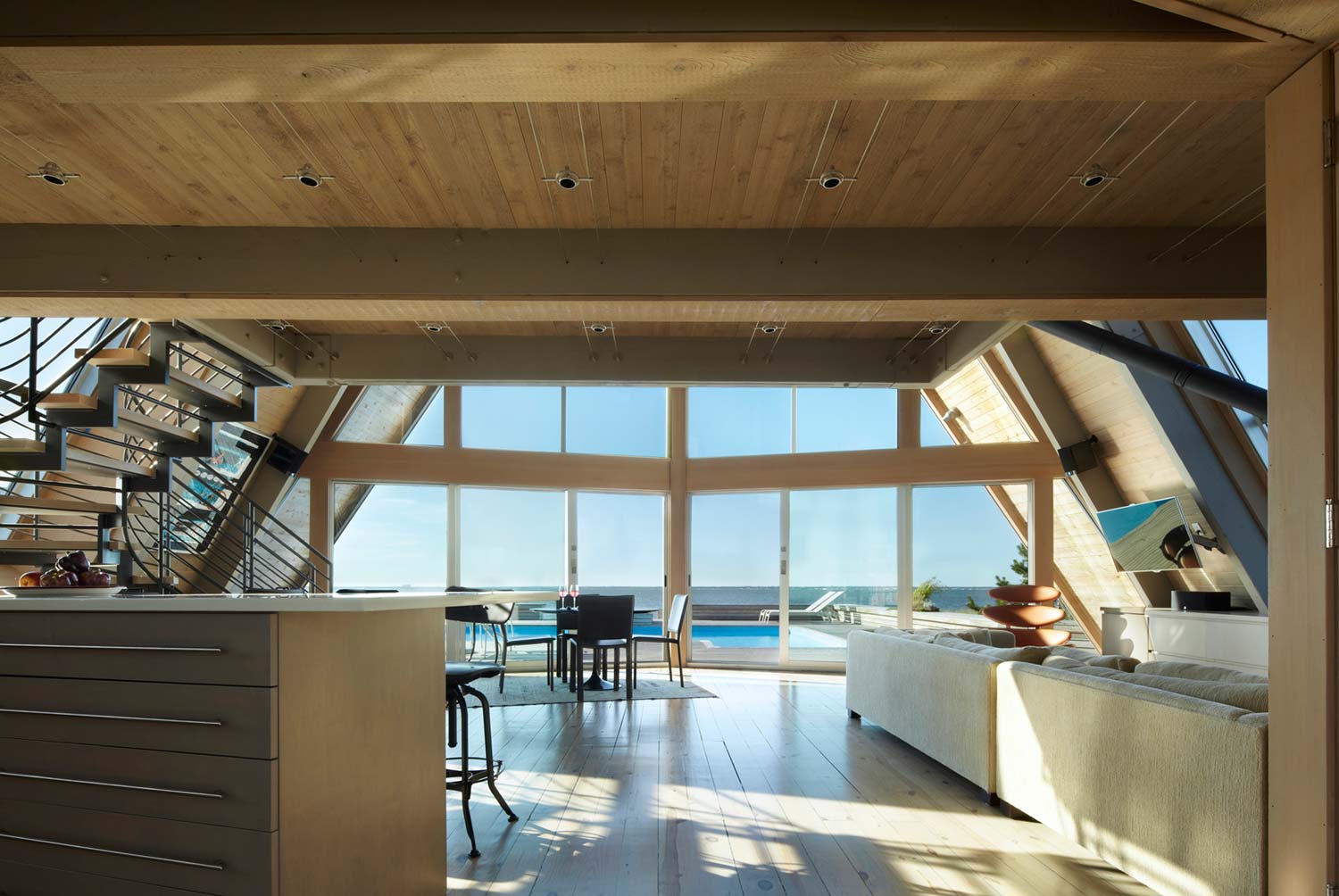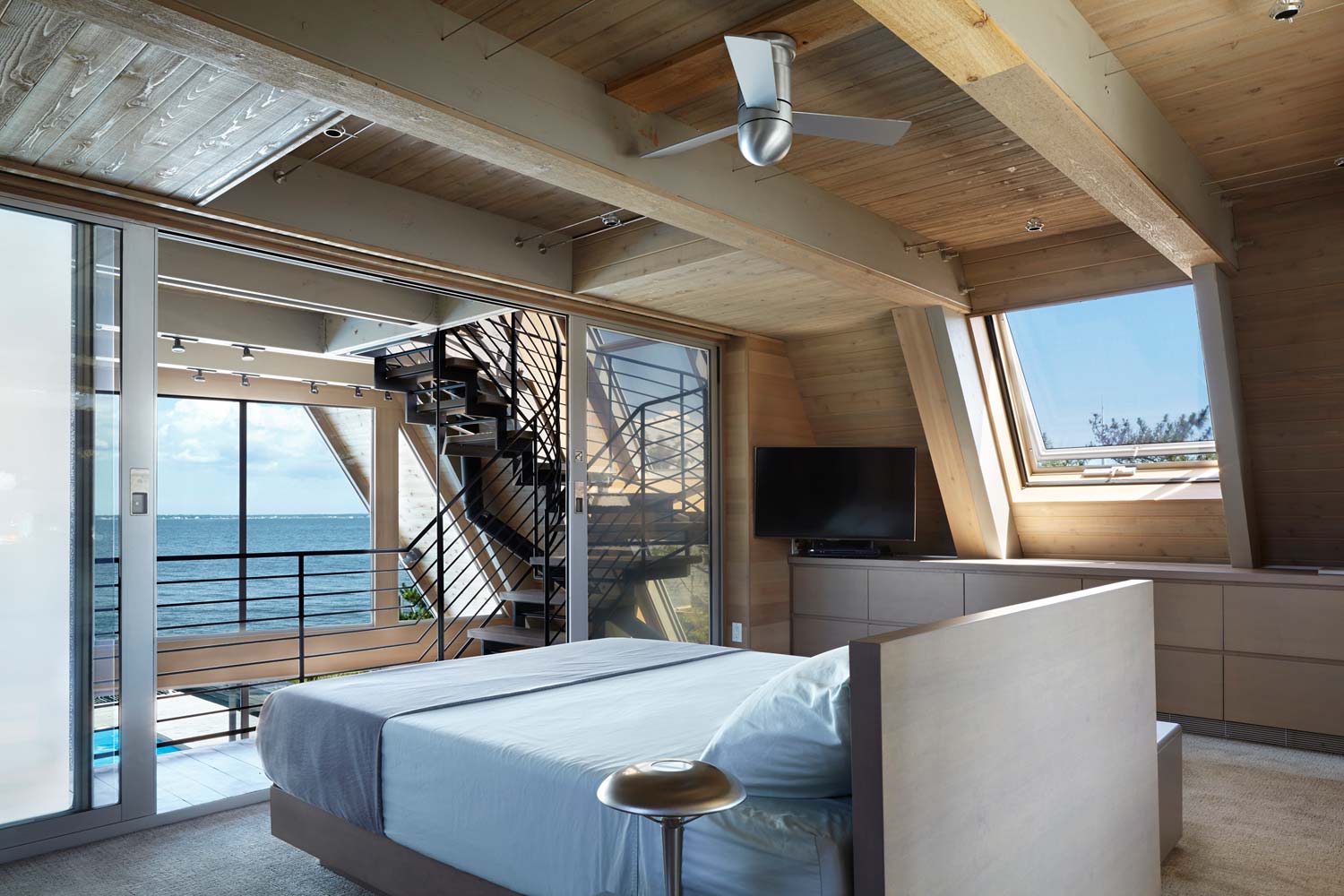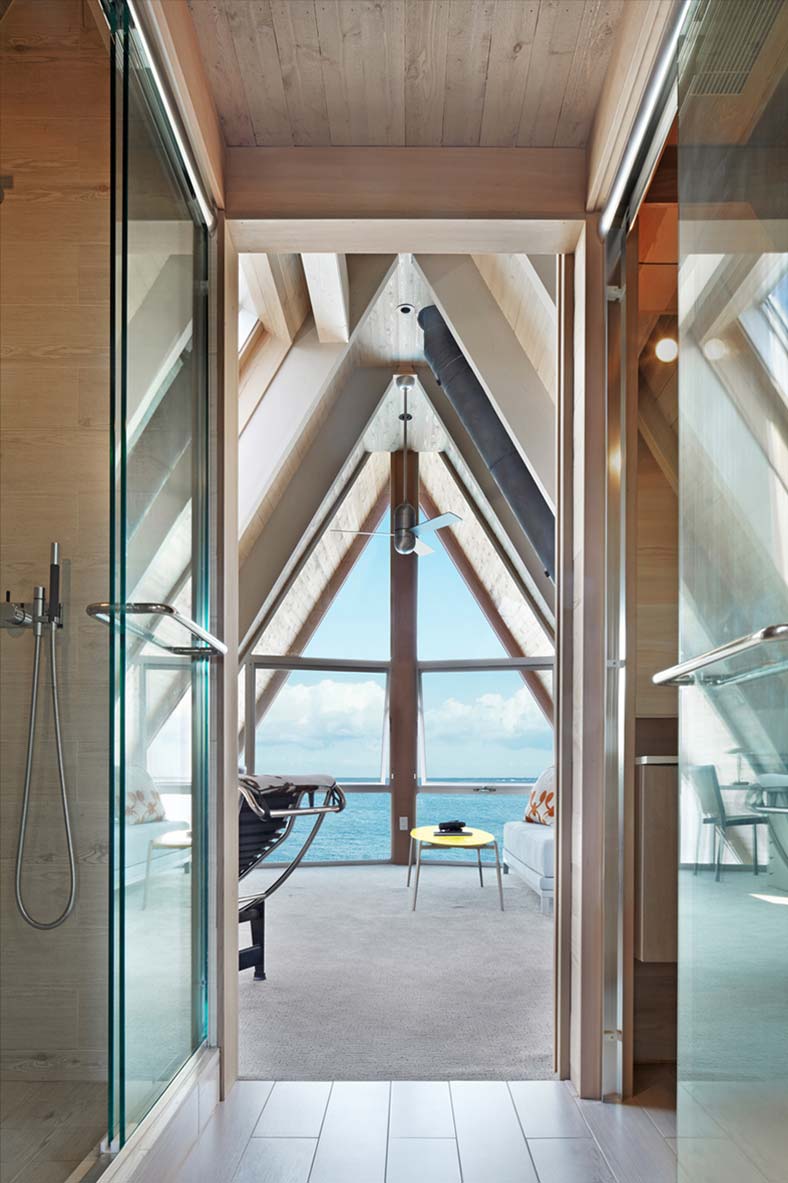 Architects: Bromley Caldari Architects PC
Photography: Mikiko Kikuyama