150m Weekend House: longest house of the century
150m Weekend House might probably be the longest house of the century. Located in one of Thailand's national parks, this enormous piece of contemporary architecture is gently hanging at the top of a hill facing the outstanding landscape. With an astonishing project area of 1592sqm, a white cube and two horizontal plates of 11m wide by 150m long compose this two-story home.
The road access leads to a covered parking area reserved for 6 vehicles right next to the entrance deck. All rooms are arranged linearly between the plates, opening to both north corridor and south deck terrace. A glazed room for spa at the east end, 6 bedrooms with exclusive bathroom and living room, a family living/dining room, and storage or maid rooms at the west end.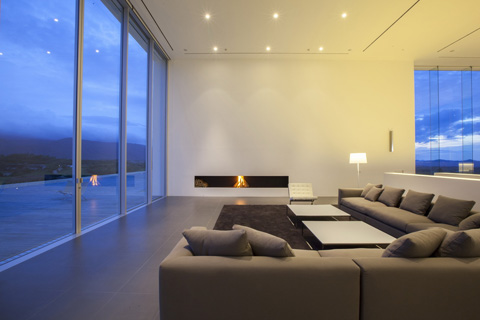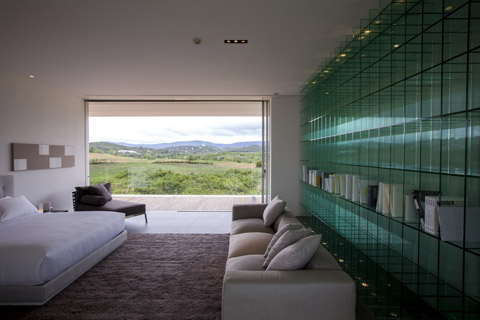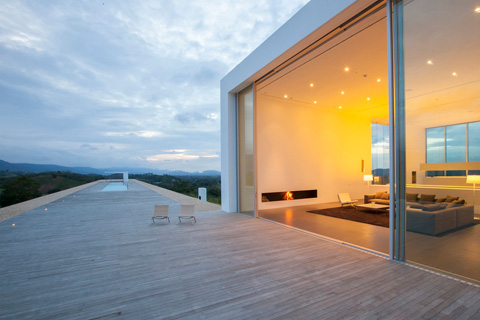 This extremely long planning takes advantage of the scenic landscape, offering a panoramic view and a dynamic scale space as the very long deck terrace. Above the private areas, there's a roof top terrace covered with sand and a swimming pool of 40m long. The white cube conceals a second social area with 6m high ceiling. The staircase from the hall below divides this huge room into two distinct areas: southern living space and northern dining space.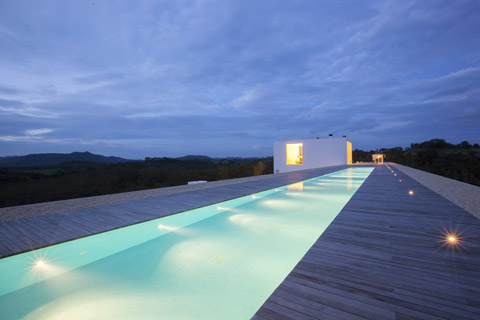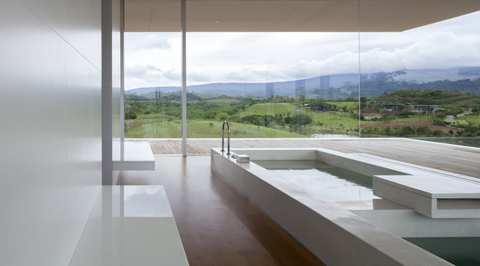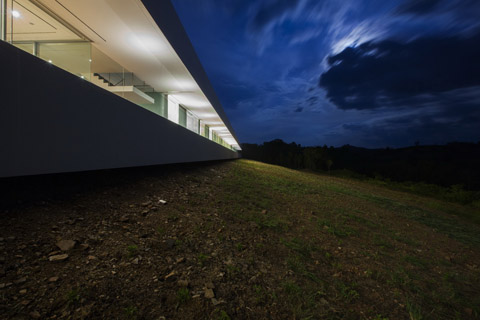 Interior surfaces pursuit a neutral white presence contrasting with the ceramic flooring and the wooden deck terraces. Glass assumes a meaningful role in this modern weekend home, by de-materializing the volume of the building while providing a constant visual relation with the natural environment that surrounds the entire house complex.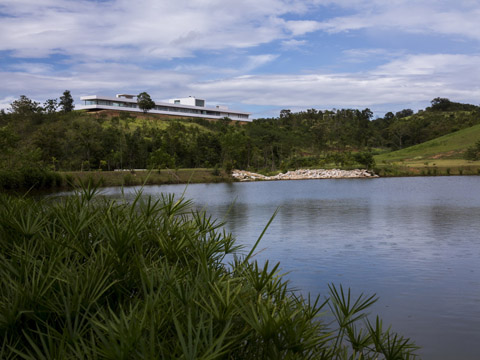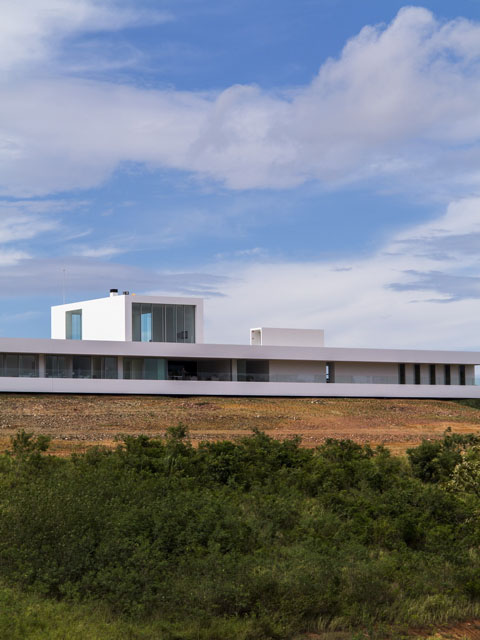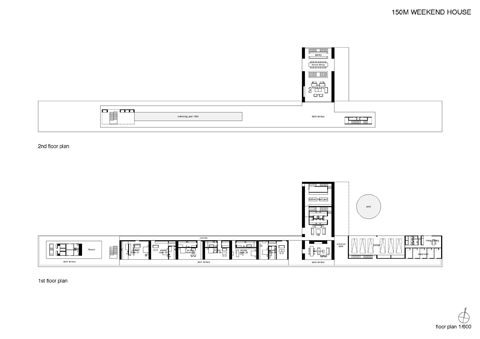 Architects: Shinichi Ogawa
Photography: Pirak Anurakawachon